As human beings, we spend most of our times looking for that one great opportunity that will allow us to be in Canaan – a land flowing with milk, honey and all the goodies we desire. What we don't know is the type and the time an opportunity will come knocking that will change our lives forever. So many a times, we have rejected numerous opportunities not knowing where they would lead us. Maybe it's those opportunities that were meant to fulfill our desires.
Ronald Wayne: The Man Who Missed a Great Opportunity
There is a man on the face of the planet who missed such an opportunity. Ronald Wayne owned 10% stake in Apple during the first two weeks that it was founded. In addition to Jobs and Wozniak, Wayne was the third partner of Apple during its founding days. He grew cold feet and sold his stake for approximately $800. He bailed out on Apple because he was afraid of the debt that the company was incurring. He was afraid of risks. That was in 1976. At the moment, it was the most logical thing for him to do.
Fast forward to present day, his stock would have been worth over billions of dollars. What a missed opportunity. Even though he went on to pursue other ventures, he never will make as much as he would have if he had stayed at Apple. He is worth less than a million dollars, a far cry from what he would be worth if he hadn't left Apple. Apple is a giant technological company that many people know of, and whose gadgets we use on a daily basis.
It is a massive missed opportunity, one that might haunt him for the rest of his life. When an opportunity knocks, it doesn't tell you what the future will be like. It gives you the opportunity to either take or leave it. Sometimes, we avoid taking a risk and let the opportunity pass us. In this instance, the biggest risk we take is not taking a risk at all. We risk losing out on great and profitable investment return. Wayne knows this as he has borne the pain of losing out on such a great opportunity.
A castle is built brick by brick or stone by stone; it is not erected all at once. Opportunities are like that sometimes. They do not appear significant at all. They may be small and the risk seemingly high, but it is those risks that will elevate us. An excellent opportunity has an associated risk. The quicker we learn to accept risks, the earlier we can embrace and take a profitable opportunity.
---
If opportunity doesn't knock, build a door.
-Milton Berle
---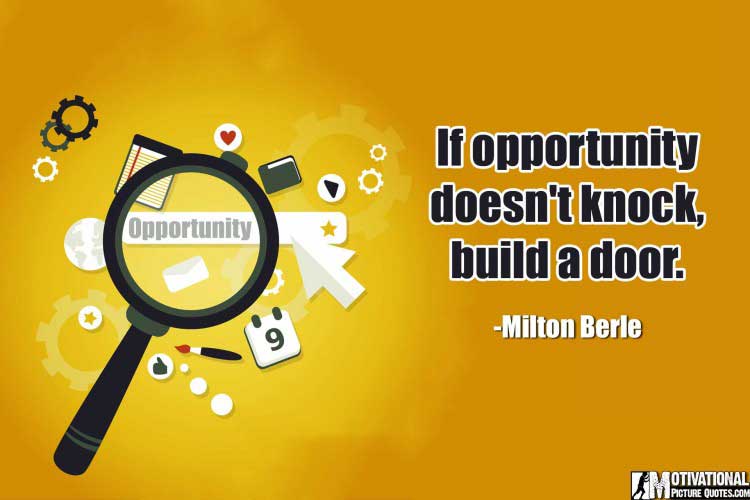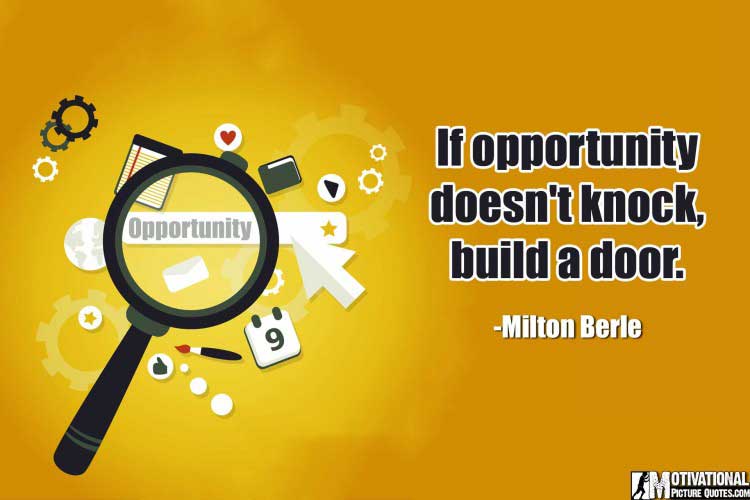 ---
Your big opportunity may be right where you are now.
-Napoleon Hill
---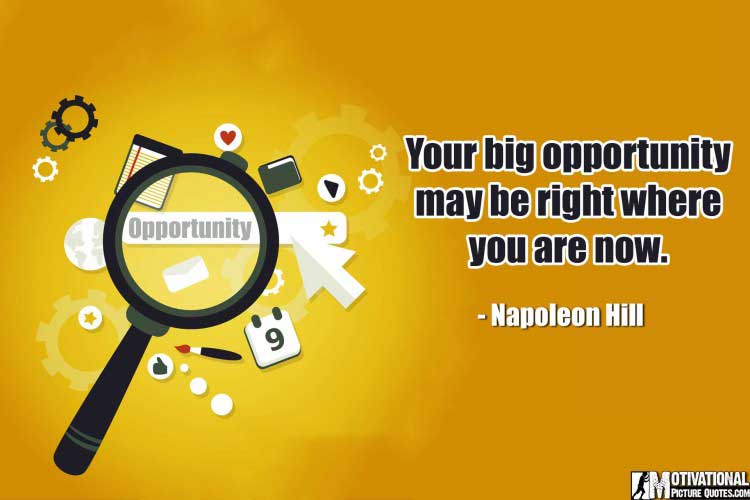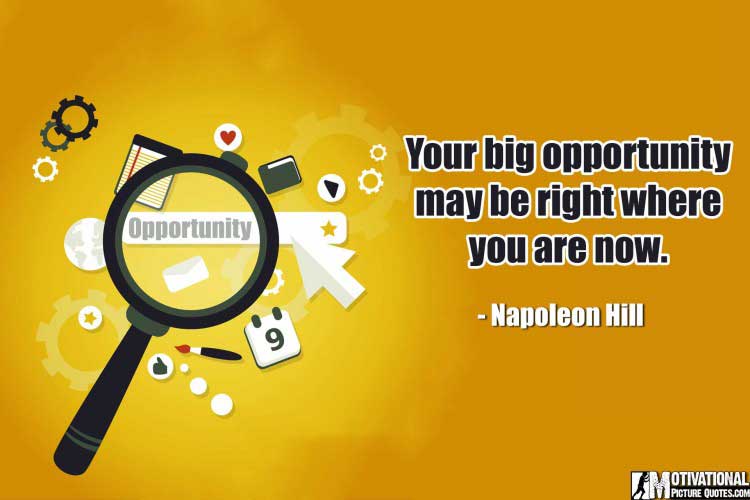 ---
Success is where preparation and opportunity meet.
-Bobby Unser
---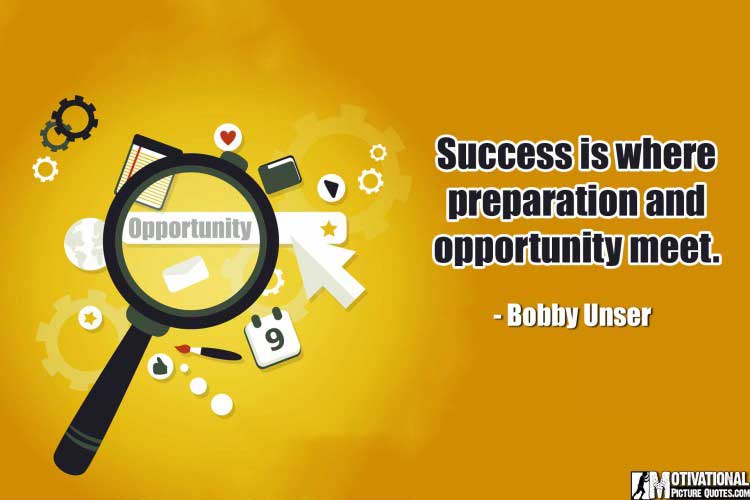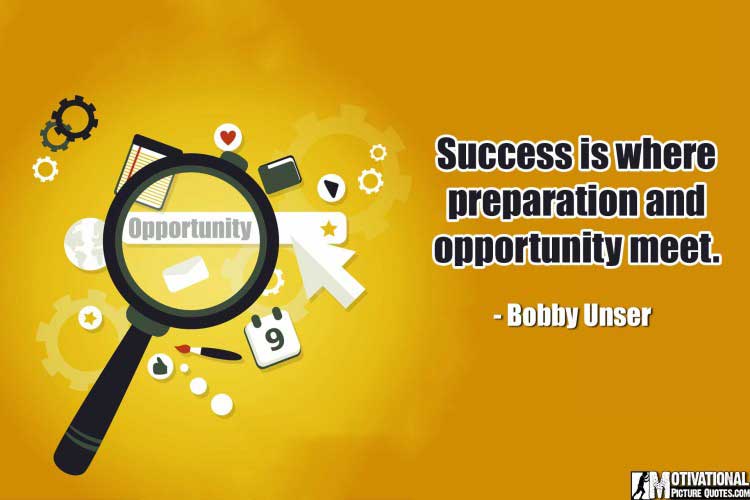 ---
Jumping at several small opportunities may get us there more quickly than waiting for one big one to come along.
-Hugh Allen
---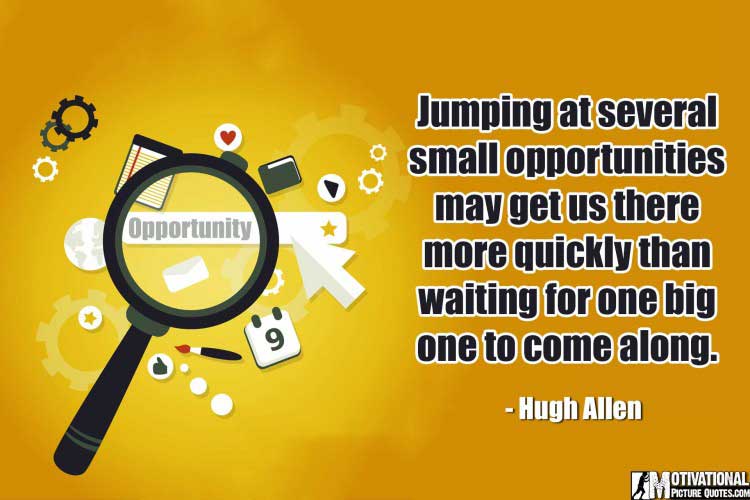 ---
Opportunities are never lost; someone will take the one you miss.
---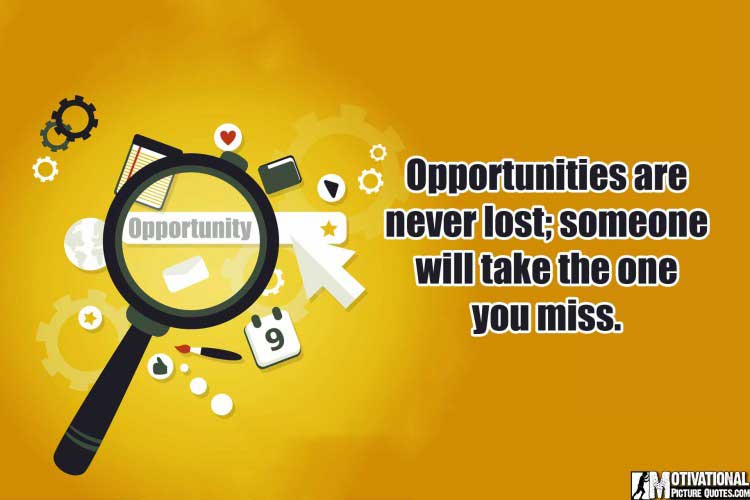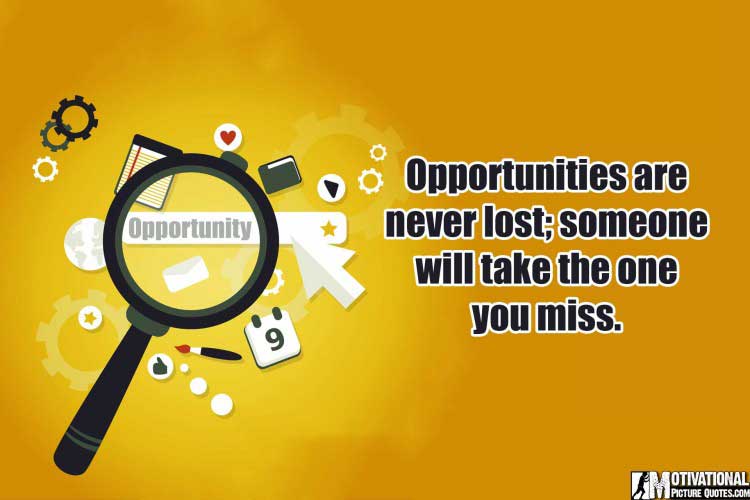 ---
As you seek new opportunity, keep in mind that the sun does not usually reappear on the horizon where last seen.
-Robert Brault
---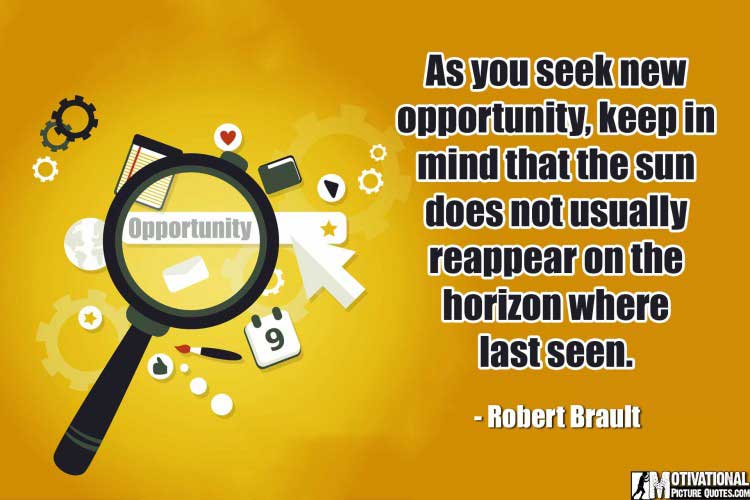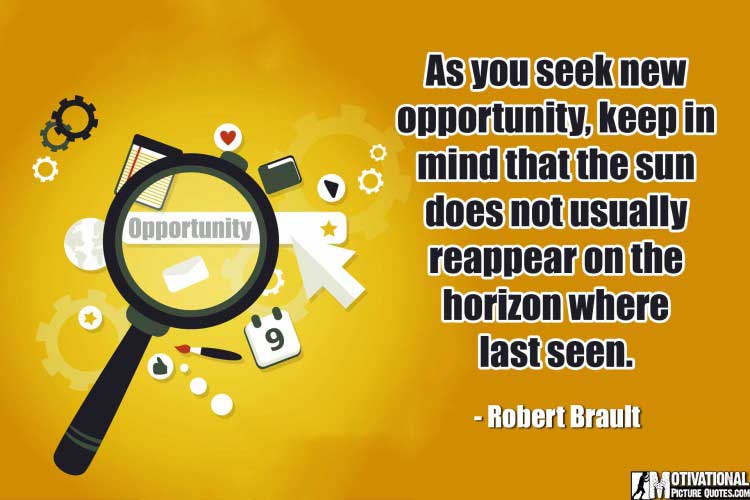 ---
Every day is an opportunity to make a new happy ending.
---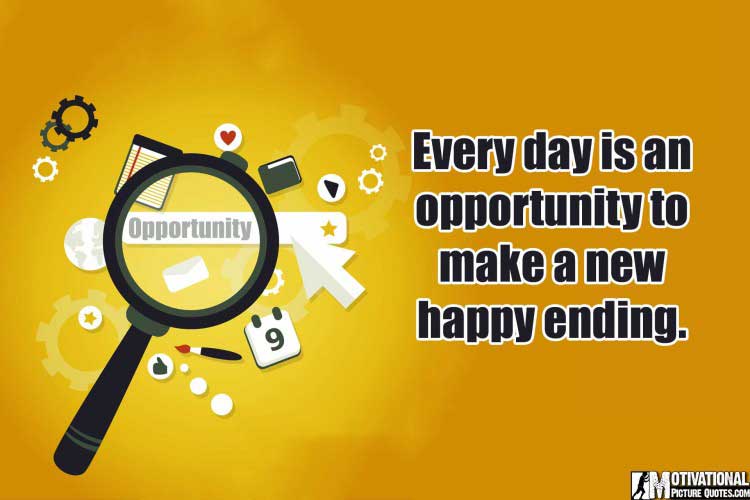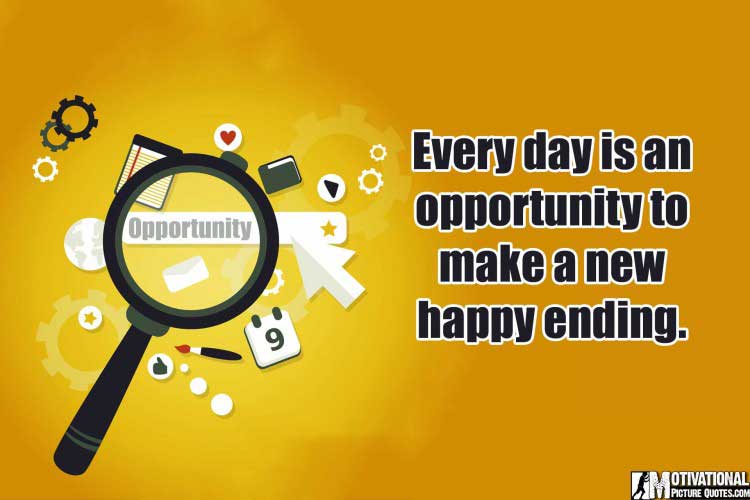 ---
"Each problem has hidden in it an opportunity so powerful that it literally dwarfs the problem. The greatest success stories were created by people who recognized a problem and turned it into an opportunity."
-Joseph Sugarman
---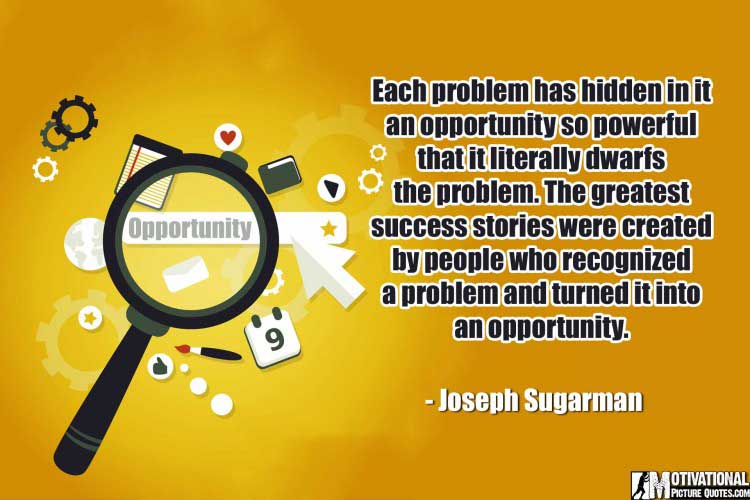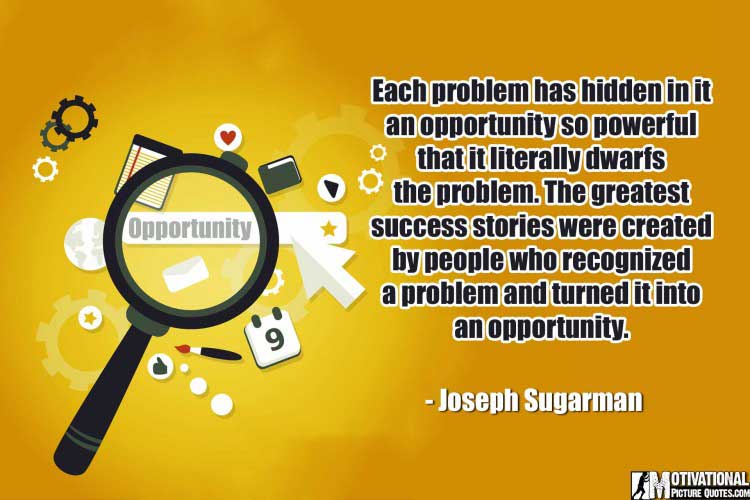 ---
Spend eighty percent of your time focusing on the opportunities of tomorrow rather than the problems of yesterday.

-Brian Tracy
---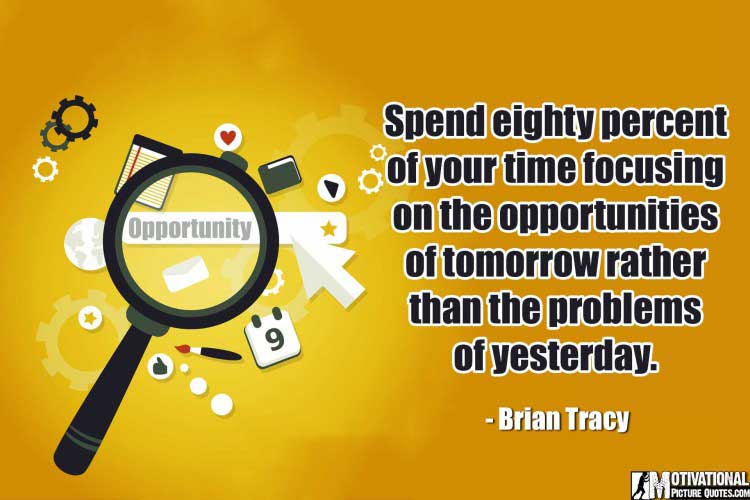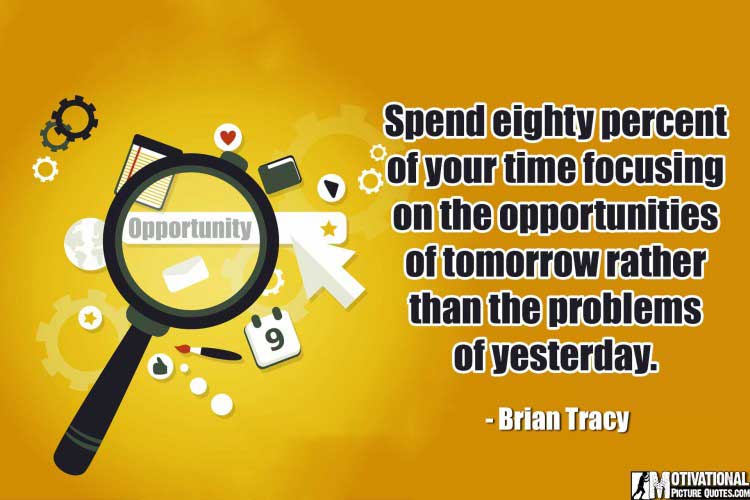 ---
"In the middle of difficulty lies opportunity."
-Albert Einstein
---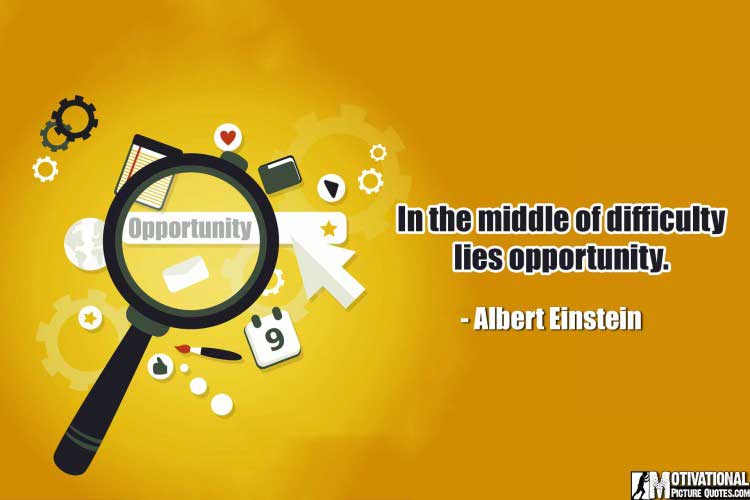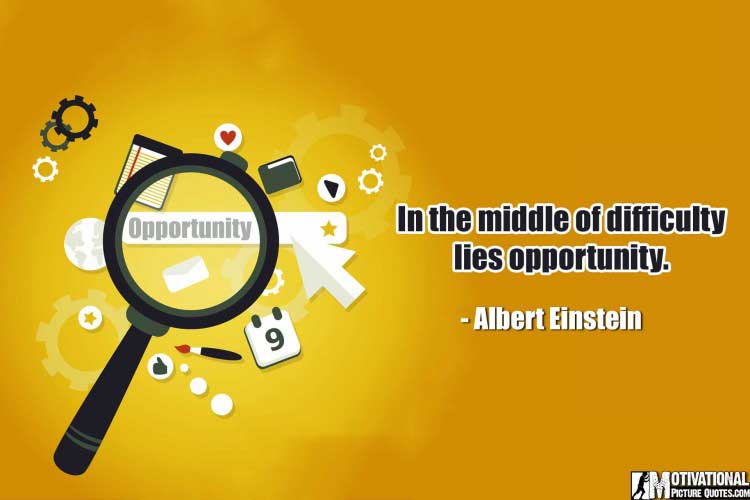 ---
"A man who misses his opportunity, and monkey who misses his branch, cannot be saved."
–Hindu Proverb
---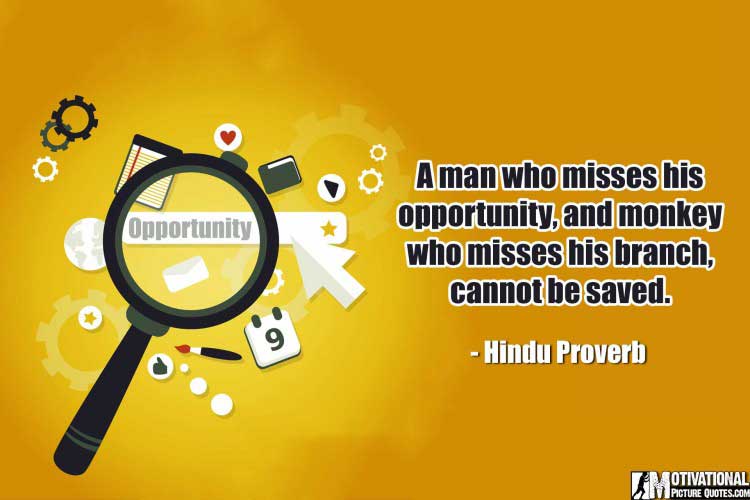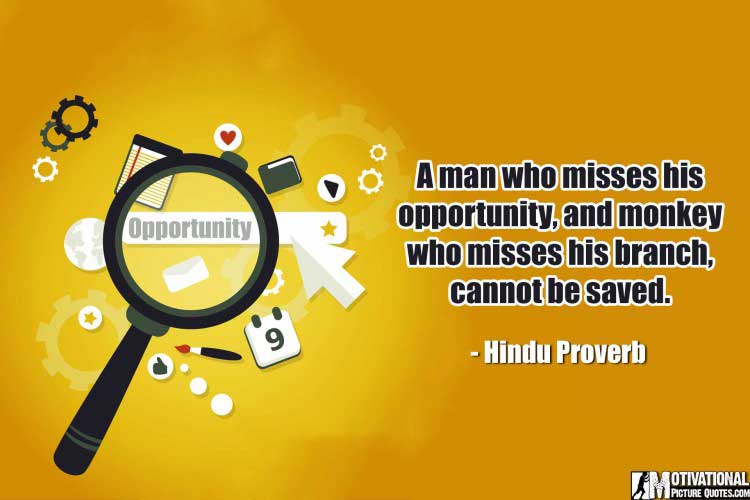 ---
"Opportunities are like sunrises. If you wait too long, you miss them."
–William Arthur Ward
---
---
"If God shuts one door, He opens another."
-Irish
---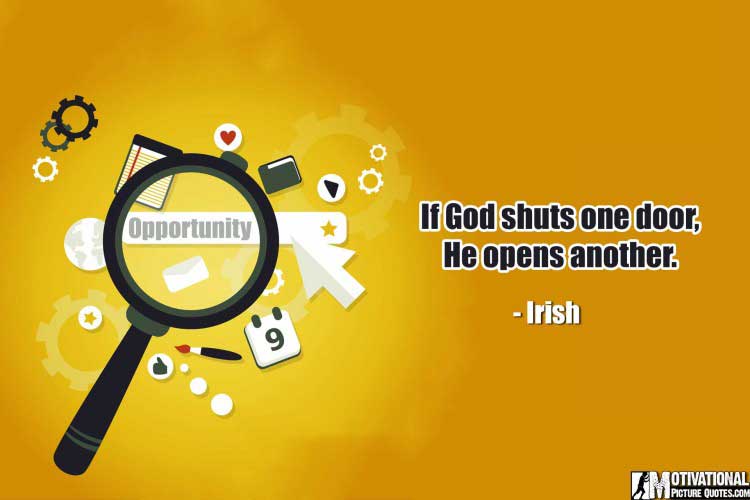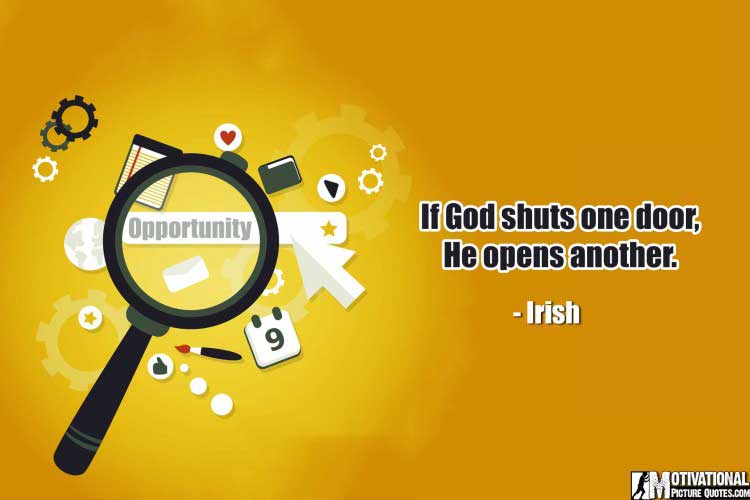 ---
"Even when opportunity knocks, a man still has to get up off his seat and open the door."
–Anonymous
---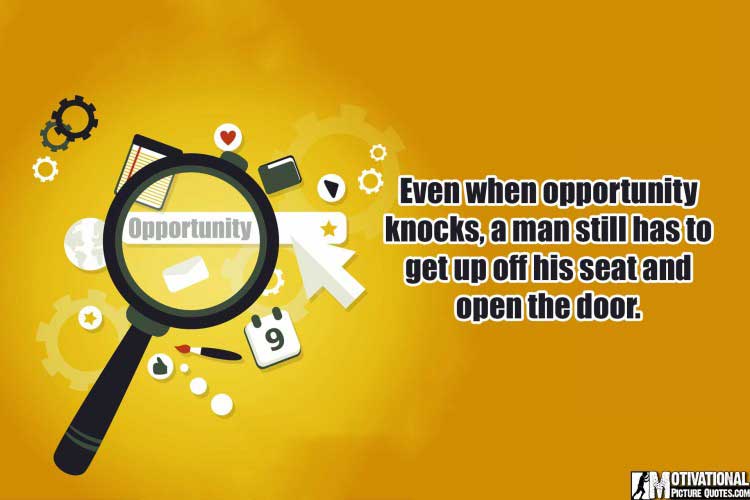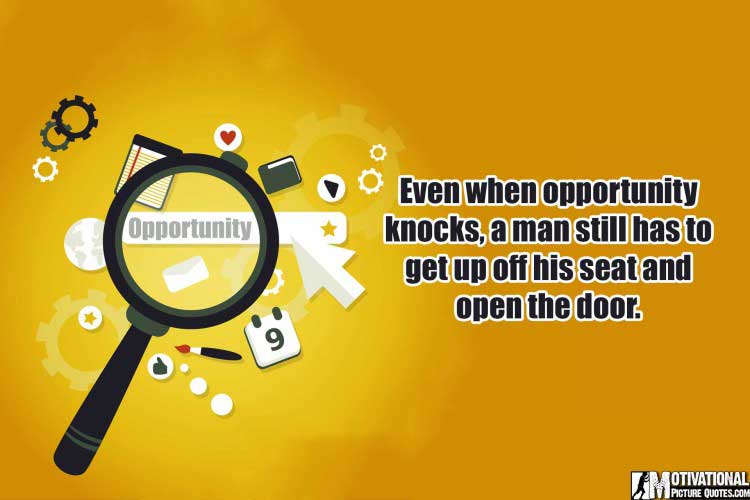 ---
"Opportunity comes like a snail, and once it has passed you it changes into a fleet rabbit and is gone."
-Arthur Brisbane
---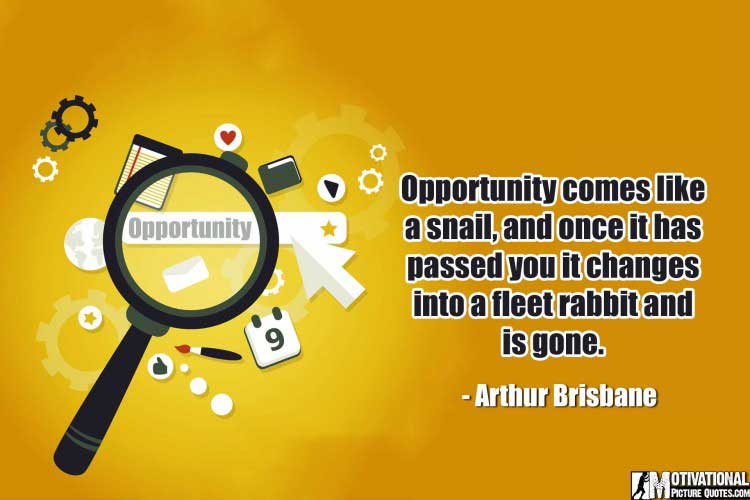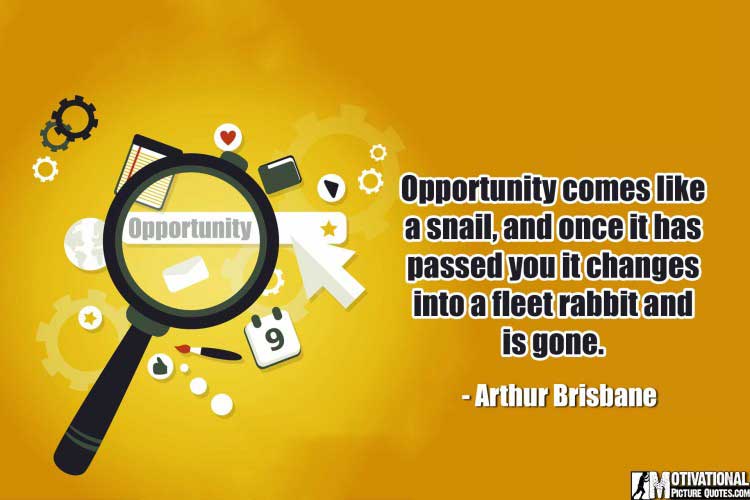 ---
"Nothing is more expensive than a missed opportunity."
-H.Jackson Brown JR.
---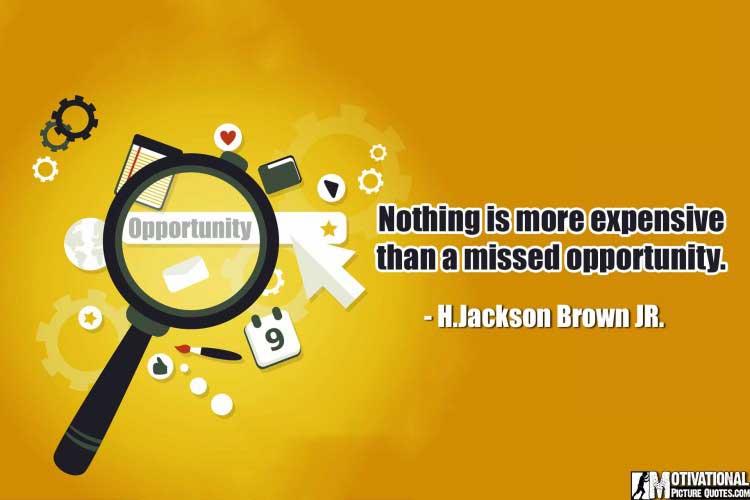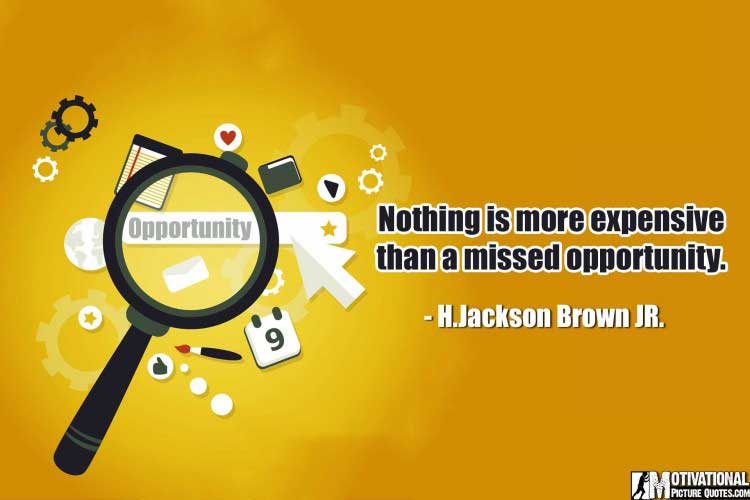 Some More New or Missed Opportunity Quotes
Here are some more opportunity quotes images for your inspiration.
---
Opportunity is missed by most people because it is dressed in overalls and looks like work.
-Thomas A. Edison
Opportunity is often difficult to recognize; we usually expect it to beckon us with beepers and billboards. -William Arthur Ward
"Opportunity?often it comes in the form of misfortune, or temporary defeat."
–Napoleon Hill
"Four things come not back: The spoken word, The sped arrow, The past life, The neglected opportunity." –

Arabian

Proverb
"Too many people are thinking of security instead of opportunity. They seem more afraid of life than death." –James F. Byrnes
---
We may never know some of the opportunities we missed in life. Some of them were of true love, some of the business ventures and some for career growth, but all in all, we lost a great deal in our lives. We need to learn to grab the bull by the horns, take educated risks and never miss out on any opportunities.