On an average day, an employee spends about eight hours a day at work. There are also hours that one puts in when he /she commutes to work and by the time they get home, they are almost tired, and they only want to go to bed. In essence, employees spend more time at work than at home. If their jobs are stressing them, then they are sure to have a stressful life. To find this, people need to find what makes them happy and work in that field. It is not only good for the employees' health and general well-being, but it increases productivity at workplaces.
Let's not settle for any job that comes our way only because we want to pay bills at the end of the month. Let's choose a career that we want to grow in and we know we can succeed. As people, we are different, some are technically minded, some enjoy working with the public and some are at their best when working with finances.
A certain intelligent young man once worked as a waiter in the hospitality industry. It was not his dream job but he had to find a way to pay the bills. After establishing himself as an intelligent person, he realized he was in the wrong field. He left the job and worked as a computer operator in the dental industry. At first, it was a great job for him due to the welcome change in working environment and conditions. As time progressed, he was laid off in a month's time and was left jobless.
Having no money and no job, he found himself in any unfamiliar territory. He quickly looked around for new jobs, and he got opportunities in a call center. After some time, he realized that he had to find a job that would make him happy, and at the same time, earn enough to live a decent and comfortable life. Armed with his excellent writing and research skills, he took a new direction that would forever change his perspective about work. He is now a freelancer who works with international clients from the comfort of his home. He writes and researches for people scattered around the world.
Sometimes, you find him working at two o'clock in the morning, not because he loves money too much, but because he found a job that offers him flexibility. He works hard, and he tries to be as professional as possible. Sometimes, he carries his laptop and takes a drive to one of the most beautiful places in his city. He then relaxes there and starts to work. Wherever he is, his work follows him. As long as he has a laptop and internet access, he is at work.
It doesn't mean that the job is easy for him, sometimes he lots of impossible deadlines to meet but he works hard to achieve them. Life is not about finding an easy job; it's about doing what you love the most. Even if is difficult, you will still find a way to deal with it because you love the job. He is undoubtedly happy now because he has found what makes his heart happy, in the comfort of his home.
 Here are some famous Job Satisfaction And Motivational Quotes With Images for your work inspiration.
---
"Choose a job that you like, and you will never have to work a day in your life."
— Confucius
---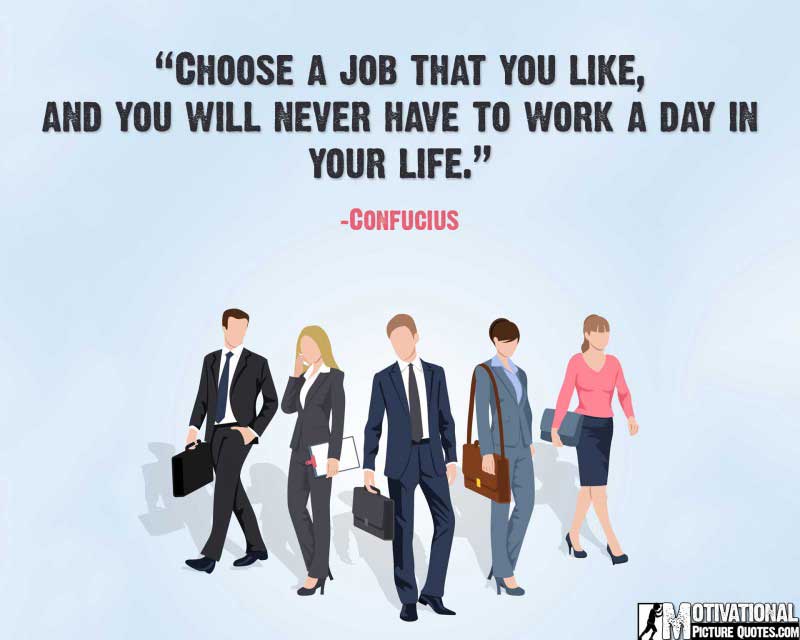 ---
"If you're offered a seat on a rocket ship, don't ask what seat! Just get on."
— Sheryl Sandberg
---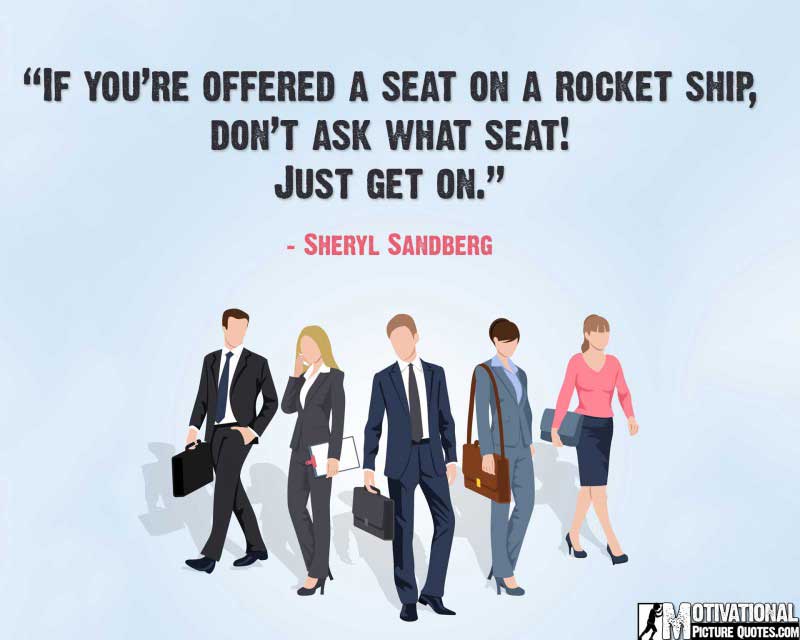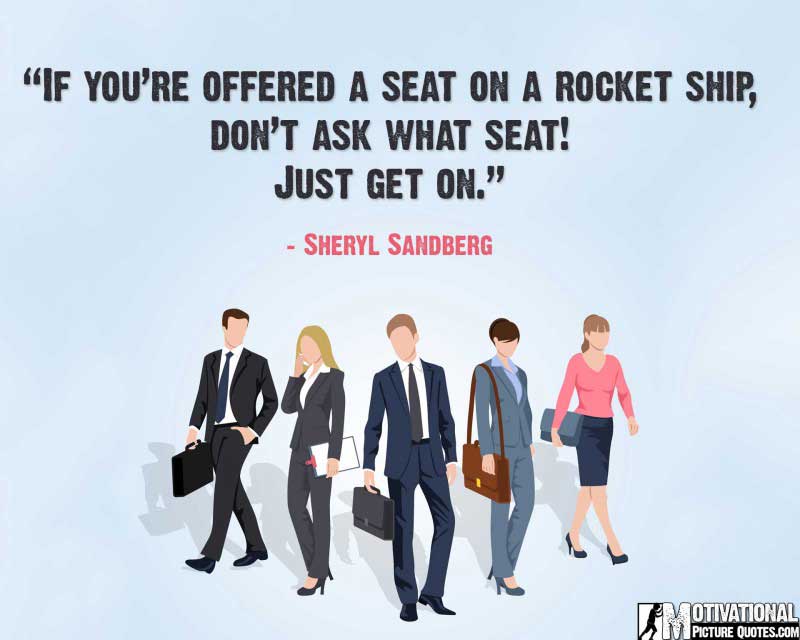 ---
"When one door closes another opens but all too often there is a long hallway in between."
—Rick Jarow
---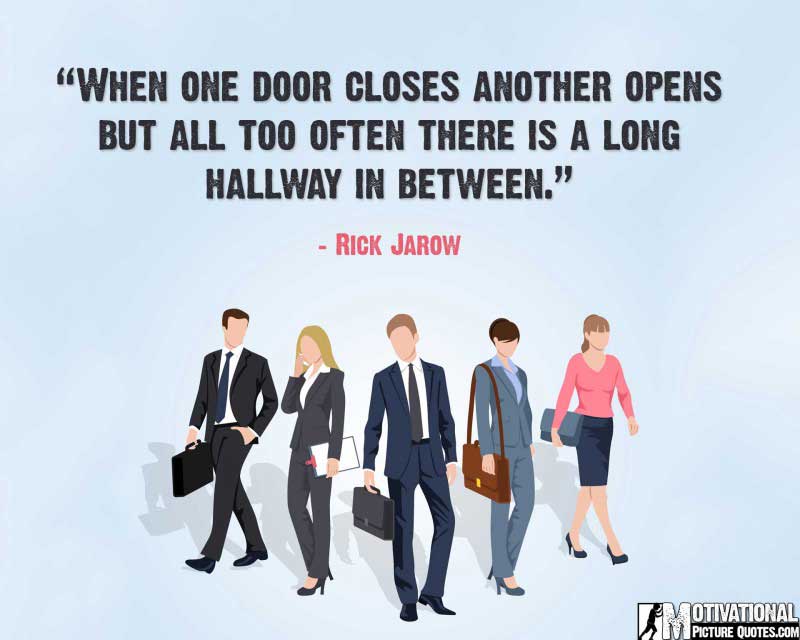 ---
Big jobs usually go to the men who prove their ability to outgrow small ones.
-Theodore Roosevelt
---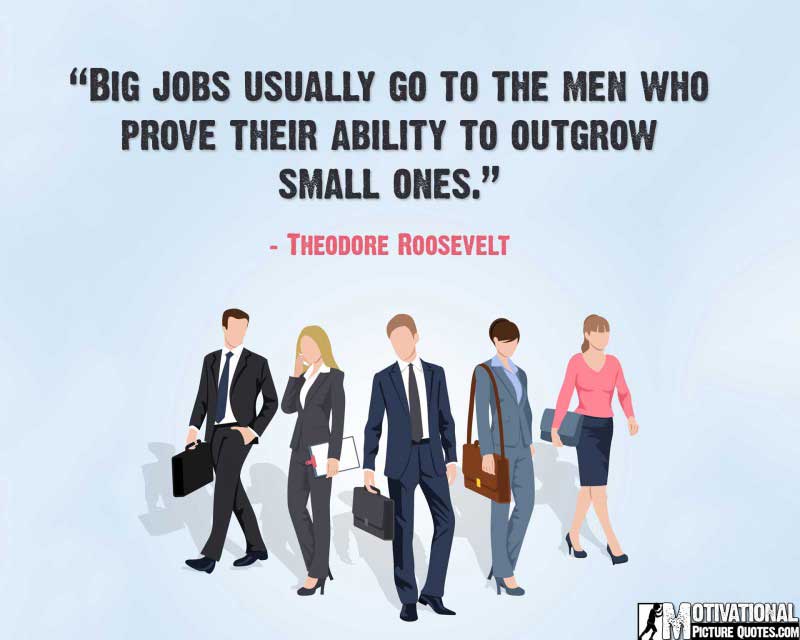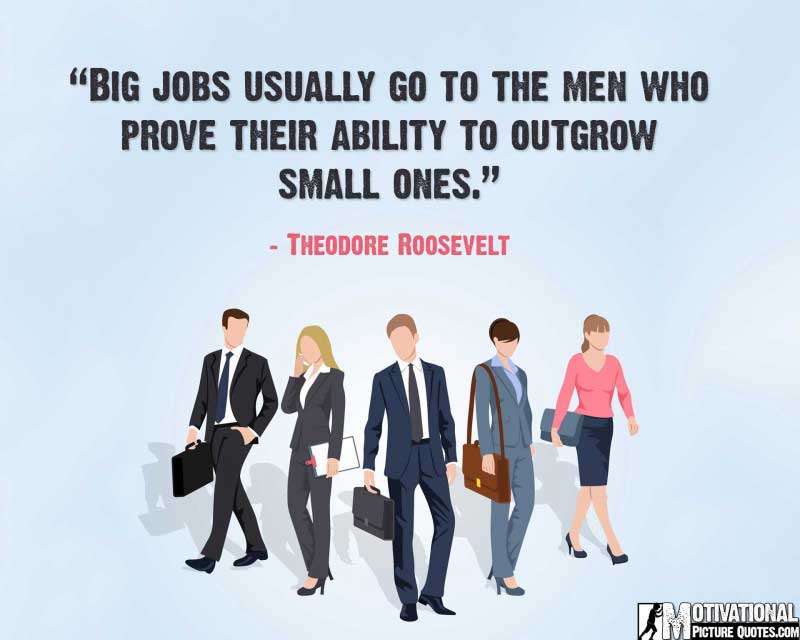 ---
Whatever you decide to do, make sure it makes you happy.
---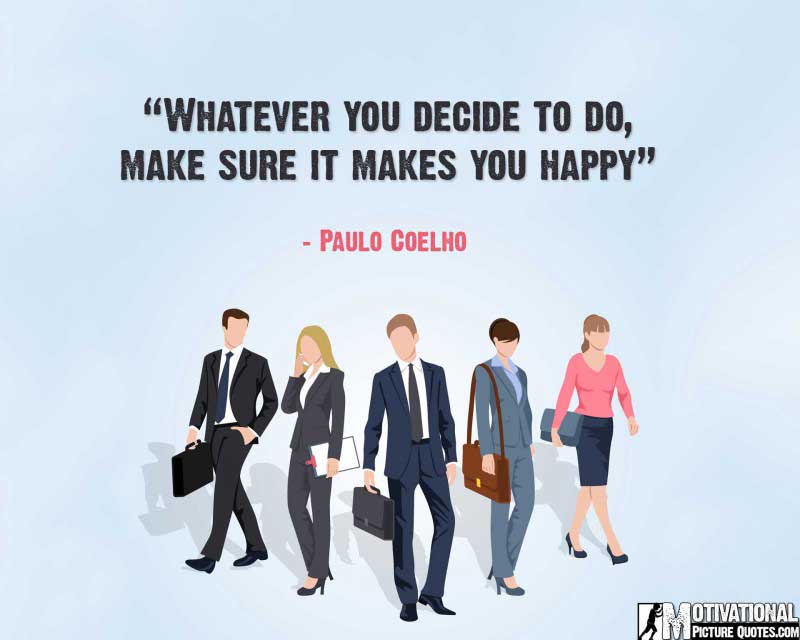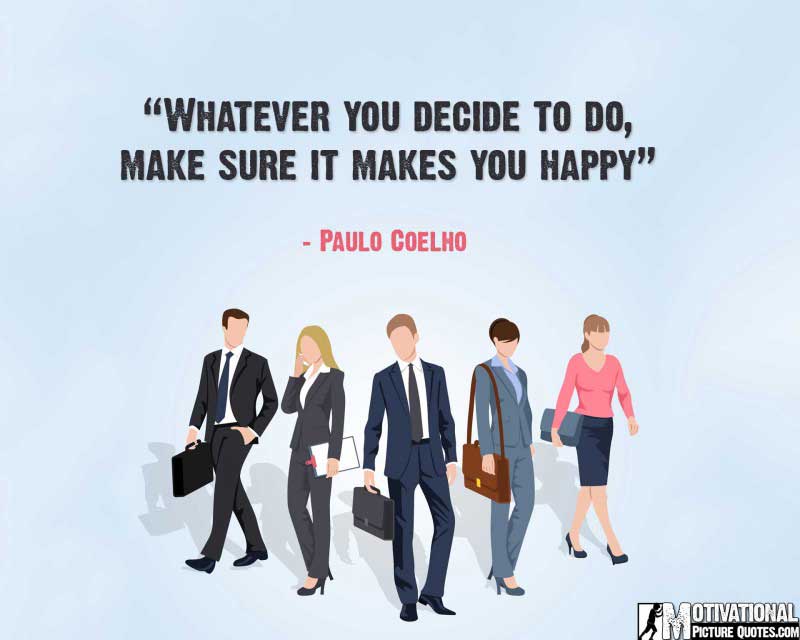 ---
Whatever you are, be a good one.
-Abraham Lincoln
---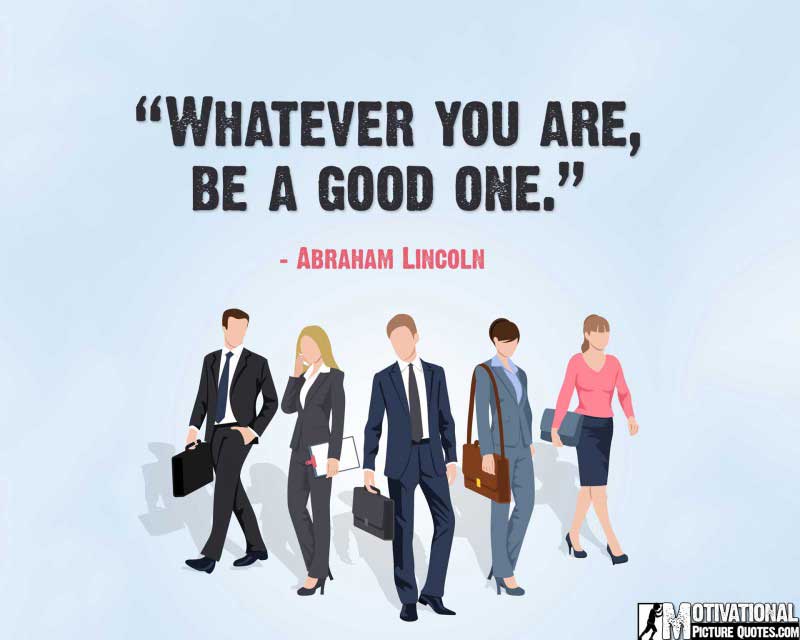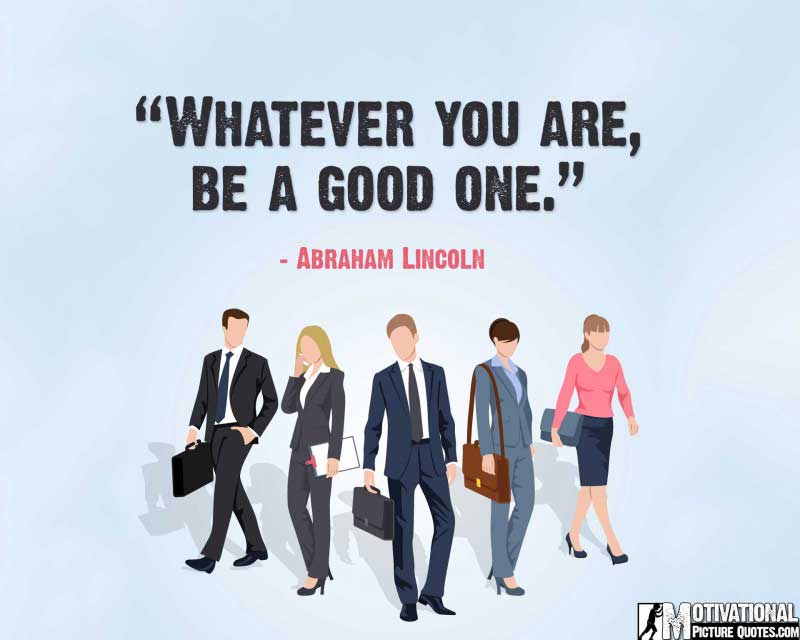 ---
Pleasure in the job puts perfection in the work.
-Aristotle
---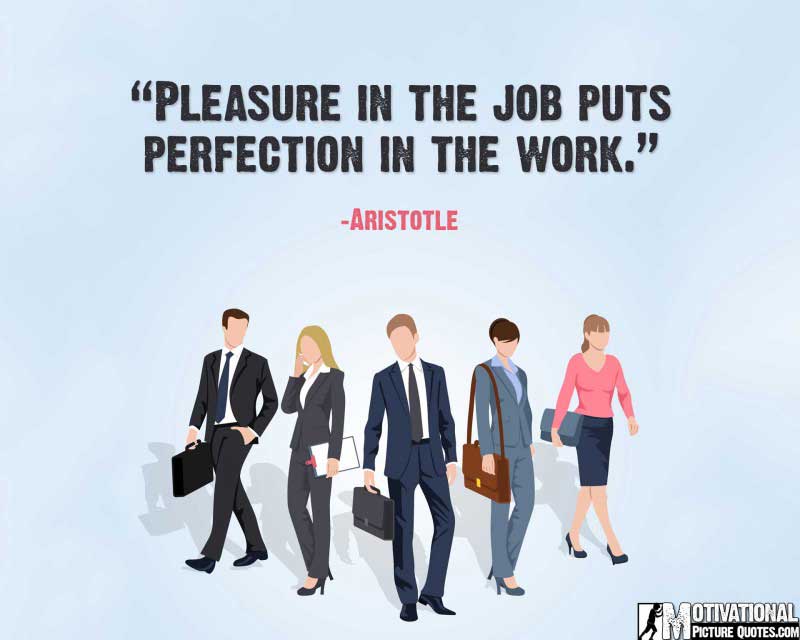 ---
Every single job is a challenge. You are walking into a new set, a new character, creating a world and trying to get comfortable to do your best work.
-Felicia Day
---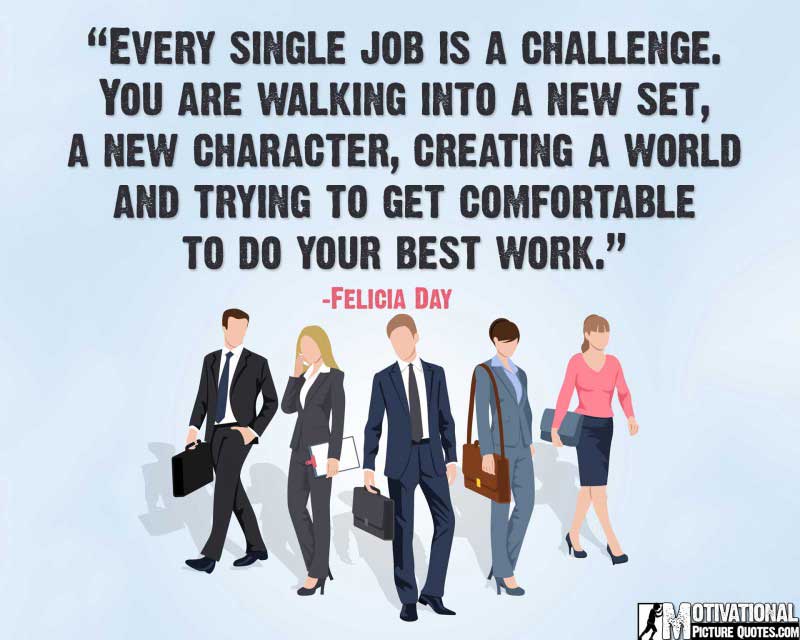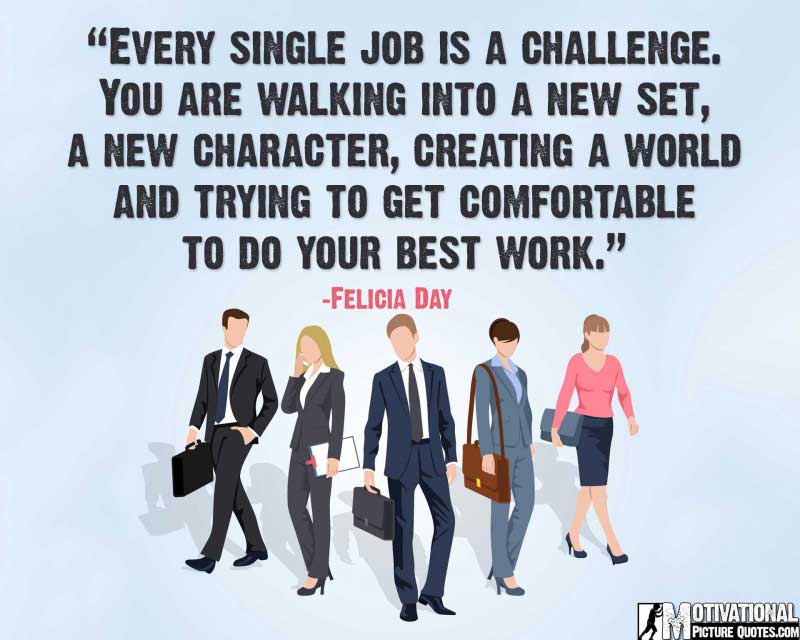 ---
a job is not just a job, is who you are, and if wanna change who you are, you have to change what you do.
-Repo Men
---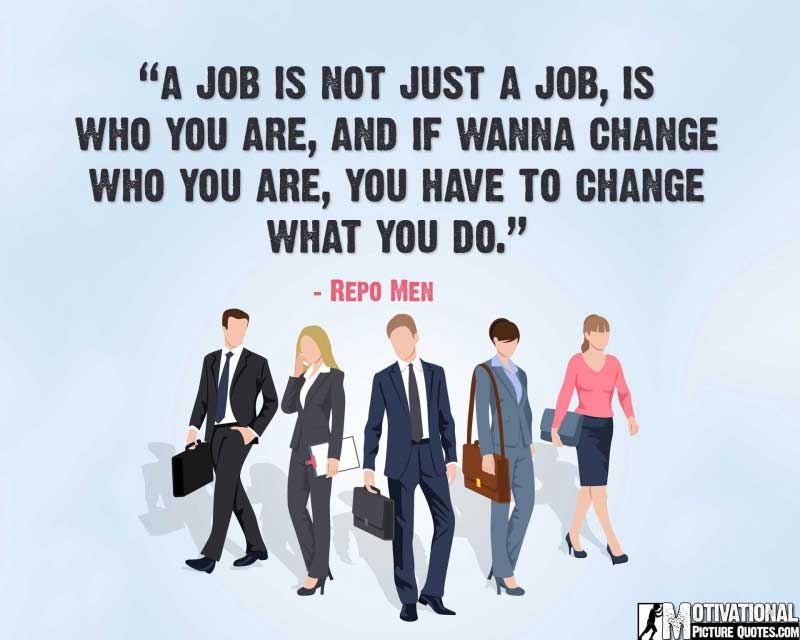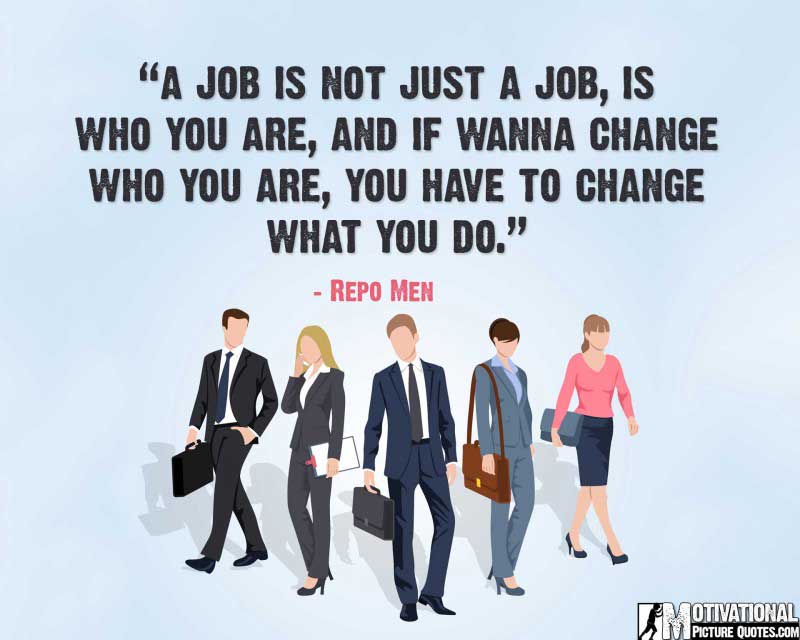 ---
I think the person who takes a job in order to live – that is to say, for the money – has turned himself into a slave.
-Joseph Campbell
---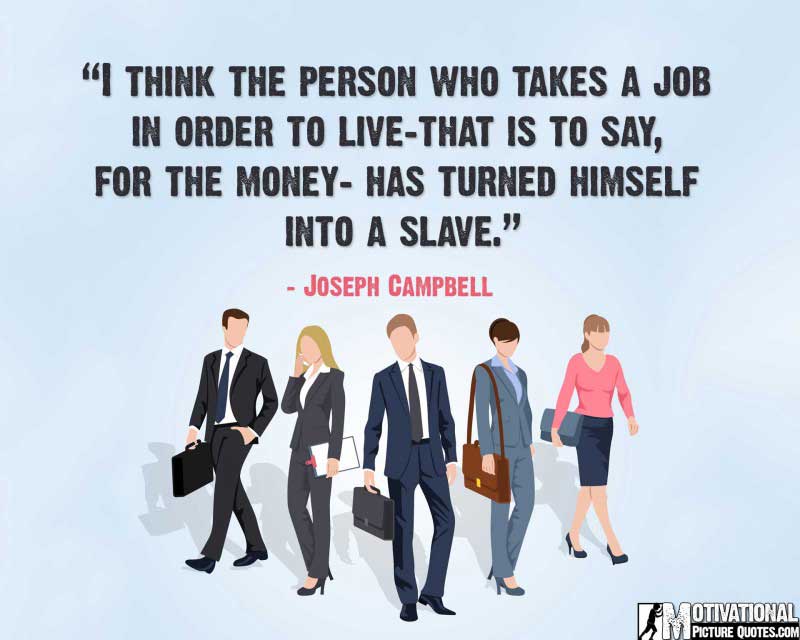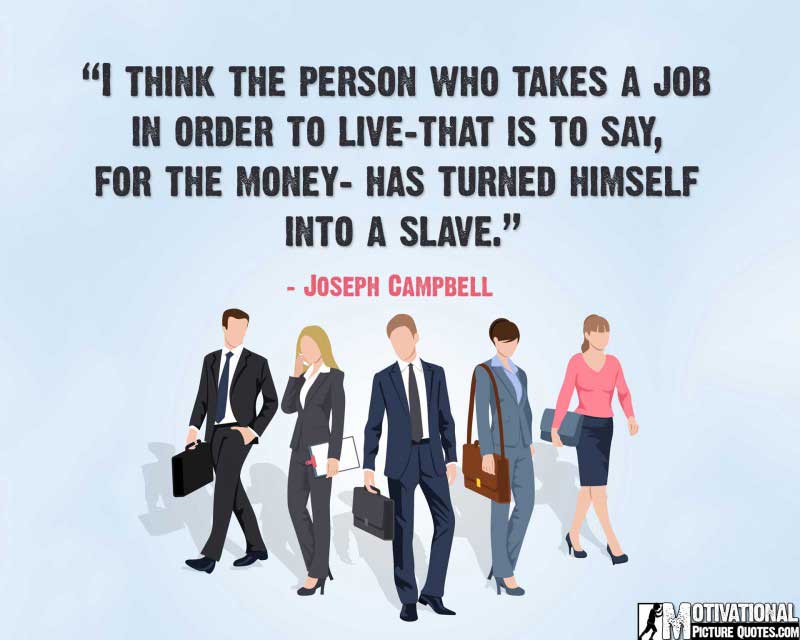 ---
"Love Your Job But Never Fall In Love With Your Company, Because You Never Know When It Stops Loving You."
-Dr. APJ Abdul Kalam
---
Hope you have liked these inspirational Job Satisfaction Quotes pictures.