The life story of Nick Vujicic is inspirational, especially to those who are differently able peoples. Read these motivational Nick Vujicic quotes with images about life, love, and family.
Now I would like to share some great Nick Vujicic quotes about life and love.
---
In life you have a choice: Bitter or Better? Choose better, forget bitter.
---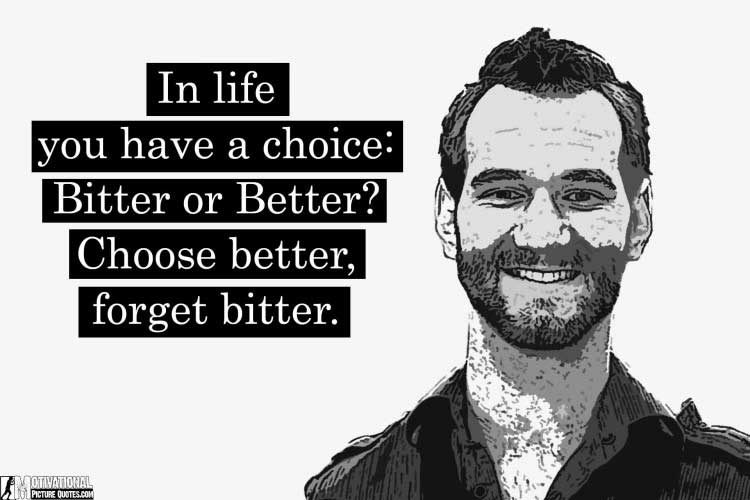 ---
Life without limbs? Or life without limits?
---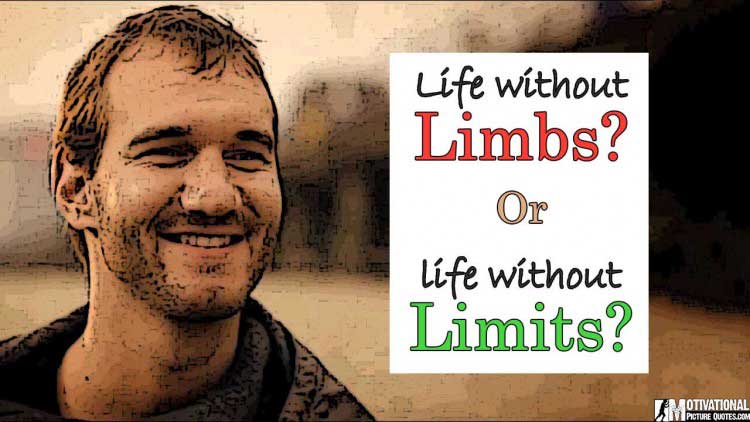 ---
Some injuries heal more quickly if you keep moving.
---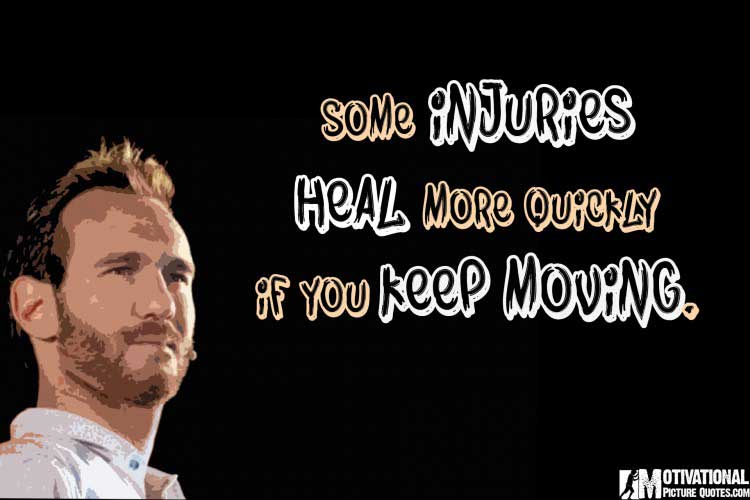 ---
I just hope people see that if God can do something beautiful with my broken pieces, then God truly has a plan for each and everyone of us.
---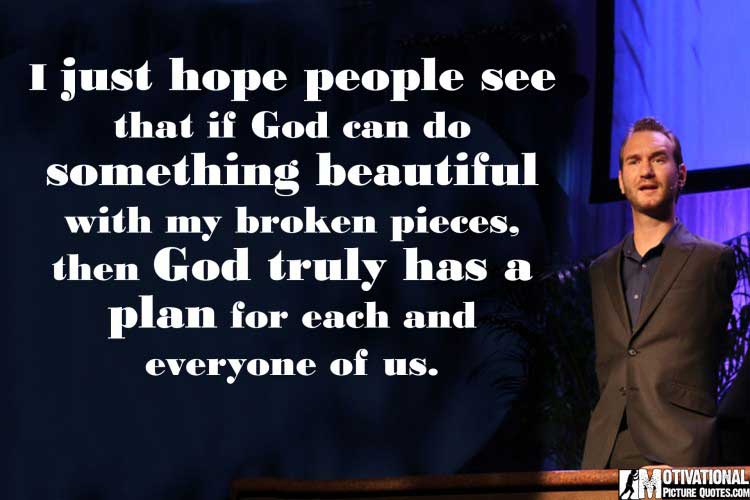 ---
God gave you just one mouth but He gave you two ears, so you should listen twice as much as you speak
---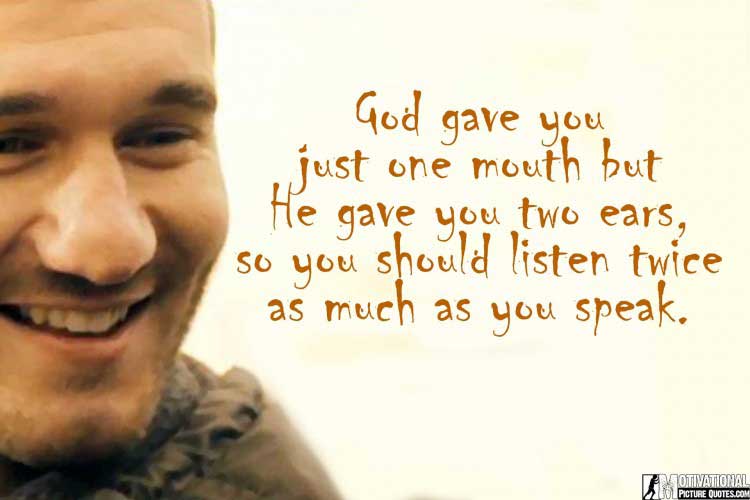 ---
I am gonna to try and try again, because the moment I give up, is the moment I fail.
---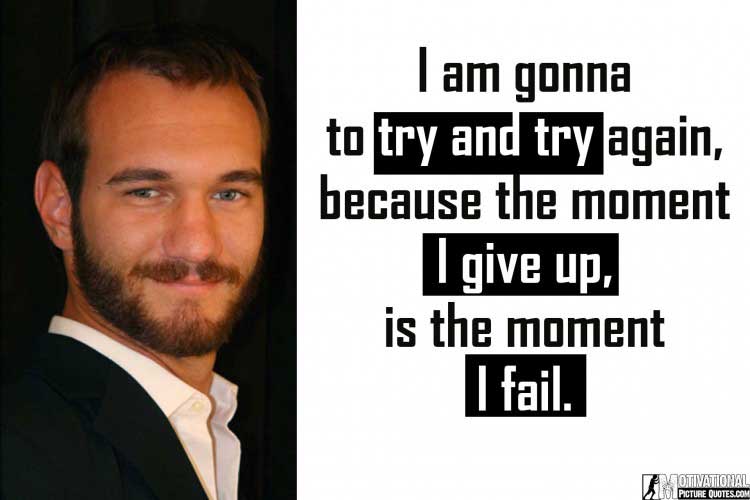 ---
I know for certain that God does not make mistakes, but he does make miracles. I am one. You are, too.
---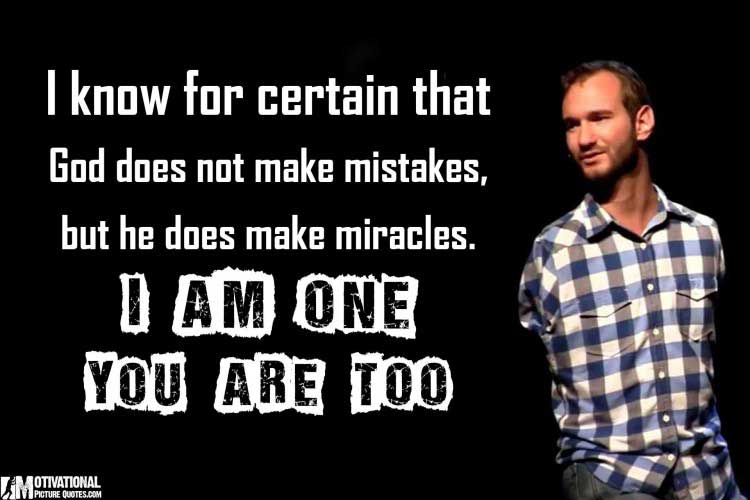 ---
I encourage you to accept that you may not be able to see a path right now, but that doesn't mean it's not there.
---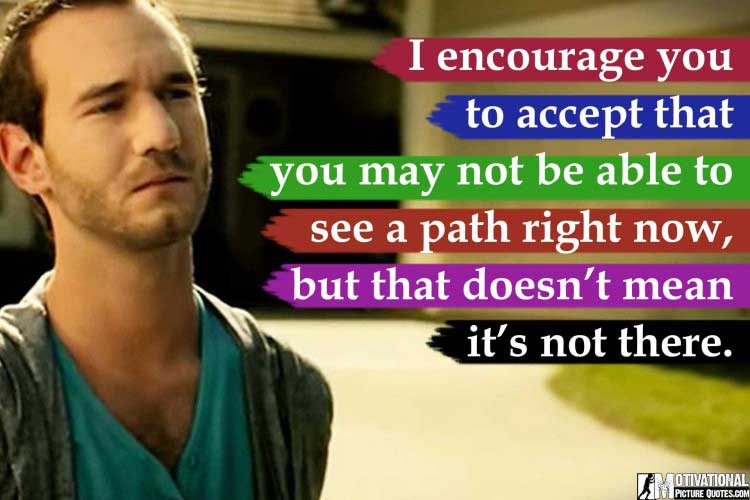 ---
Whether your life is happy or not is your own choice.

Many people think I can't live a normal life because
I don't have arms or legs.
I could choose to believe that and give up trying.
I could stay at home and wait for others to take care of me.
Instead, I choose to believe that I can do anything,
and I always try to do things my own way.
I choose to be happy.
I am happy because I am always thankful.
---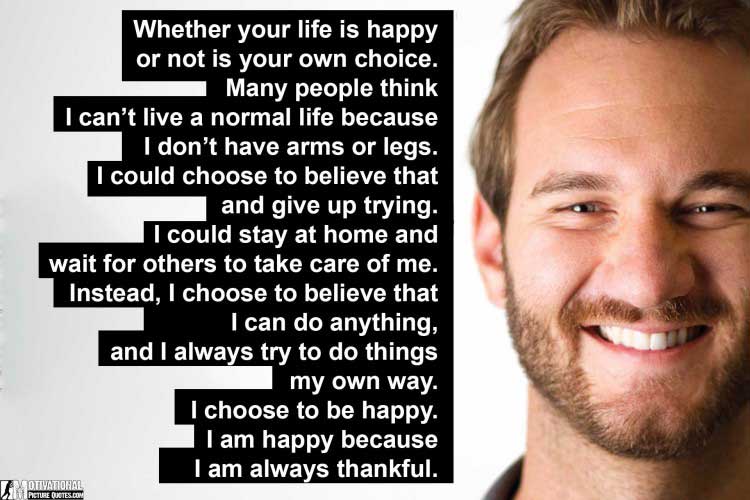 ---
I have the choice to be angry at God for what i don't have, or be thankful for what i do have.
---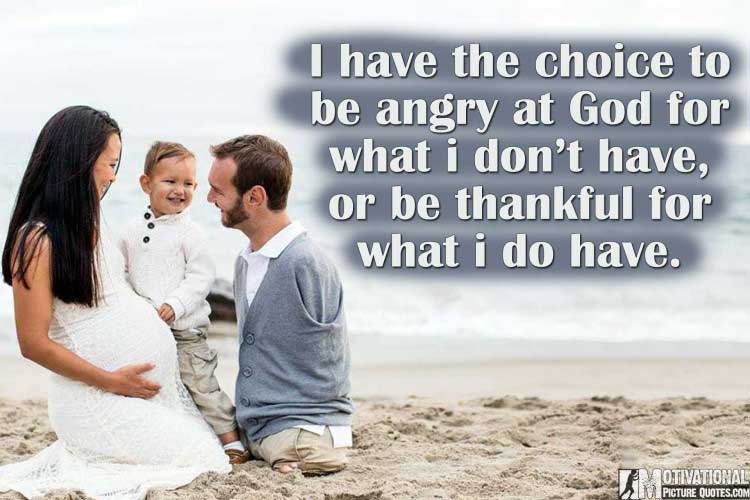 ---
God's love is so real that He created you to prove it.
---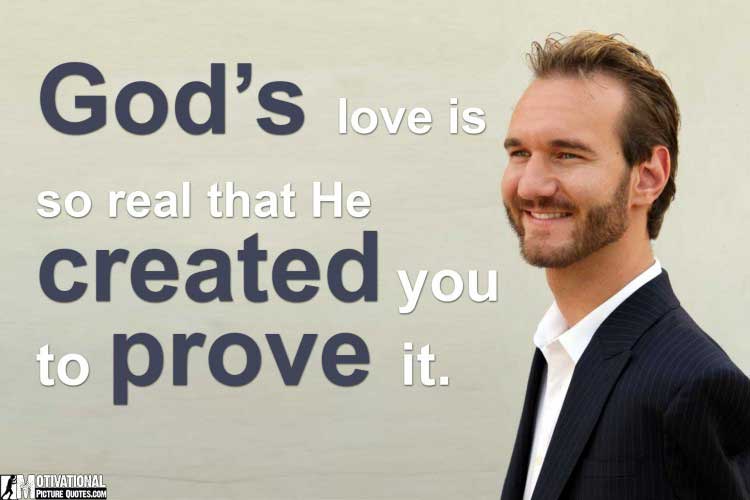 ---
Marriage is a long-term commitment. You should only step into that commitment if you truly love the person and want to spend your life with her.
---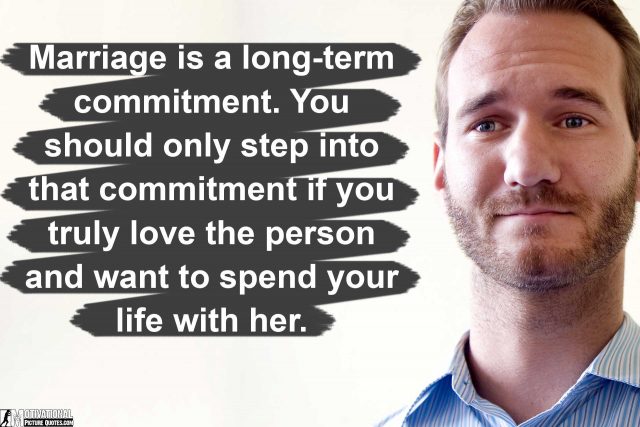 ---
never give up on love if that is what is in your heart!
---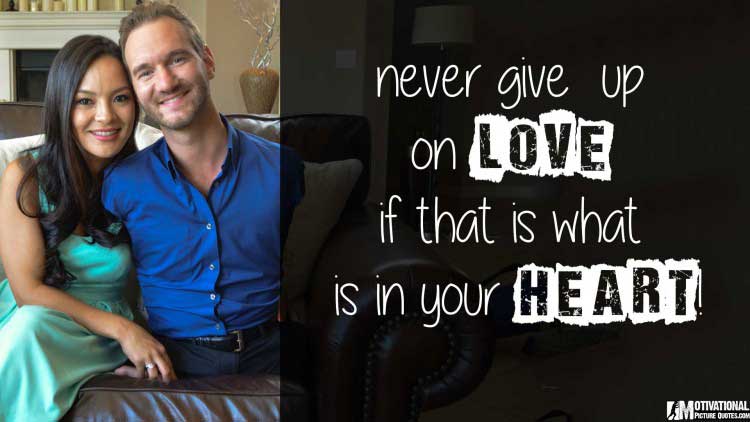 These all are the most famous inspiring quotes by him. Have I missed any? Why not share that one with us through comment.
---
Also Read:  How Nick Vujicic Met His Wife, Kanae Miyahara?: Love Story
---