A lot of things happen throughout the year in a person's life. Some things are good, others are bad, and some are quickly forgotten. Some have their best moments; some have their worst, and some are so busy that they don't even realize that a year has gone by. Life treats people differently, and people respond differently to similar circumstances. One thing that makes us all similar is the fact that we all have a birthday, a special day in our lives that we value and treasure so much.
Even though we all celebrate our birthdays in different ways and locations, we just cannot help the fact that we all want peace, love, happiness, family, friends and beloved ones on our special day. Sometimes, we may throw a huge party, at times, it's a small and intimate gathering with friends and family, but the most important thing is that we enjoy the day to the fullest and live it like no other. It is the day that we drown our sorrows and lift high our ambitions and desires. For some, it is a day to forgive and to be forgiven.
A birthday is not only an indication that someone has grown a year older, but it is also a sign of how much someone has traveled in life. It is not only an indication of numerous mistakes they have made but an indication of how much they are willing to live and rectify their mistakes. For some people, it's time to take stock of one's life and decide whether they want to continue residing in the same manner, or they need to take a different direction altogether.
For some, it's time to evaluate how much they are loved and appreciated by their partners, families, friends, workmates and everyone else in their circle. The day becomes unique and more valuable if people close to them shares a short or long but sweet message with them. As for wives, it is a day for the husband to show that he cares a lot, to treat the wife like a queen and make her feel very special. Although men like to celebrate their birthdays, they don't give it much consideration as women do. This doesn't mean that men have no emotions, they just deal with them in a different way.
As for parents, it's a day they expect their children to show some appreciation for bringing them up. It is not about expensive gifts, it's about love. We are all human beings and have a heart. We long to be loved and missed. Birthdays provide the platform for us to show each other love. It is not mainly about what you do for someone, but how you make them feel. Gifts are easily forgotten, lost or discarded but how someone feels may last a life time. This is what we should long to give each other.
As for grandparents and the elderly, a family re-union is important to them. They may sadly not live long enough to celebrate their next birthday. Therefore, they would appreciate spending their birthday with all of their family gathered at one place. Whoever the birthday is for, it is our duty to make the day memorable and extra special. Let's show love. Let's love freely, for love is a gift given to all of us.
Now I would love to share some famous happy birthday pictures, quotes and wishes messages with pictures.
---
Every year on your birthday, you get a chance to start new.
-Sammy Hagar
---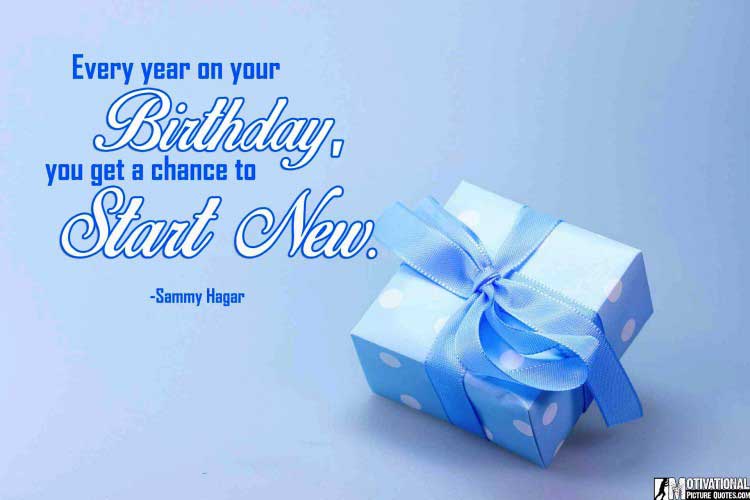 ---
The best birthdays of all are those that haven't arrived yet.
– Robert Orben
---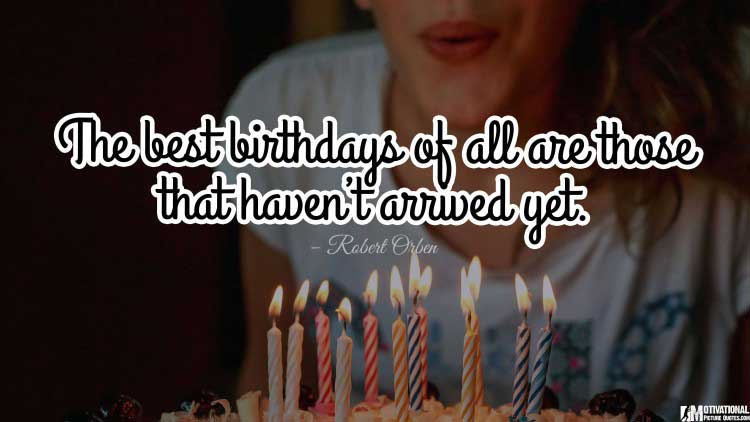 ---
Age is strictly a case of mind over matter. If you don't mind, it doesn't matter.
– Jack Benny
---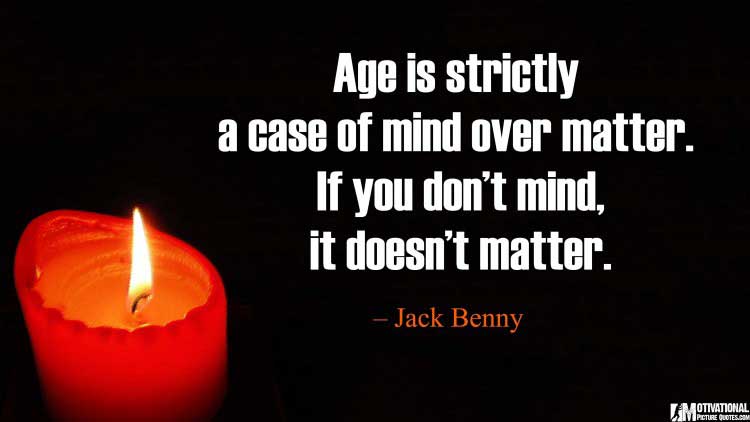 ---
As long as I am breathing, in my eyes, I am just beginning.
― Criss Jami
---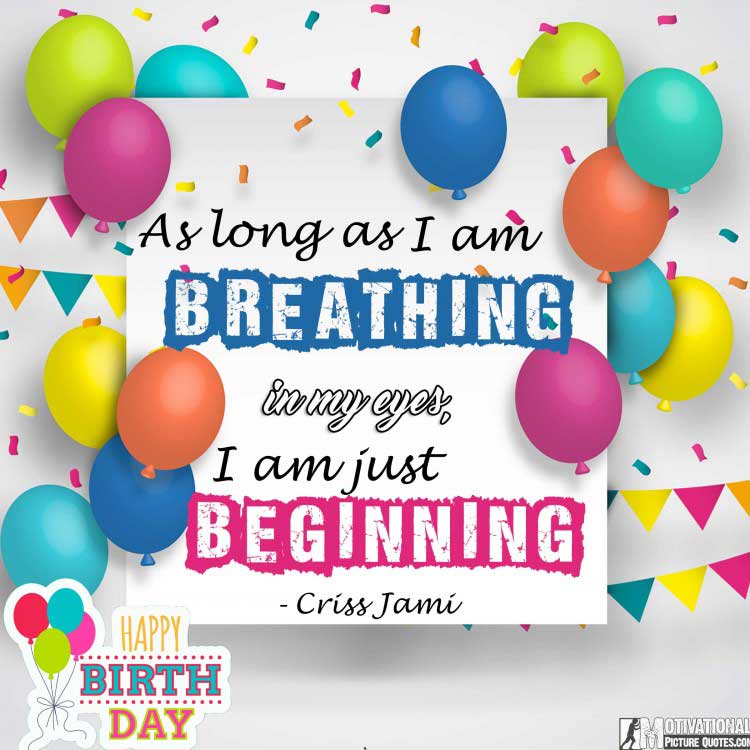 Funny Birthday Quotes
Here are some funny happy birthday saying or quotes for everyone.
---
The best way to remember your wife's birthday is to forget it once.
-E. Joseph Cossman
---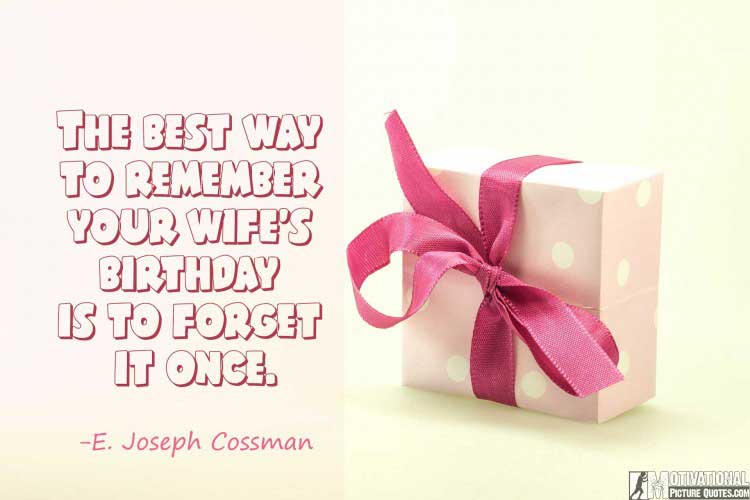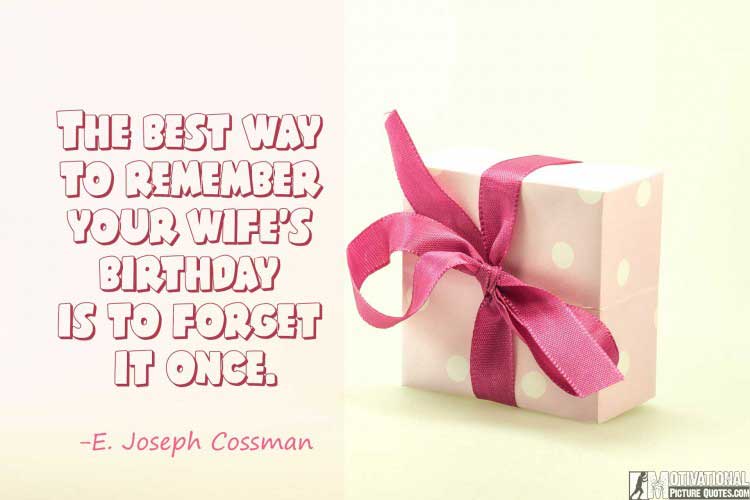 ---
A diplomat is a man who always remembers a woman's birthday but never remembers her age.
-Robert Frost quotes
---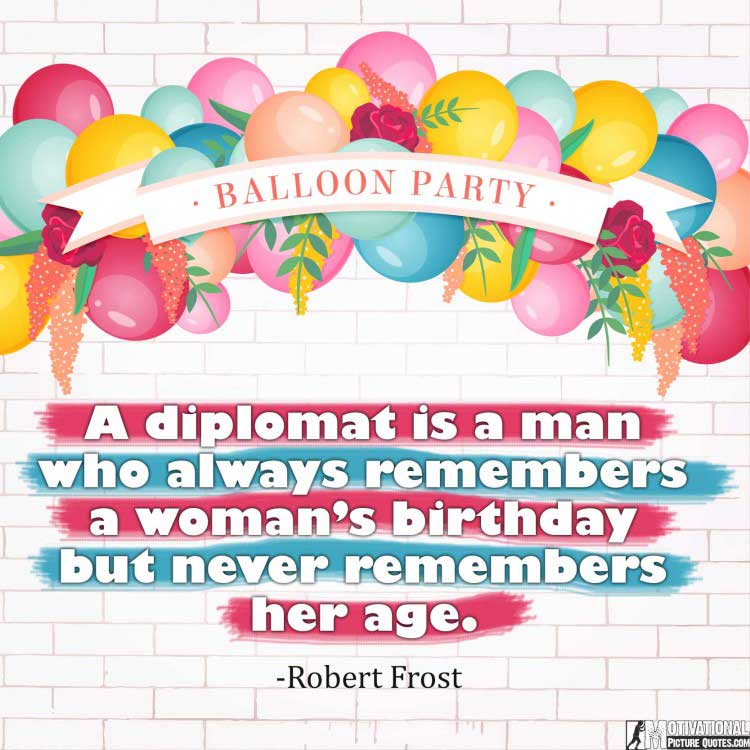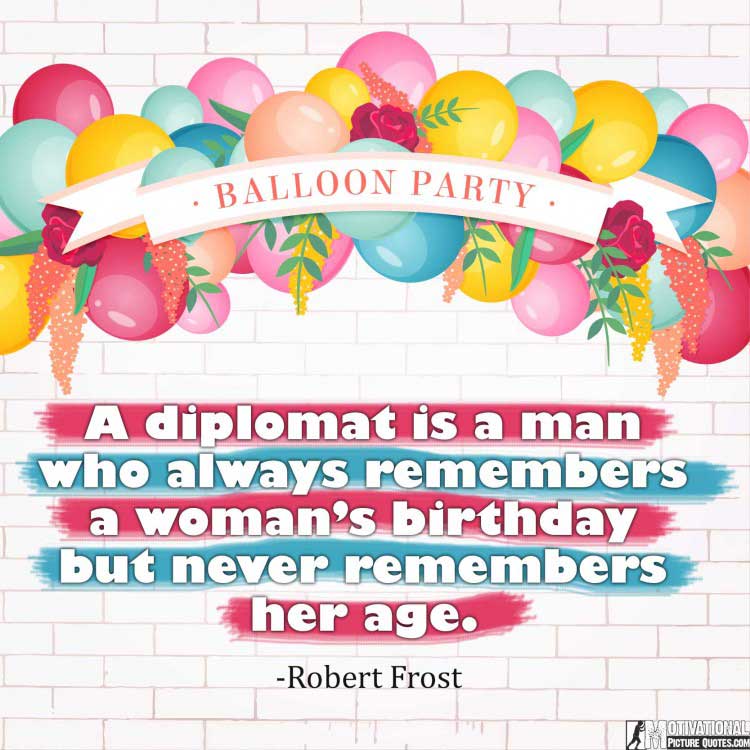 Inspirational Birthday Quotes For Him
These are some cute Bday wishes messages for your boyfriend or husband.
---
I thought I'd spend my life looking for someone new, but then my life changed when I found you. My heart sings, my eyes glow, when I look at you, my blood flows. Happy Birthday my darling.
---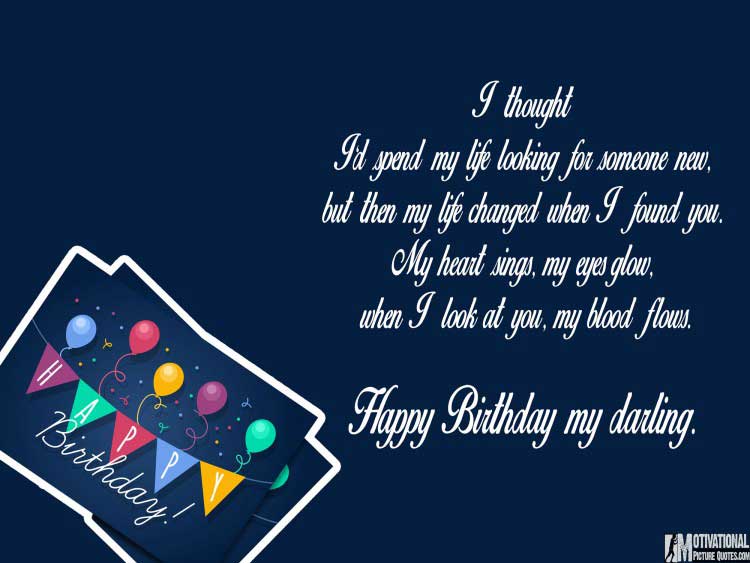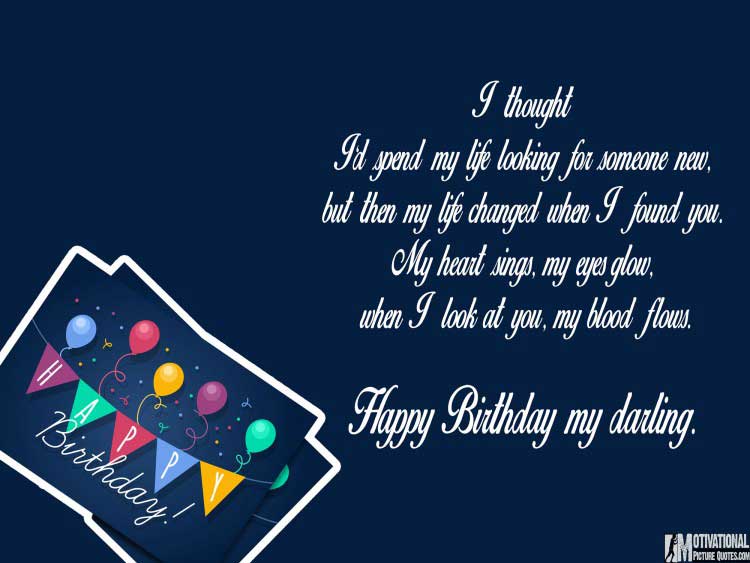 ---
We fight, we make up, we share secrets over a coffee cup. Sometimes you're my friend, sometimes a guide, you are the person in whom I take pride. Happy Birthday.
---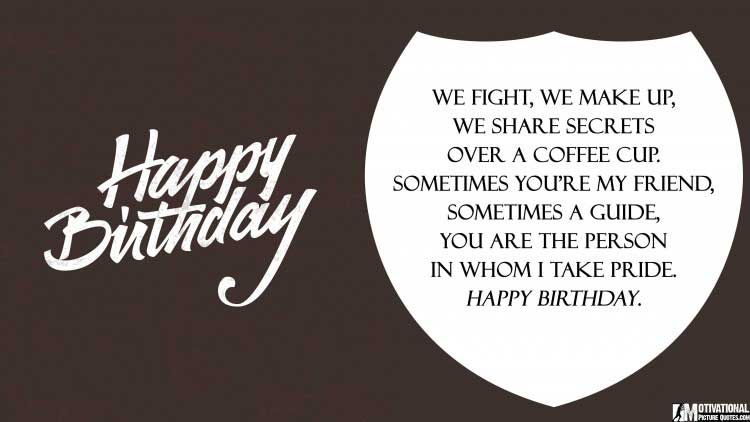 ---
Happy Birthday for the handsomest, kind, cute, loving, inspiring and simply the best husband in the world!
---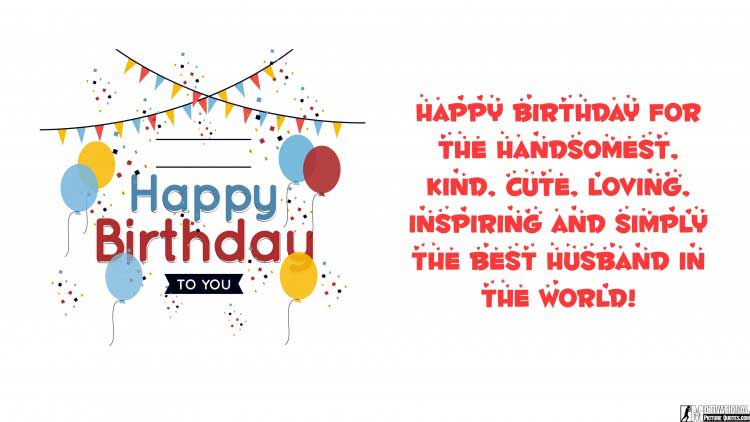 ---
Birthdays come only once a year. But a person like you brings life to hundreds every single day! I'm so glad that God sent you into this world. Happy Birthday, dear!
---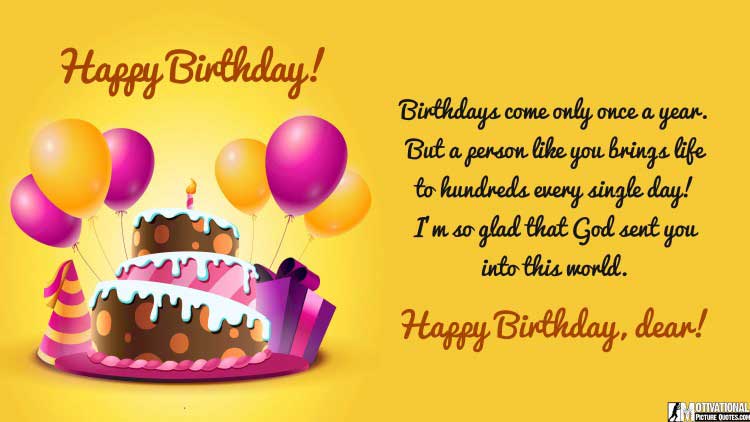 ---
You are the most amazing person I have ever met in all my life. I just wish that you be blessed so much that all who see you, learn that good people are always rewarded. Have a very Happy Birthday.
---
Inspirational Birthday Quotes For Her
---
---
Now some cute birthday wishes messages for your wife or girlfriend.
---
On your birthday, God decided to send you from heaven, because earth was desperately in need of an angel. May you have a lovely and memorable birthday! God bless you.
---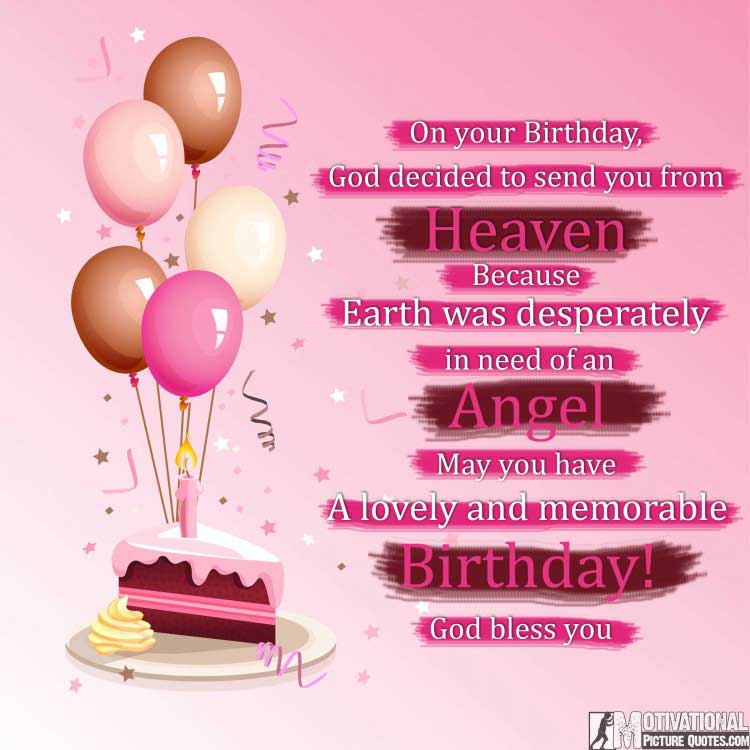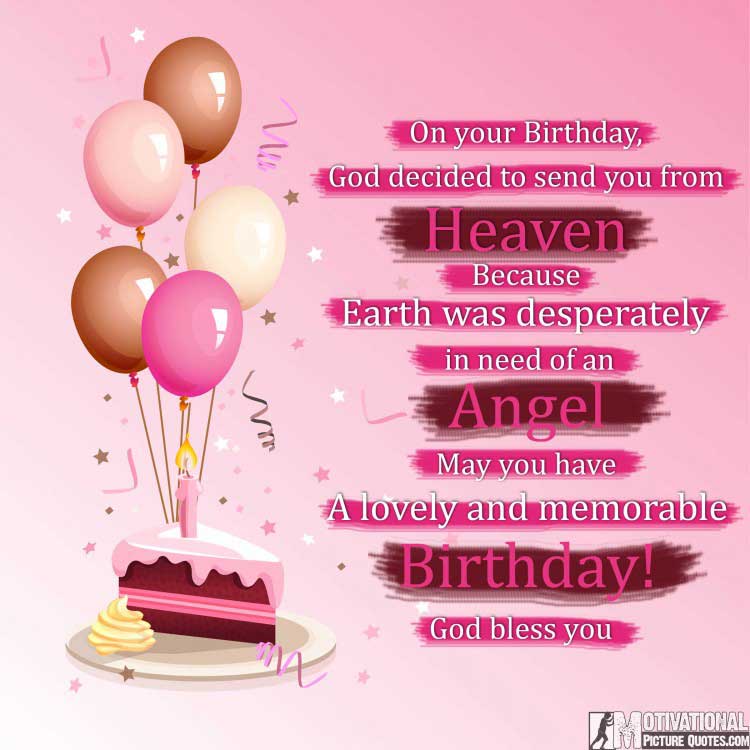 ---
Plant the seeds of Love in your hearts. Let them grow into trees of Service and shower the sweet fruit of Ananda. Share the Happiness with all. That is the proper way to celebrate the Birthday.
---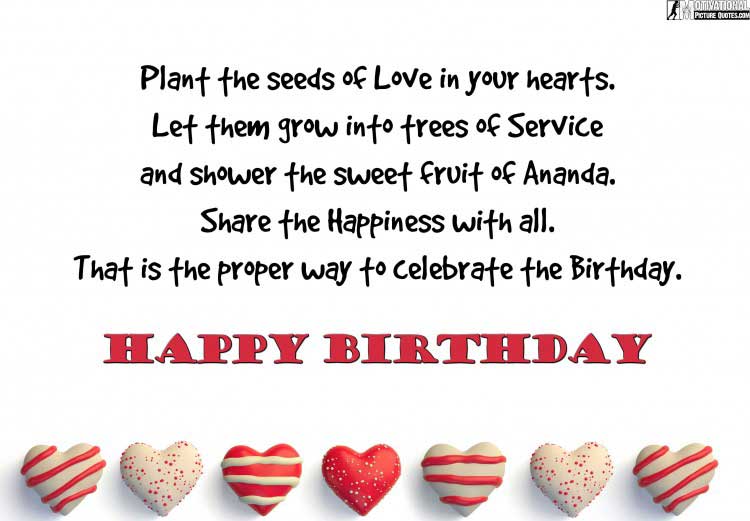 ---
The day I met you, I came to know that there is no point looking for true love because true love had just found me. Happy birthday to my true love.
---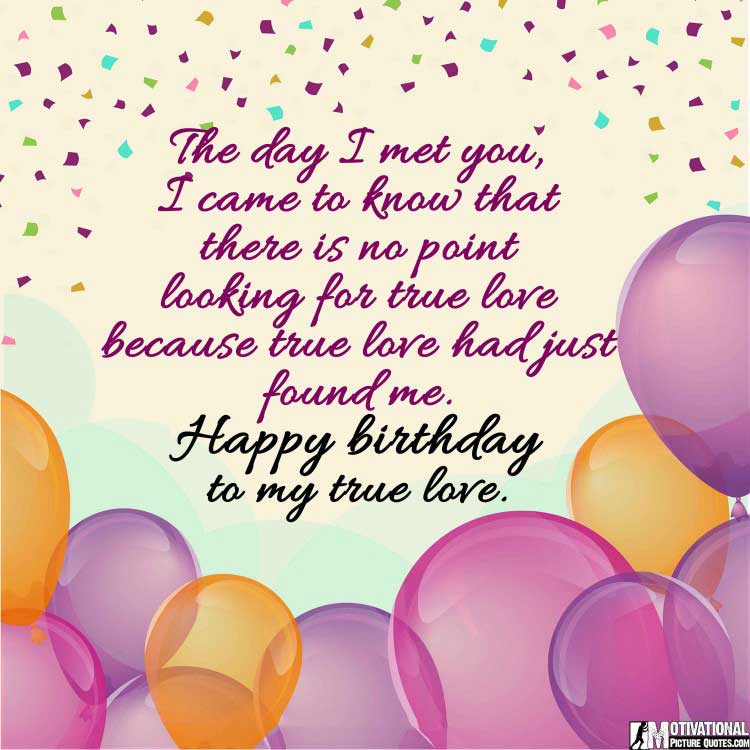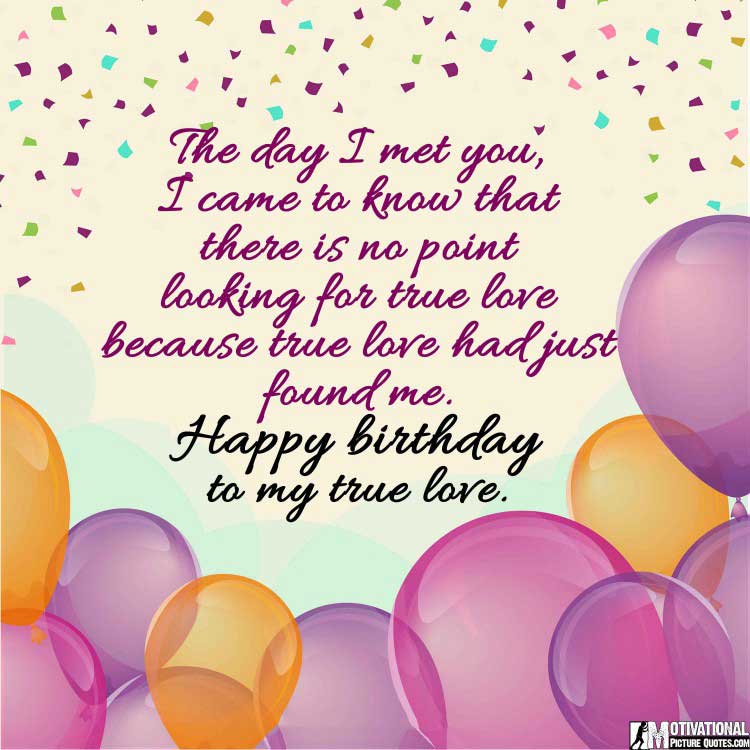 ---
I am feeling so blessed to have such an amazing and loving Wife like you by my side. Happy birthday darling.
---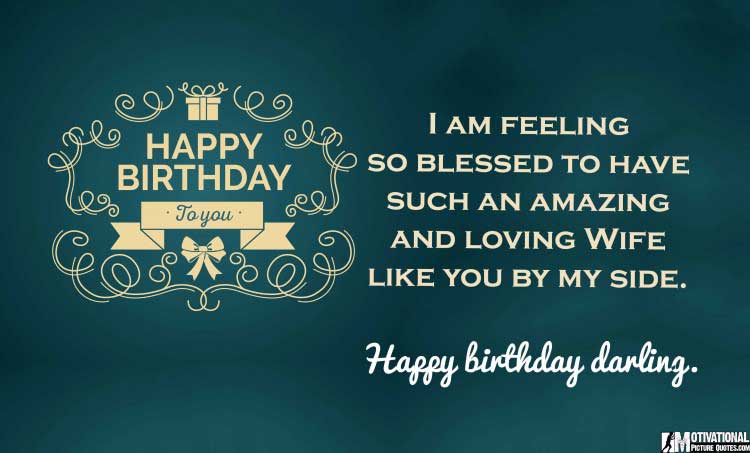 ---
Do you believe in miracles? I do, because having you in my life certainly seems like a miracle every single day. I love you . Happy Birthday!
---
Inspirational Birthday Quotes For Mom
---
I celebrate this special day for a special someone who is the source of inspiration and guiding light for the entire family. Happy birthday dear mom!
---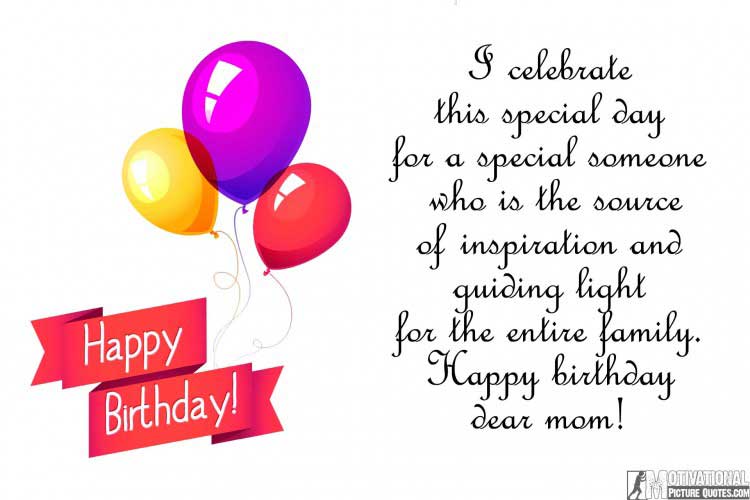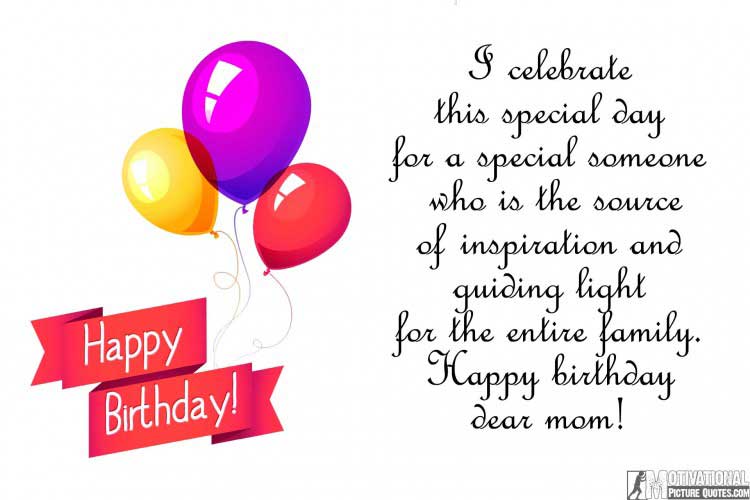 ---
You are rare like a diamond, beautiful like a goddess and pure like an angel. I can't tell you how blessed I am to have a mother like you. Happy Birthday to you, dear Mom.
---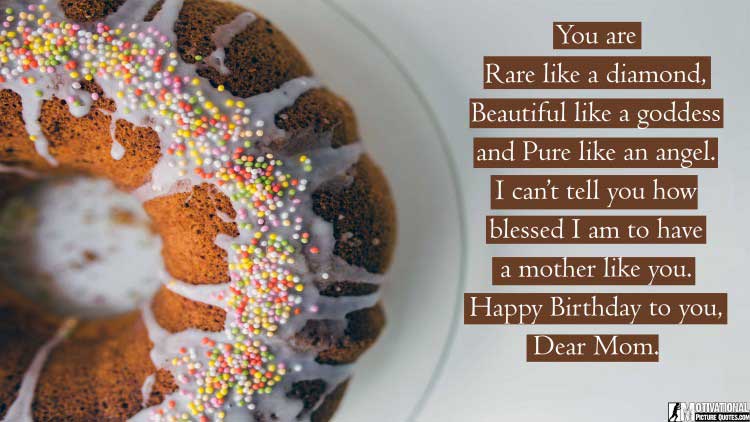 ---
I love you so much mom, more than you can even imagine! You have been such a strong support to me. I will never be able to thank you enough for all of it. Happy Birthday to the best mom in the world and the prettiest lady I have ever seen!
---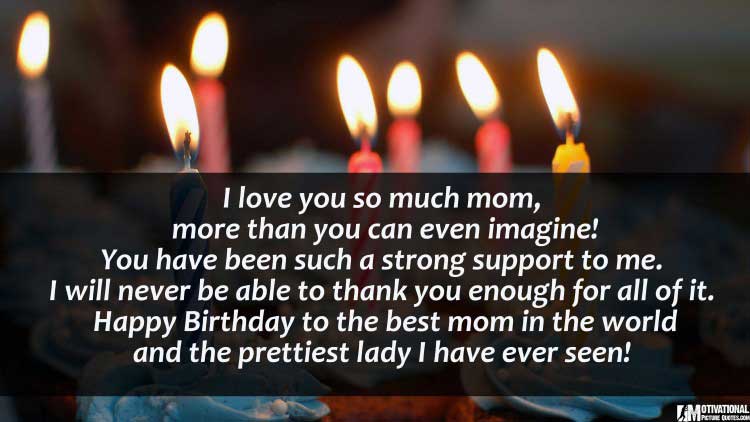 ---
Every skyscraper is built on a strong foundation of pillars. And the life of each and every one in our family is built on a pillar of support called Mom. Dearest mother, wishing you a very Happy Birthday!
---
---
When everyone else put me down, you stood by me and believed in my dreams. You are the reason why I am what I am today. Thanks mom, I love you. Wishing you a very Happy Birthday!
---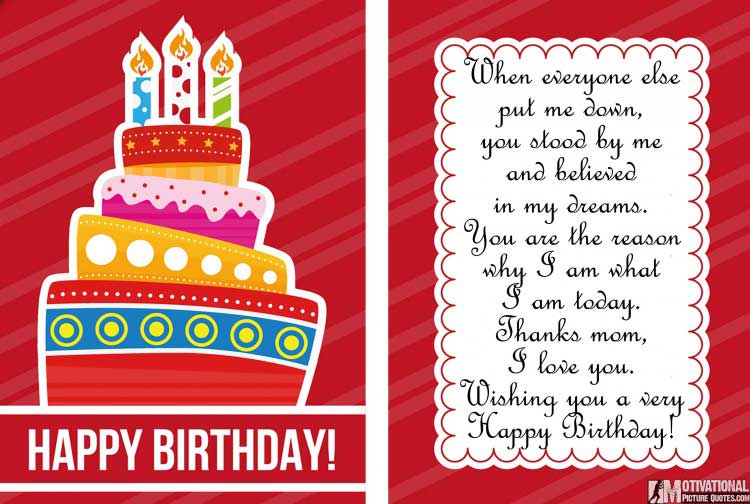 Inspirational Birthday Quotes For dad
---
I may not be the perfect child, but you are the perfect dad. Happy birthday, Dad!
---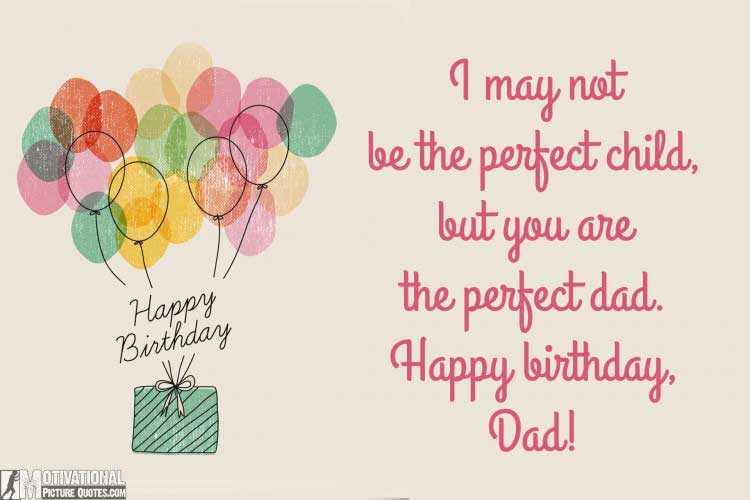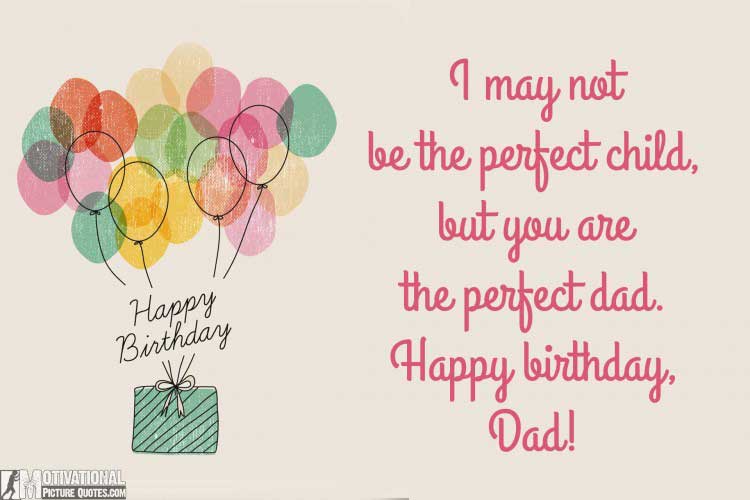 ---
I'm amazed by the way you have sacrificed precious moments of your own life for my happiness. Take a break today and let's raise a toast to share a tender moment and celebrate. It's your birthday, dear Dad! Wishing you a great year ahead.
---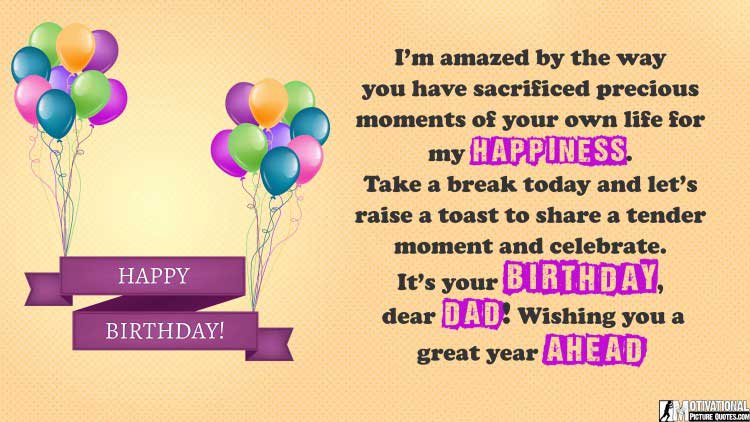 ---
All your life you have done things that have brought a smile to my face. Today is your special day to sit back, relax and allow me to bring a smile on yours. Wishing you a very happy birthday, dear Dad!
---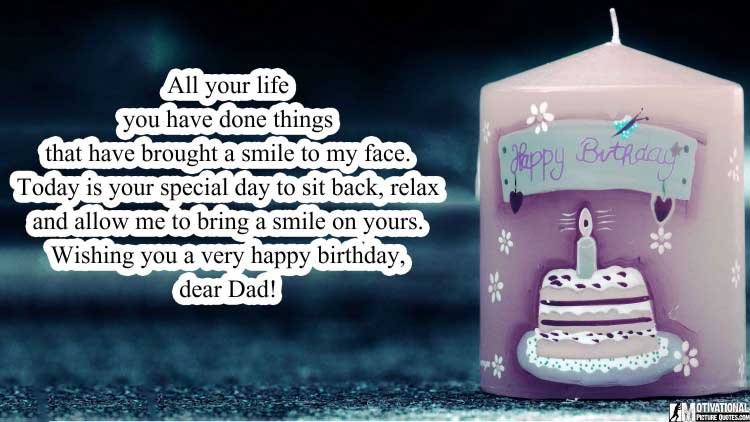 ---
If there was an award called the 'World's Best Dad', you would win it every single year. Happy Birthday to the best Dad ever!
---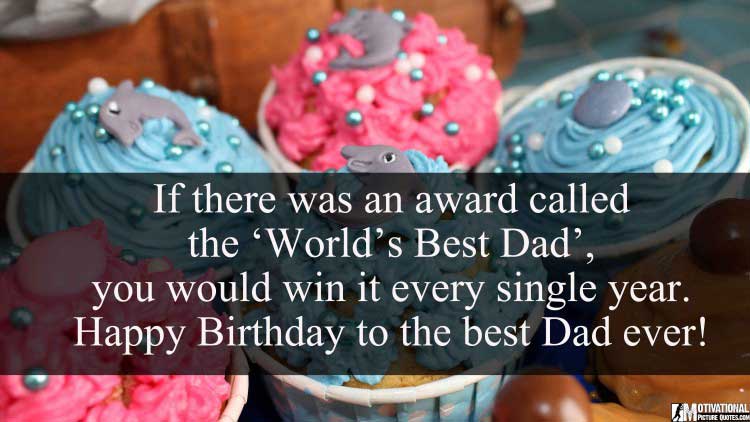 ---
It was my father who taught me to value myself. He told me that I was uncommonly beautiful and that I was the most precious thing in his life.Happy Birthday to the best Dad ever!
---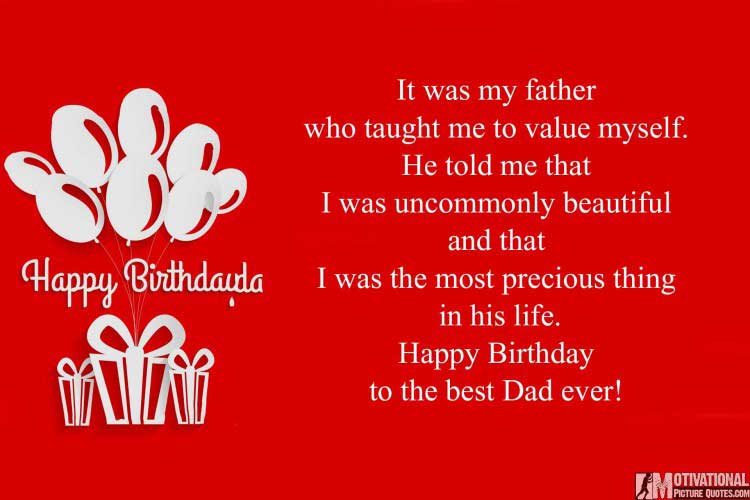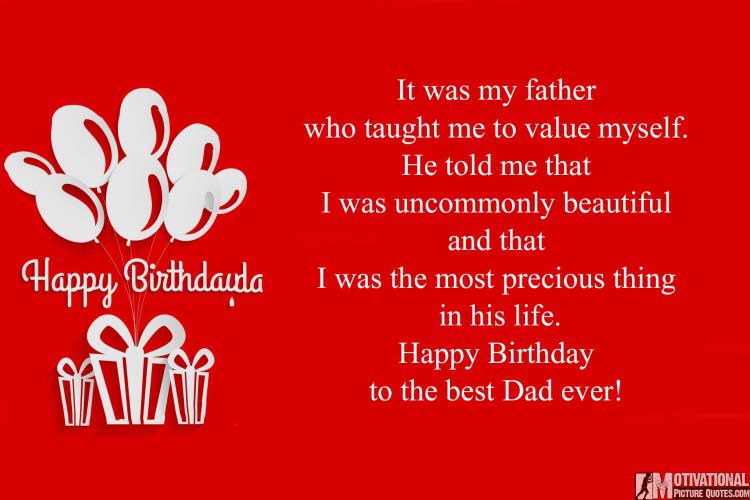 Birthday messages for brother
---
Dear brother…The memories may fade away with passing time but the love we share will only grow. Happy birthday!
---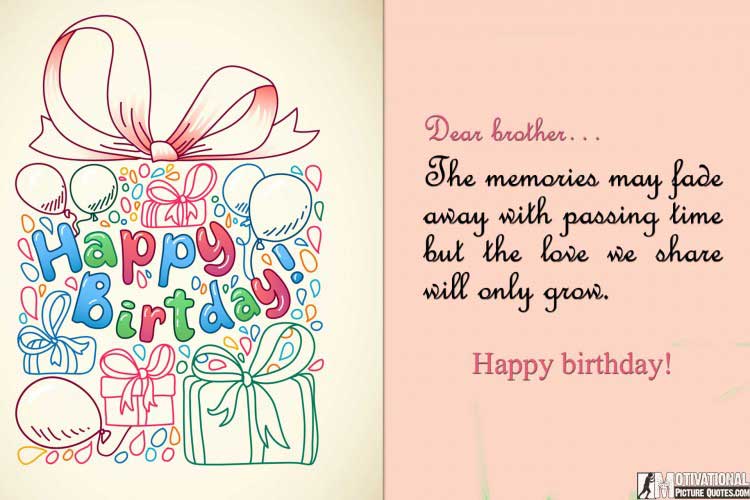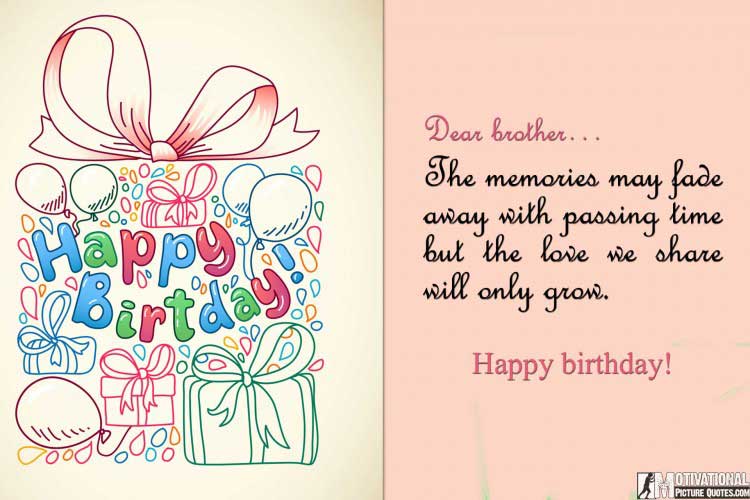 ---
On your Birthday I want to say that I'm very thankful to God for letting me have such a caring brother in my life! May you get the best of everything in life.
---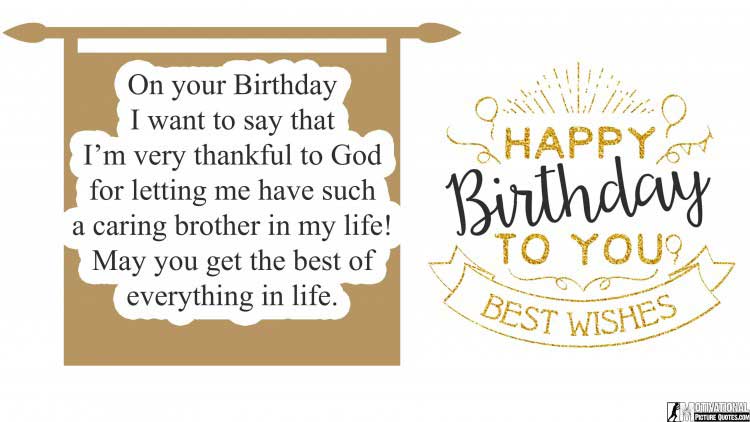 ---
Not many people are lucky enough to find a brother in their best friend, but I am. I love you, brother. Happy birthday!
---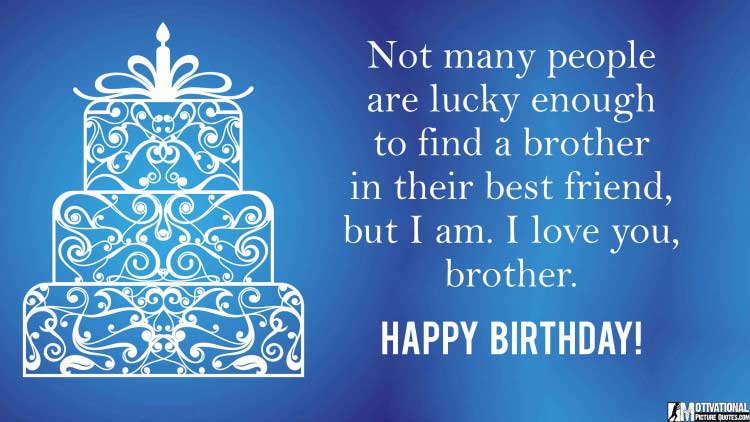 ---
I never needed a best friend, because I have always had you, brother. Happy birthday!
---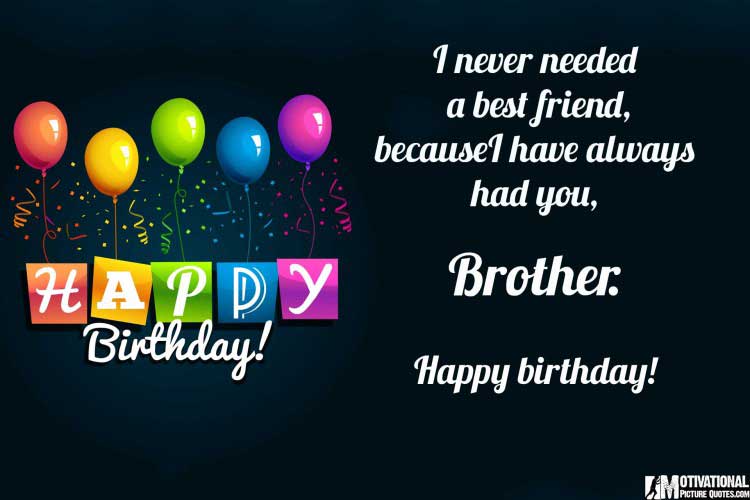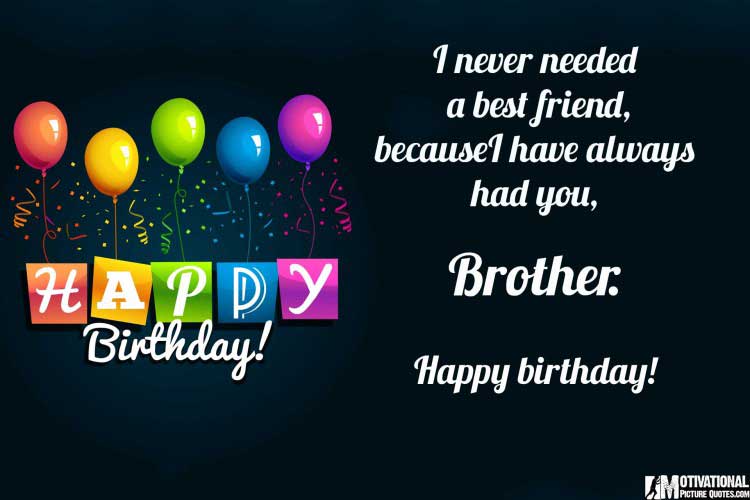 Inspirational Birthday Quotes For Sister
---
You aren't just my Best Friend. You are my sister and I love you to freaking death. I don't know what I would do without you. Happy Birthday!
---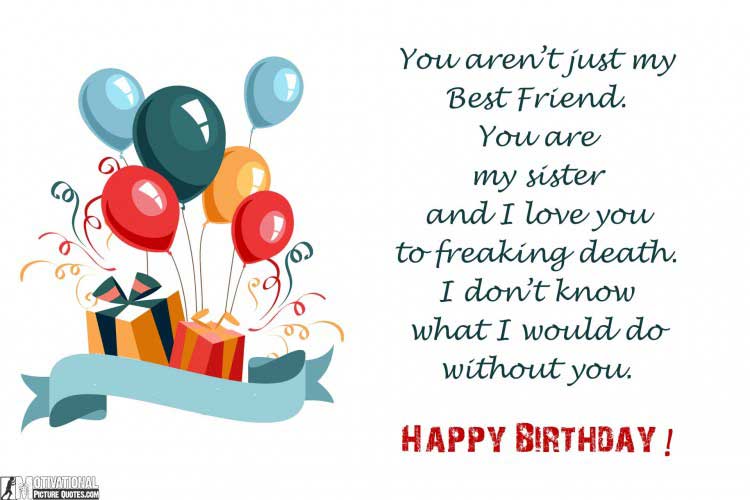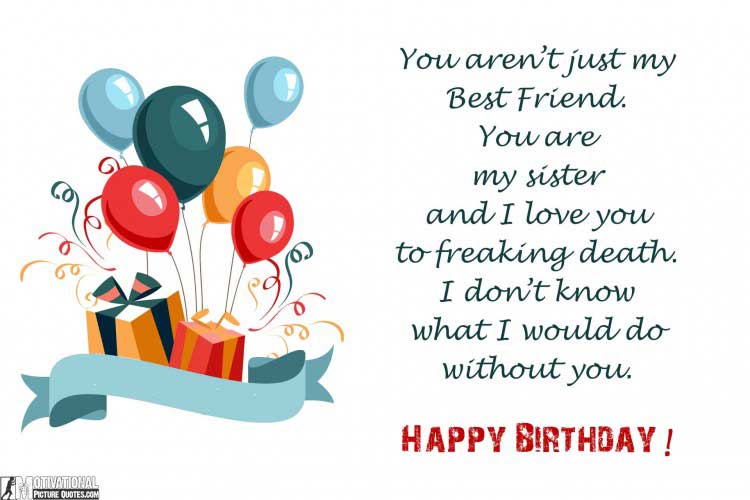 ---
I smile because you're my sister I laugh because you can't do anything about it.Happy Birthday!
---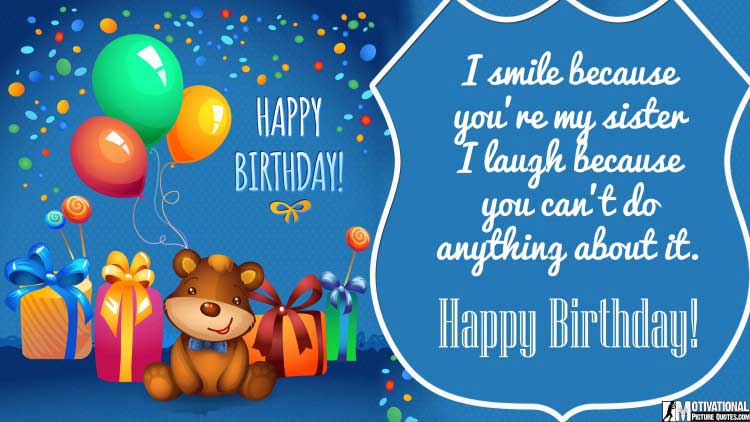 ---
Within this small interval of time you become part of my life. As my dearest friend, as my loving sister to share everything. My heart full Birthday wishes to you…With lots of love.
---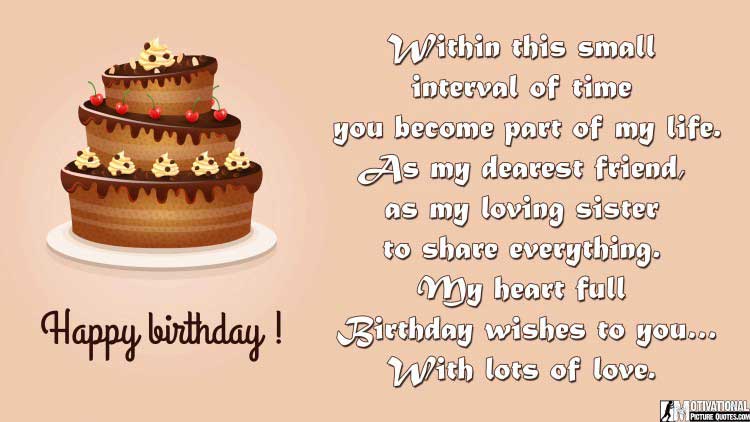 ---
Our paths may change as life goes along, but the bond between us remains ever strong… Happy Birthday!
---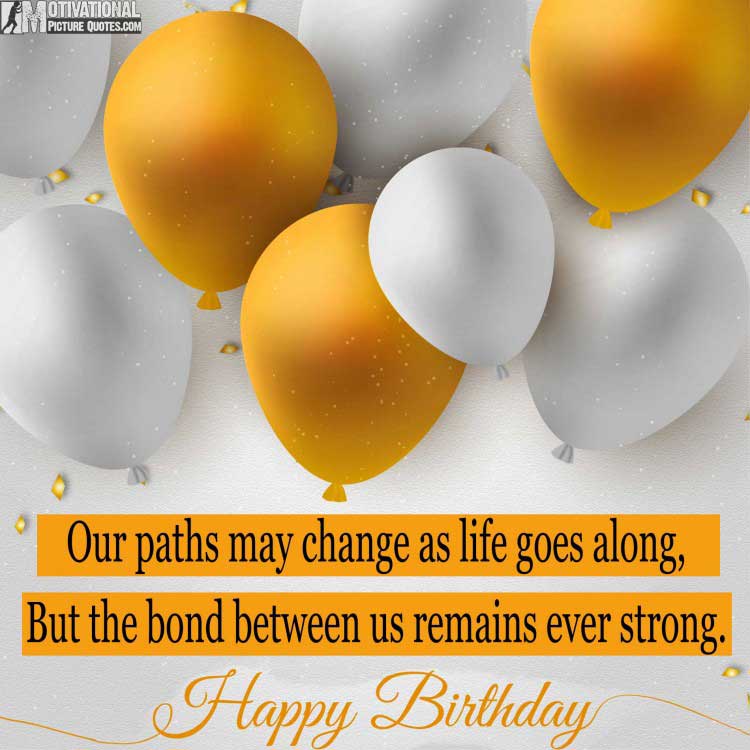 Inspirational Birthday Quotes For Friends
---
Making a Friend is good, but having a best friend like you is just something that will make your life complete, because they can understand your feelings and also the words you say. Thanks for being my best friend. Happy Birthday!
---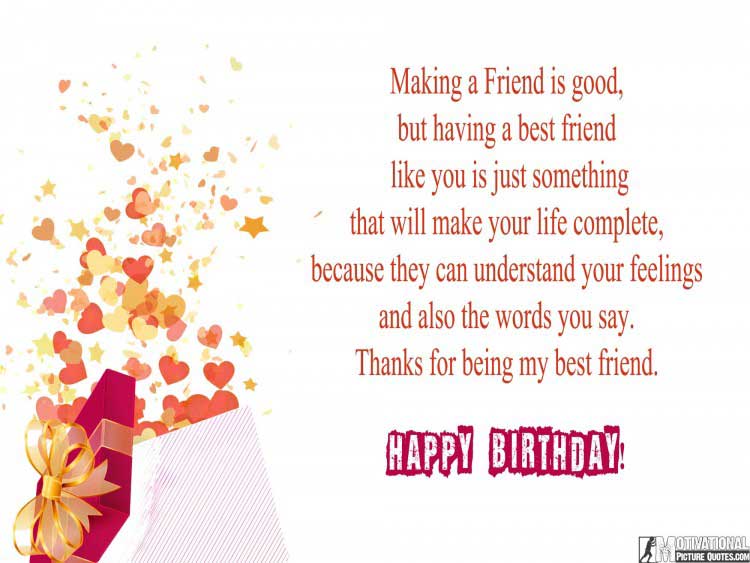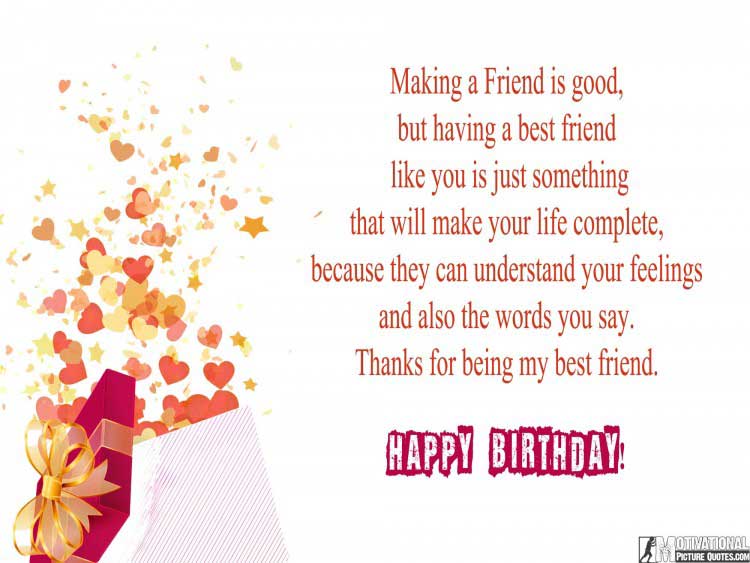 ---
Some friends touch your heart in a way you can never erase. You are one of them. Happy Birthday!
---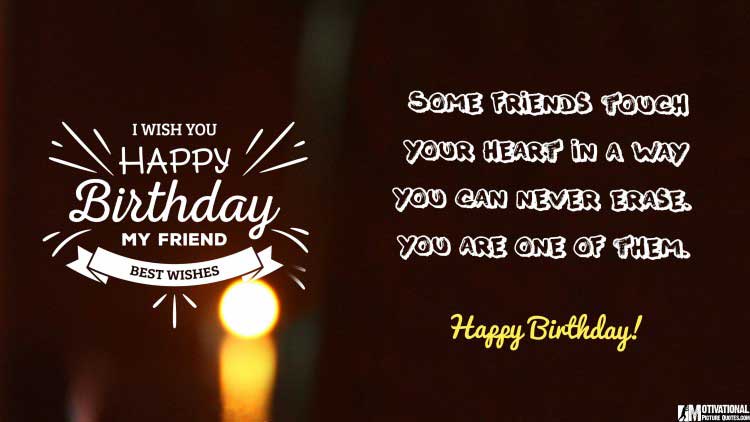 ---
You and I are more than friends, we're like a really small gang. Happy Birthday!
---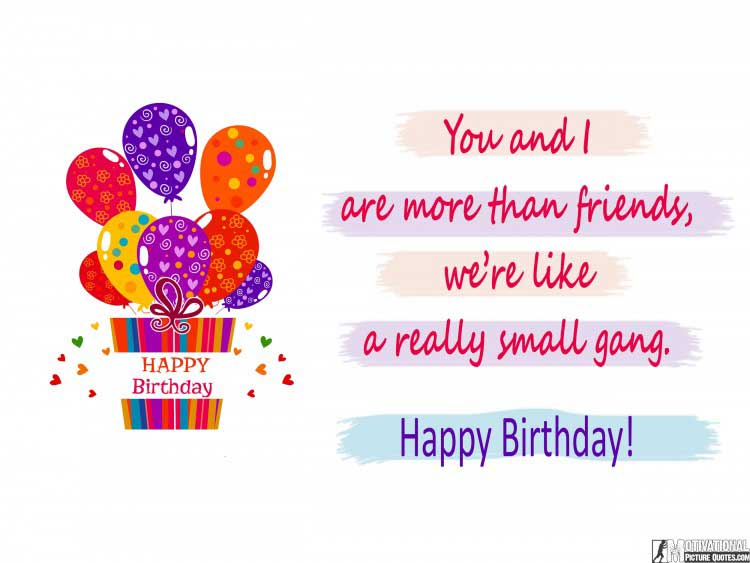 Hope you have liked these Inspirational Birthday Quotes images.