Cooking is not always a science it is also a great form of art. If you read these cooking quotes posted below, you will agree that this art will fill your life with happiness. Everybody know how to cook, but only a few people know how to balance the flavor of foods in an artistic way.
Here are some famous inspirational cooking quotes with images from famous chefs or others. Hope you will enjoy these great sayings about cooking.
Famous Cooking Quotes
---
There is no spectacle on earth more appealing than that of a beautiful woman in the act of cooking dinner for someone she loves.
-Thomas Wolfe
---
---
I can cook because my life depended on it when I lived in Thailand. Either I learned cooking, or I learned how it felt to starve. I chose cooking.
-Akshay Kumar
---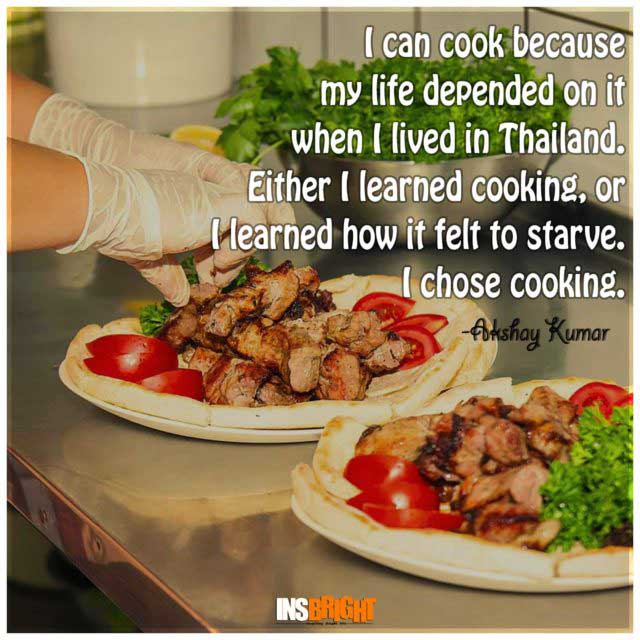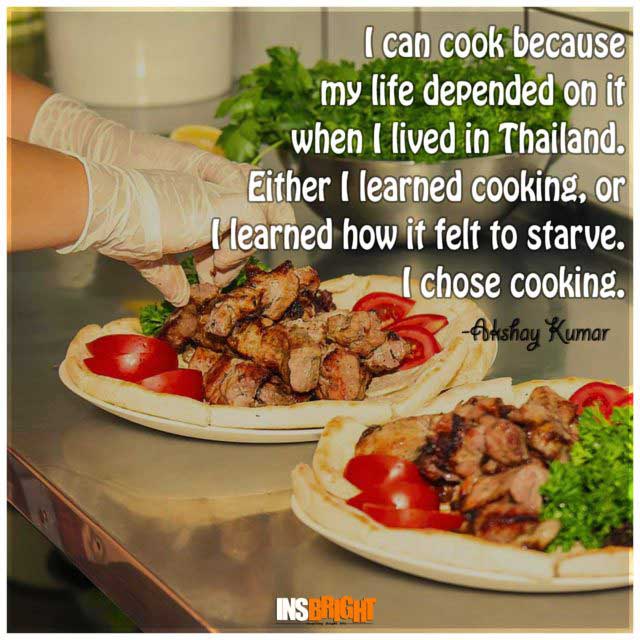 ---
I love spending time with my friends and family. The simplest things in life give me the most pleasure: cooking a good meal, enjoying my friends.
-Cindy Morgan
---
---
Good painting is like good cooking; it can be tasted, but not explained.
-Maurice de Vlaminck
---
---
Cooking is not difficult. Everyone has taste, even if they don't realize it. Even if you're not a great chef, there's nothing to stop you understanding the difference between what tastes good and what doesn't.
-Gerard Depardieu
---
---
Cooking is like snow skiing: If you don't fall at least 10 times, then you're not skiing hard enough.
-Guy Fieri
---
---
Once you understand the foundations of cooking – whatever kind you like, whether it's French or Italian or Japanese – you really don't need a cookbook anymore.
-Thomas Keller
---
---
Taste as you go. When you taste the food throughout the cooking process you can make adjustments as you go.
-Anne Burrell
---
---
Fifty thousand dollars' worth of cabinets isn't going to make you a better cook; cooking is going to make you a better cook. At the end of the day, you can slice a mushroom in about three inches of space, and you can carve a chicken in a foot and a half. So it doesn't matter how big the kitchen is.
-Tyler Florence
---
---
Whatever I'm doing, I'm in that moment and I'm doing it. The rest of the world's lost. If I'm cooking some food or making soup, I want it to be lovely. If not, what's the point of doing it?
-Sade Adu
---
---
I feel a recipe is only a theme, which an intelligent cook can play each time with a variation.
– Madam Benoit
---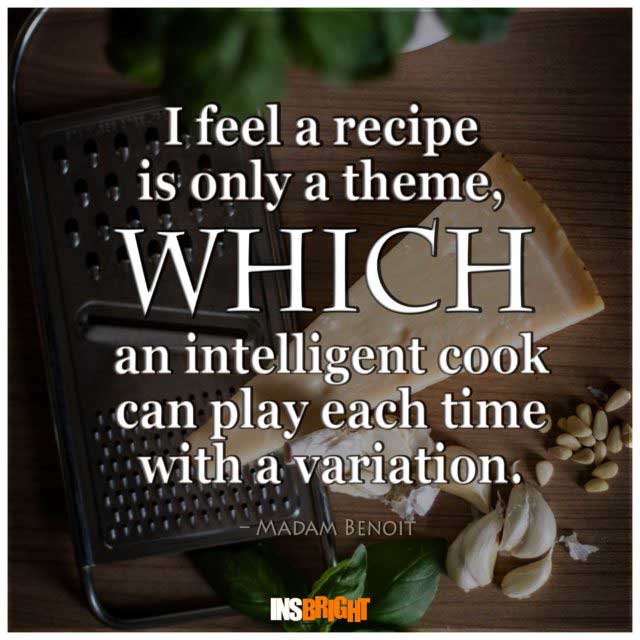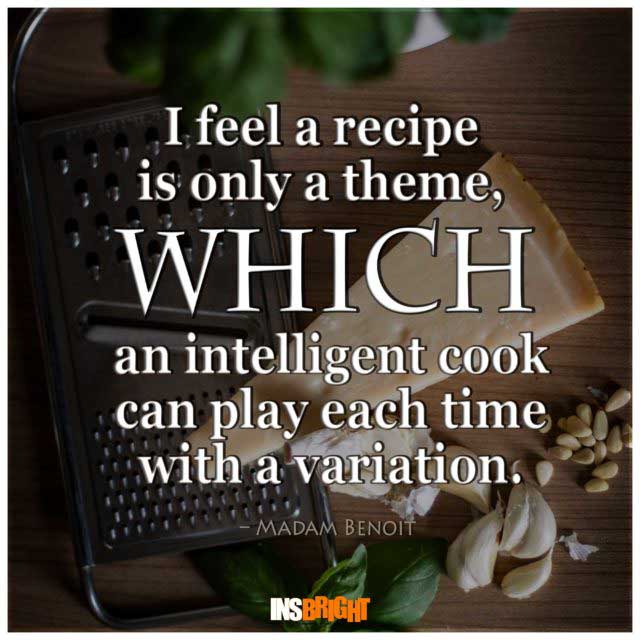 Julia child cooking quotes
---
No one is born a great cook, one learns by doing.
---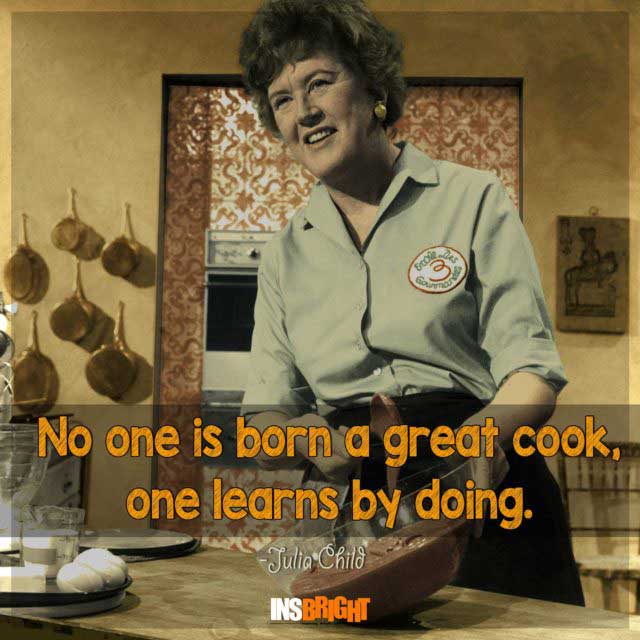 ---
In France, cooking is a serious art form and a national sport.
---
---
Find something you're passionate about and keep tremendously interested in it.
---
---
Usually, one's cooking is better than one thinks it is.
---
---
I think careful cooking is love, don't you? The loveliest thing you can cook for someone who's close to you is about as nice a valentine as you can give.
---
---
You learn to cook so that you don't have to be a slave to recipes. You get what's in season and you know what to do with it.
---
---
With enough butter, anything is good.
---
---
It's so beautifully arranged on the plate – you know someone's fingers have been all over it.
---
---
Cooking well doesn't mean cooking fancy.
---
---
You don't have to cook fancy or complicated masterpieces – just good food from fresh ingredients.
---
Famous Proverbs on Cooking
---
Love and eggs are best when they are fresh.
– Russian proverb
---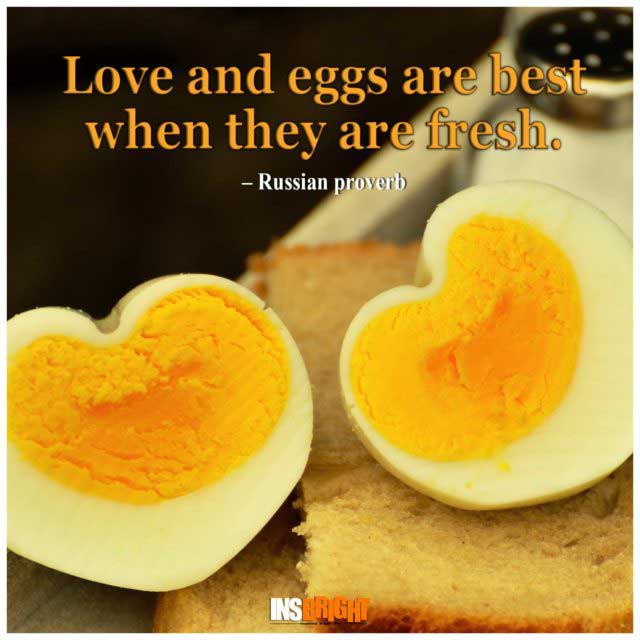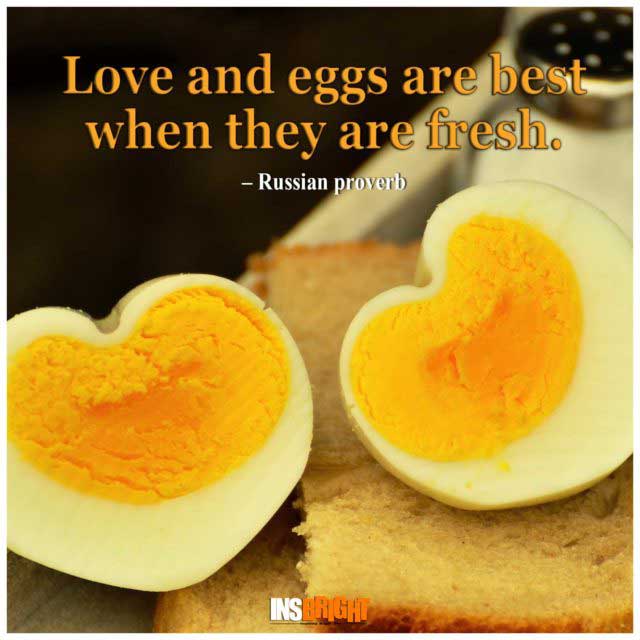 I love Cooking Quotes
---
I love cooking for myself and cooking for my family.
-Al Roker
---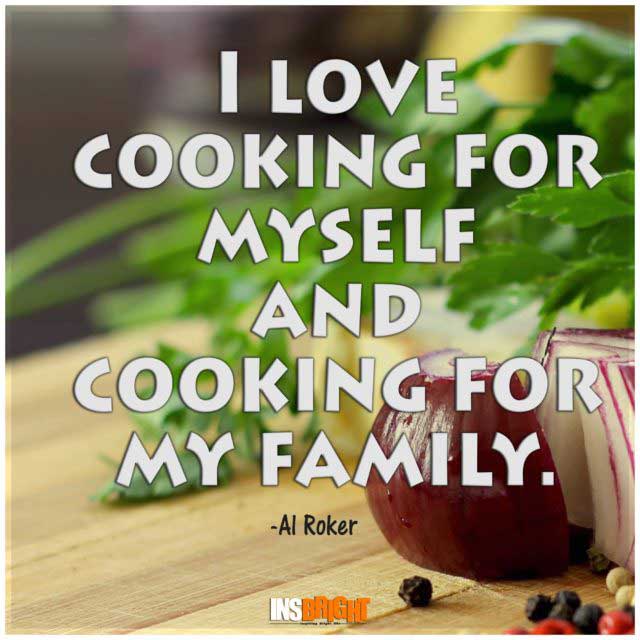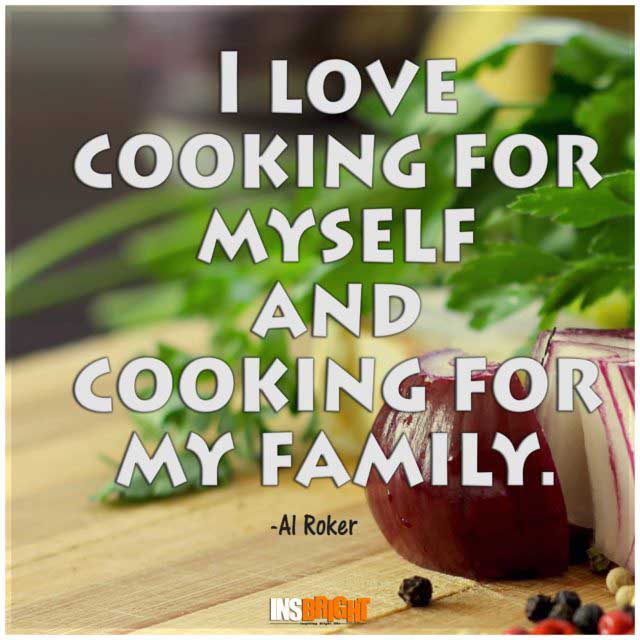 Funny Quotes About Cooking
---
The saddest thing in life is to marry a woman who looks like a cook – and isn't.
-Evan Esar
---
Have I missed any famous quotes on cooking which is your favorite? If it is so, Share that one with us here.