The hardest way to learn anything is by experience, and the easiest or at least the less challenging way is by learning from other people's experience. This concept can also be applied when you want to achieve success in either business, work or personal life.
Let us take a look at a man who faced many hurdles and setbacks before he made success and revolutionized how we do business online. You might get inspired by the life of this Chinese tycoon Jack Ma.  Alibaba Founder "Jack Ma Success Story" is truly inspiring for young entrepreneurs.
Jack Ma Achievements
He is the Executive Chairman and founder of Alibaba Group and is among the top Chinese entrepreneurs.
The Chinese internet shopping market was valued at over 150 billion USD in the third quarter of 2015. Only ten years ago, in early 1995 Jack MA was in the US, and did an internet search for the word "beer", he realized that there were no results from his home country of China. In just over ten years he has helped the China become one of the top countries when it comes to online shopping.
Jack Ma's Company Alibaba had the biggest Initial public offer (IPO) in history when it went public. With over $150 billion raised in the filing it officially made Jack MA the richest man in China with a value of $25 billion.

Who is this man is known as Jack MA, and how did he come to achieve such great success?
The Young Jack Ma
He was born Ma Yun in 1964 in the Chinese region of Hangzhou. 1964 was a tumultuous time in Chinese history, the china's Cultural Revolution was well underway. The young Ma found himself on the wrong side of Mao's communist party that was leading the revolution as his grandparents were members of the Chinese Nationalist Party; which opposed Mao's party.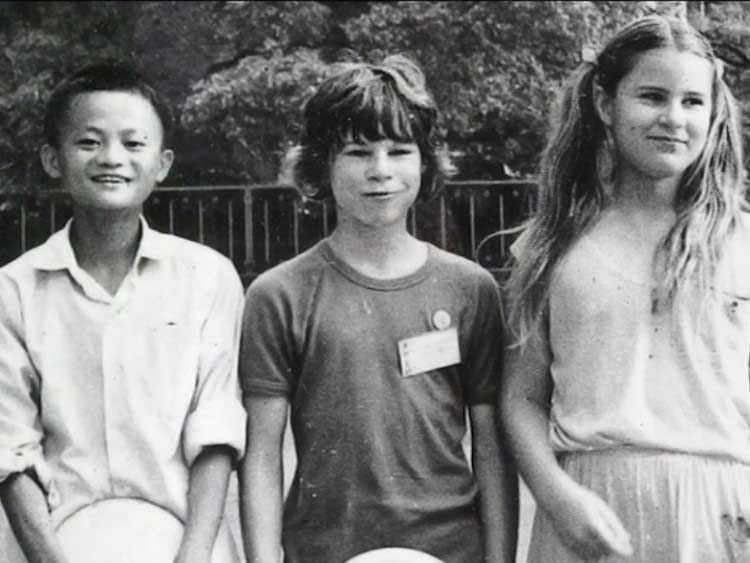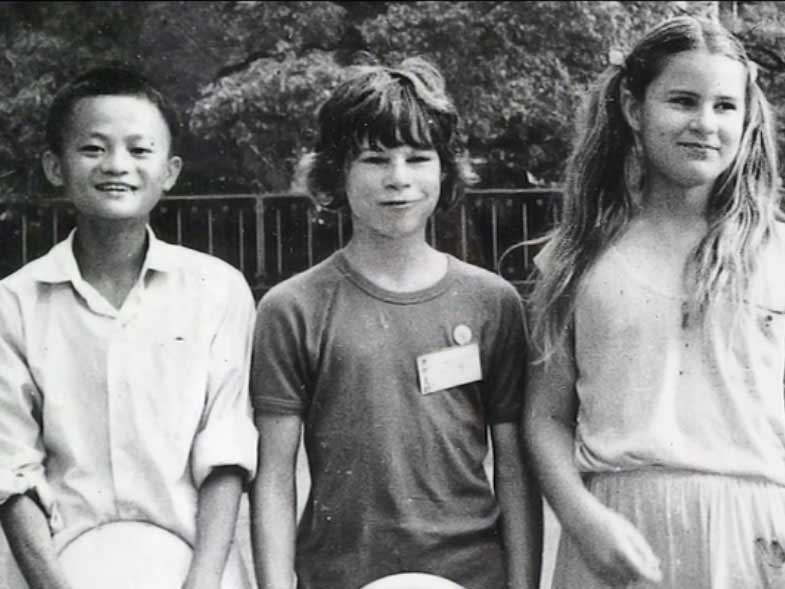 When you fail to Try again!
His education was not all smooth sailing either. Ma failed in his primary school examinations two times before he got it right. Continuing to middle school, he failed the graduating exams three times before going through. 
This was not the end of his failures in the education system; after high school when applying for universities, he flopped the entrance exams three times. He wanted to join the university as he even applied to Harvard University and got rejected all of ten times! Eventually, he joined Hangzhou Normal University where he graduated with a bachelor in English.
After University, it was time to look for a job. When the American fast food company came to China Jack Ma and 23 other people applied for a post there. All of them were accepted apart from Ma. In another instance Ma and four other men applied for a job in the police force; the only ma was not hired.
At an early age, Ma decided he wanted to learn English. The only English speaking people he could get were the tourists staying at a nearby hotel. Every morning he would ride his bicycle to the hotel and talk to the foreigners giving free tours as he practiced his oral English.
Through these tours, Ma developed pen pal relationships with some of the tourists. This gave him knowledge about the outside world. He learned to ask questions and not believe or disbelieve everything he was told; something he applies to this day.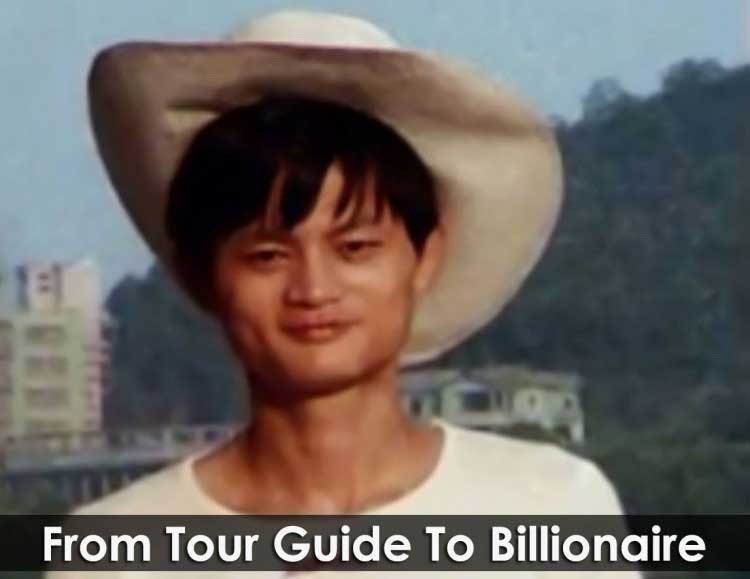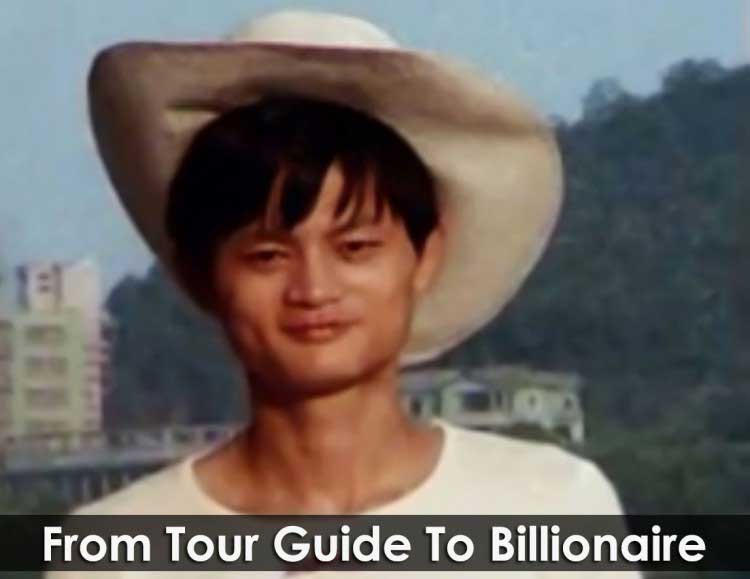 Creating an Empire, One Step At a Time
After graduating Ma could not find stable employment. He taught at a local university and opened a translation service business. He visited the US in 1995 as a translator and was introduced to the internet.
This was when he did a "beer" internet search and could not find any beer from China on the World Wide Web. How could a country of over a billion people have no presence on the internet? He immediately saw the potential the internet had, and how it could help develop business interactions in china and the world.
Ma and his friends decided to build a site about china and the products that it offers. They called the place "China page." Ma's eyes were opened when after launching the site he began to get emails from people around the world. "China page" fate was sealed when Ma looking for better funding joined with a government entity giving it majority control.
This was a mistake as the unmoving bureaucracy hijacked many of his visions and frustrated him greatly. This eventually led to Ma's departure. He developed his philosophy of never working with the government again from then on.
In the second half of the 90's Ma got a job in the ministry of foreign trade and economic cooperation. While he was there for only a short time, he built connections with a man who would later come to impact his life; Yahoo was founding member Jerry Yang. Jerry got Yahoo to invest 1 Billion dollars in Alibaba in 2005.
The Birth of Alibaba
In 1999 Ma decided to pursue his dream of selling Chinese products on the internet to a much bigger market. This idea had been criticized and repeatedly rejected when he was in the government. Now with renewed vigor after leaving his government job, Ma gave it one more shot. He got together 18 people (including his wife) and pitched them his idea of an internet based company to be known as Alibaba.
Like all start-ups Alibaba faced the dilemma of getting funding. Ma tried his luck at Silicon Valley in the United States; his proposal was deemed to be unprofitable by many of the companies he approached. After many trials and rejections, he succeeded in getting funding from Softbank and Goldman Sachs, who invested $25 million in Alibaba.
Alibaba still had not turned up a profit by 2003 and Ma had to get creative. He launched "Taobao.com" an online shopping and auction site. eBay already had a big piece of the auction market in China and Taobao committed itself to charge zero commission on any purchase made on the site.
With no profits, this zero commission policy put Alibaba under a lot of financial pressure. Ma and his colleagues began offering other value added services like pages to online merchants for small prices. In less than four years Alibaba had pushed eBay out of the Chinese market. Yahoo invested $1 billion dollars for a 40% stake in the company in 2014. This helped catapult the company into the international market.
Alibaba Today
The company is among the world's leading platforms for online retailing with a presence in hundreds of countries. By acquiring small technology-related companies, Alibaba Holding group is turning into a massive conglomerate.
Inspiring Moments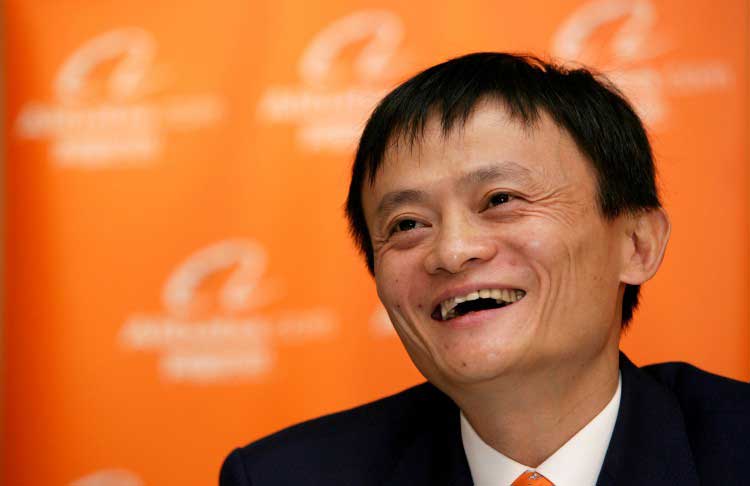 Jack Ma has proved that failure is an only failure when one gives up. If you never give up, your failure will only act as a learning experience or a chance to better yourself. His struggles in the academic realm are a clear indication that the human will can overcome any hurdles. In life it is important to stick it out, never to give up.

If Jack Ma had not learned English and made friends with the tourists who came to his local region, he would never have been able to travel to the United States later in life. It is paramount that we make use of the opportunities that life avails us as we don't know what the future holds.

Jack Ma dream of helping the small Chinese companies get a footprint on the internet was noble and unselfish. It is a great inspiration for future businesses that have no vision of helping their communities. It is not all about the money sometimes.

Giving up is the biggest failure in life -Jack Ma.
Hope you have loved this post; inspirational jack ma success story.