What are the necessary ingredients to success? Wit? Talent? Courage? There's also another, more important one that's pretty much the difference between someone who merely gets by and someone who succeeds in life. We are talking about determination.
---
Read: Picture Quotes about perseverance
---
To some extent, writers, artists, singers, presidents and good workers are born, as certain qualities and skills come naturally to some than to others. However, "ability" only decides the lower limit to your achievement. A determination is what drives you, and makes you reach your full potential. Thus, determination to succeed may make someone who is weak at something average at it, and then possibly better. The determination also makes someone who is already strong at something even better at it. It helps you turn your potential into actuality, and gives you the fuel to strive beyond it. Still not convinced?
---
Read Also: Picture Quotes about persistence
---
Here's a story about a Determined boy:
This boy was born into a low-income family. His mother sold idlis on the pavement. She wanted her son to grow up as an educated person. The boy was determined to fulfill his mom's wish. With true grit and determination, he made sure his socioeconomic status wasn't an obstacle, and he studied hard. He got into BITS Pilani and then IIM. Now, he could've easily been absorbed into an MNC to earn a lot of money and live a comfortable life. However, this boy wasn't one to take the easy way out. He was determined, right from the beginning, to make a difference. He took up an entrepreneurial role. He founded a food business that is doing very well, and employing and serving many people.
This boy is none other than Sarath Babu, owner, and CEO of Food King.
A determination is what separated him from many other boys, who might've had a similar story but a different ending. It's an example of how willpower can transform a less than promising beginning into a fantastic finish.
Have a goal, but make sure it's your goal and not someone else's. If it's something you want, nothing should stop you from achieving it! Make no excuses and take full responsibility for it. Visualize yourself making it, read inspirational stories about people who did achieve a similar goal (such as the above story!) and analyze what they did to achieve it. You may even put up pictures of these people, and quotes, on your wall to periodically remind you and get you in the zone of achieving your wish and goal.
Here are some determination quotes images for you all.
Famous Determination Quotes Images
Do you have a goal in mind? Below are some Quotes On Determination, to get you inspired to achieve it.
Be A Winner
---
Winners are ordinary people with extraordinary determination.
---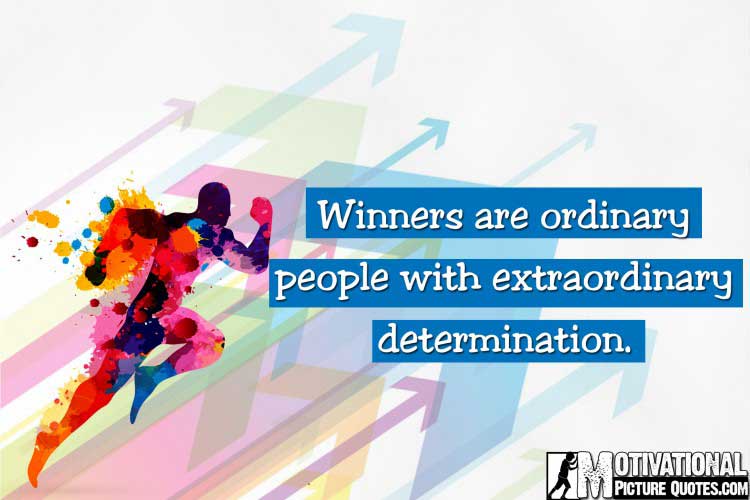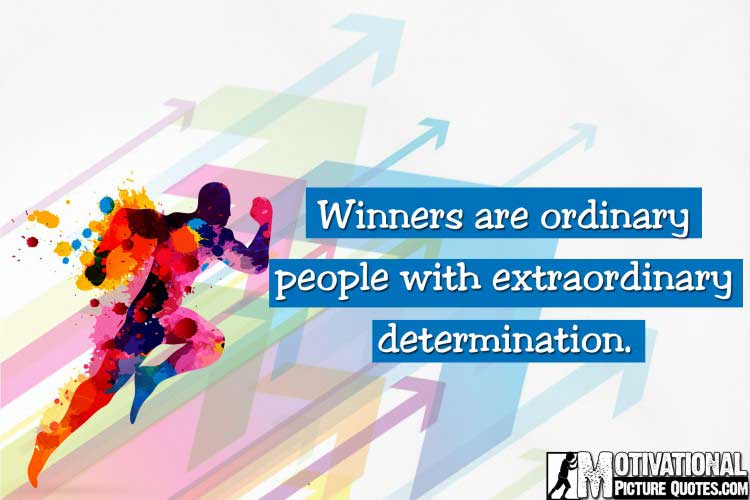 Make Your Dream True
---
"A dream doesn't become reality through magic; it takes sweat, determination, and hard work."
-Colin Powell
---
Build The Bridge With Determination
---
"The difference between the impossible and the possible lies in a man's determination."
-Tommy Lasorda
---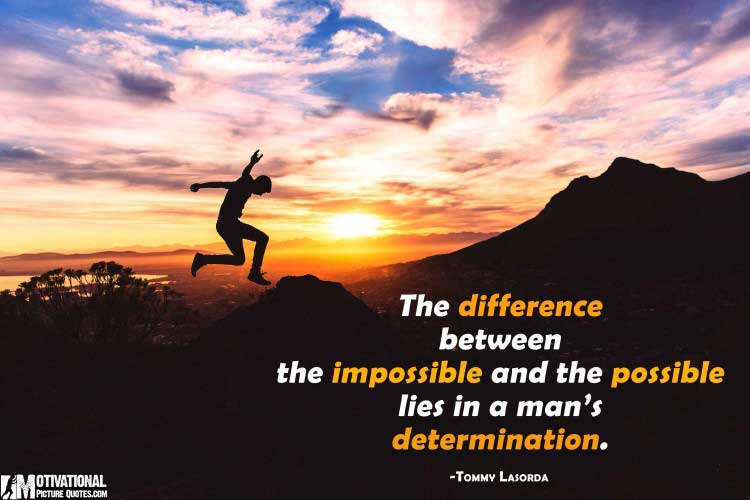 Real Power of A Human Being
---
"I have both English bulldog determination and Bengal tiger strength."
-Bikram Choudhury
---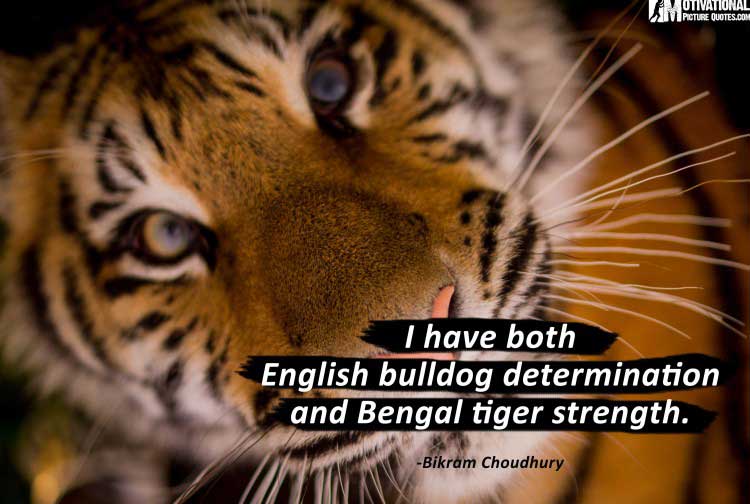 Achieve Victory
---
" Victory is the child of preparation and determination."
-Sean Hampton
---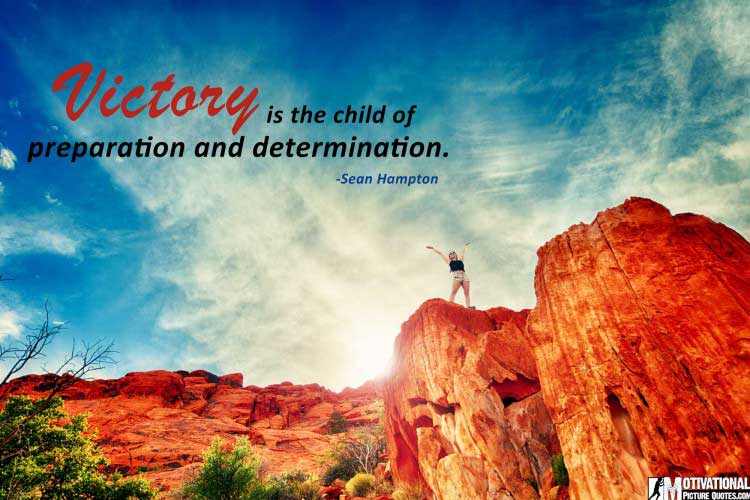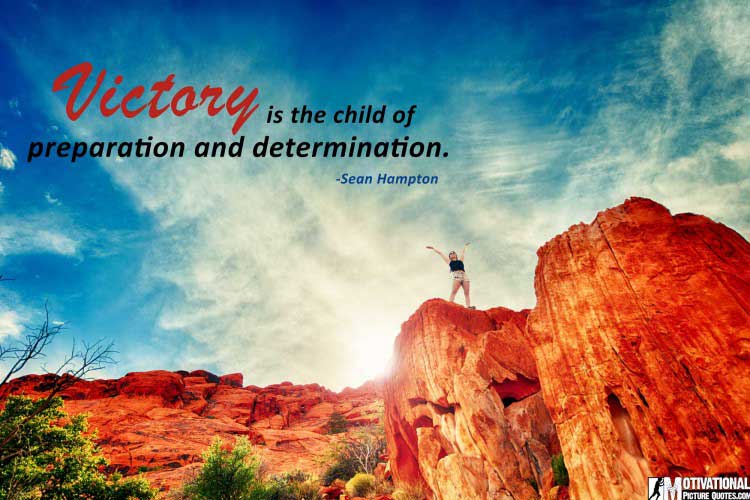 Satisfy Your Soul
---
Wake up with determination. Go to bed with satisfaction.
---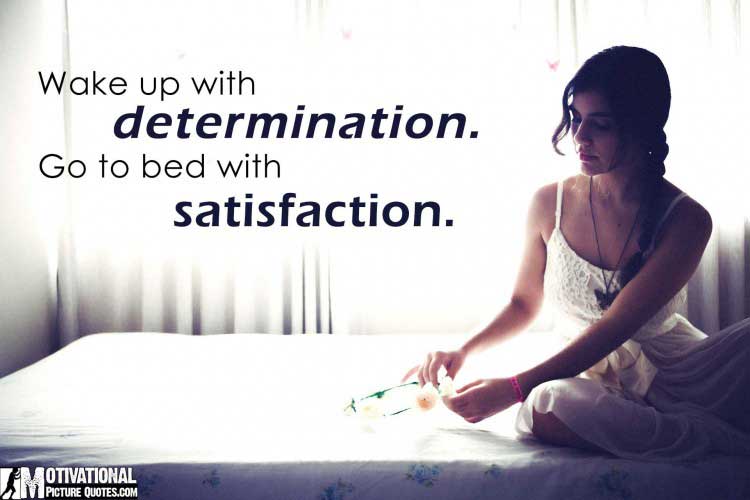 Be Strong In Your Will
---
"Failure will never overtake me if my determination to succeed is strong enough."
– Og Mandino
---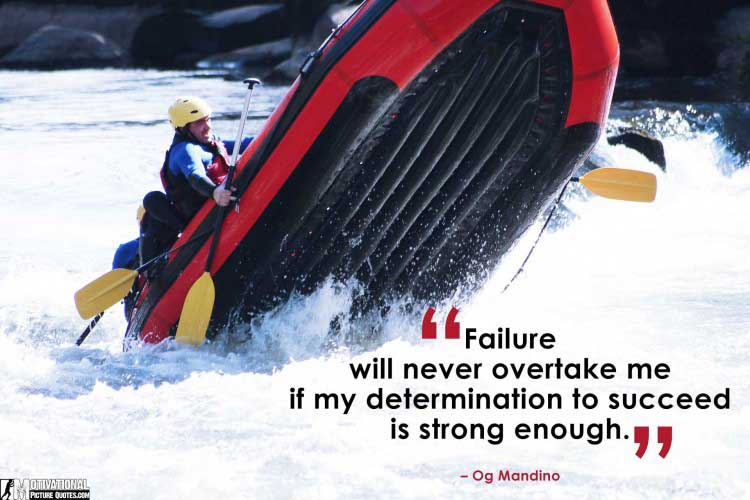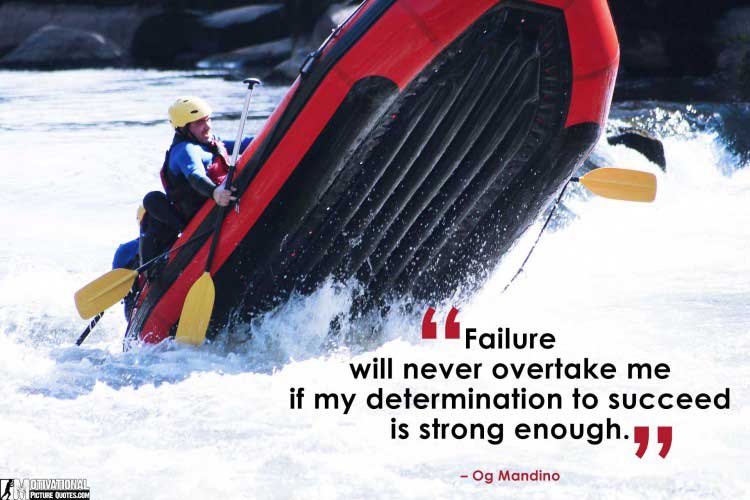 The secret of Success
---
"Some succeed because they are destined to, but most succeed because they are determined to."
― Henry van Dyke
---
Be Obsessed
---
"Determination becomes an obsession and then it becomes all that matters."
-Jeremy Irvine
---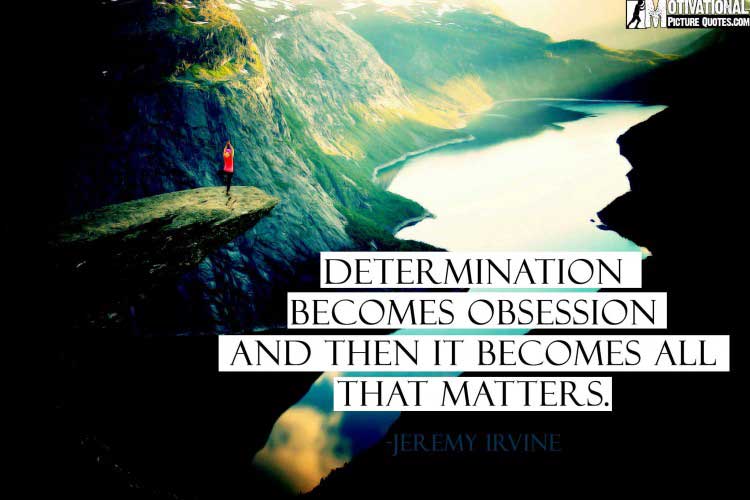 Bring Out The Rhythm
---
"Determination is kind of like rhythm: you can't teach it."
-Jaime Pressly
---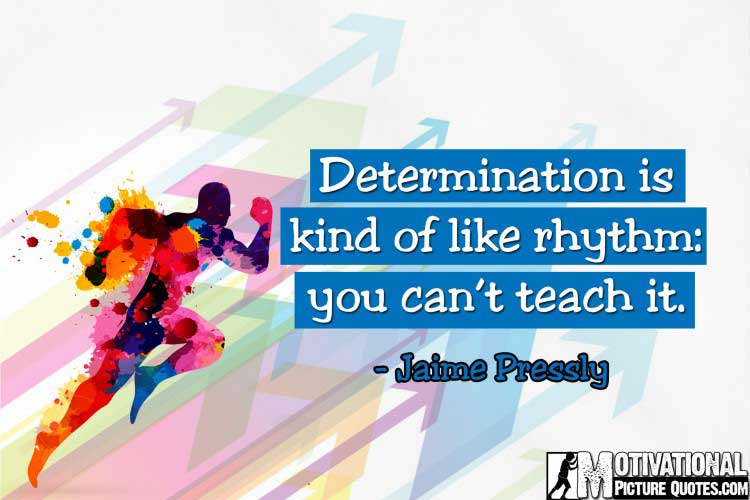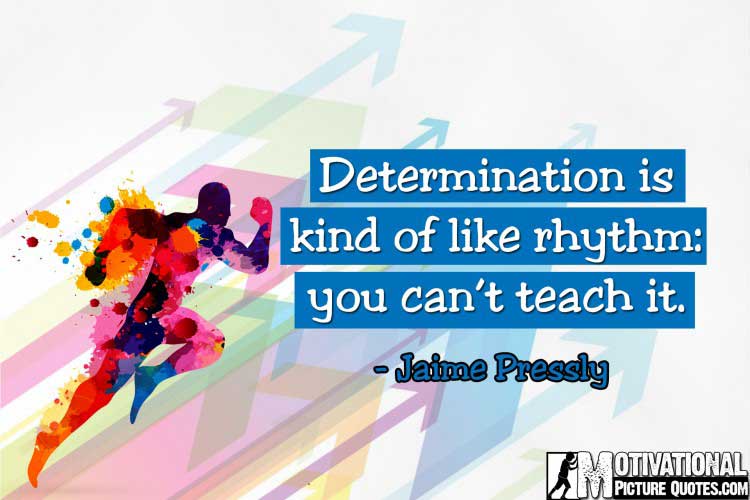 Nothing Is Impossible
---
They say love will find a way. I know determination will."
-Ronnie Milsap
---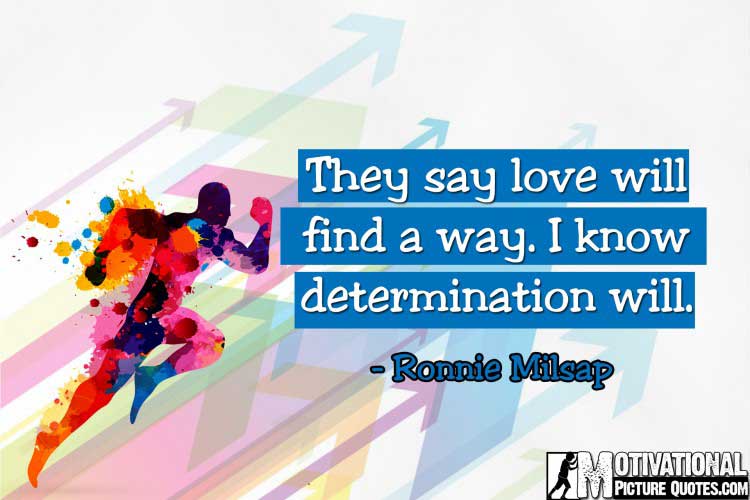 Desire Strongly
---
"A failure establishes only this, that our determination to succeed was not strong enough."
-John Christian Bovee
---
Be Truly Wise
---
" The truest wisdom is a resolute determination."
-Napoleon Bonaparte
---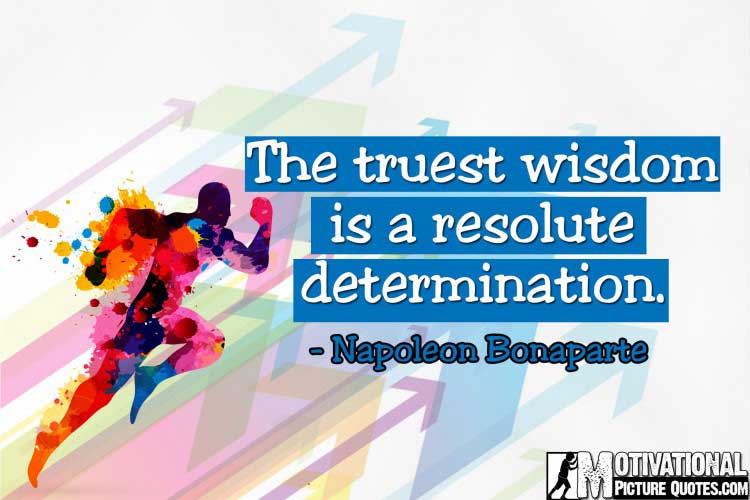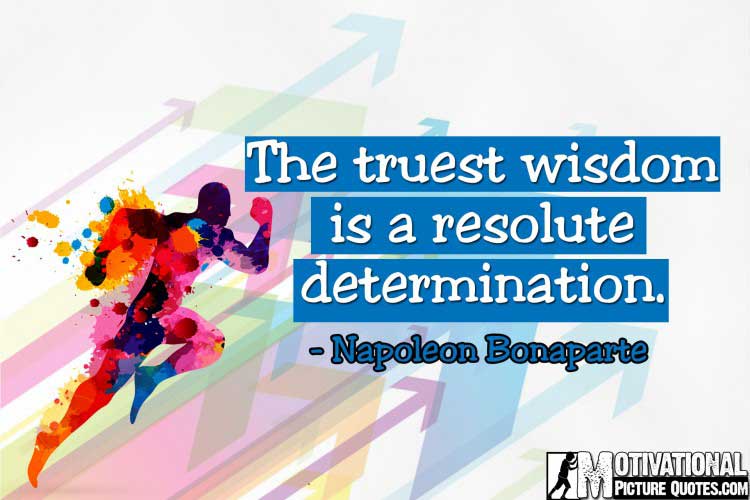 ---
The only good luck many great men ever had was being born with the ability and determination to overcome bad luck.
---
We must remember that one determined person can make a significant difference, and that a small group of determined people can change the course of history.
-Sonia Johnson
---
---
When nothing seems to help, I go and look at a stone-cutter hammering away at his rock perhaps a hundred times without as much as a crack showing in it. Yet at the hundred and first blow it will split in two, and I know it was not that blow that did it – but all that had gone before.
-Jacob Riis
---
---
I learned that if you want to make it bad enough, no matter how bad it is, you can make it.
-Gale Sayers
---
---
I ran and ran and ran every day, and I acquired this sense of determination, this sense of spirit that I would never, never give up, no matter what else happened.
-Wilma Rudolph
---
---
Do not underestimate the determination of a quiet man.
-Iain Duncan Smith
---
---
The price of success is hard work, dedication to the job at hand, and the determination that whether we win or lose, we have applied the best of ourselves to the task at hand.
-Vince Lombardi
---
Some More Inspirational Quotes On Determination
Here are some more quotes about determination without pictures.
---
Courage and perseverance have a magical talisman before which difficulties disappear and obstacles vanish into air. -John Quincy Adams
Never underestimate the determination of a kid who is time-rich and cash poor. ― Cory Doctorow
You've got to get up every morning with determination if you're going to go to bed with satisfaction. -George Lorimer
What this power is I cannot say; all I know is that it exists, and it becomes available only when a man is in that state of mind in which he knows exactly what he wants and is fully determined not to quit until he finds it. -Alexander Graham Bell
Self-determination is fine but needs to be tempered with self-control. -Anonymous
---
Determination alone is not enough without the right way of working. Set daily achievable sub-goals and work smart! Take regular breaks and reward yourself for achieving midway targets–it is important to breathe- but work at a steady pace, no matter what comes in the way. You'll be surprised at where you find yourself in a couple of months.
My favorite one is –"Some succeed because they are destined to, but most succeed because they are determined to by Henry Van Dyke" Let me Know which one is your favorite?