Students, especially in their twilight years at educational institutions, think of nothing but the career path that lies ahead of them. The choices that lie ahead of them are overwhelming. Most of them require career advice. It is important for students to note that career success is not an overnight achievement, but rather, an uphill task that is taken one step at a time.
Career planning is an important initial step to be taken before one embarks on a journey to career success. The mind has to be mapped to what will be expected along the way. The student has to be prepared for success and failure along the way. Some will give up. Some will soldier on. Some will make it to the finish line. Only a small fraction will make it to the top. Career success is not a privilege that is meant to be enjoyed by all students, but by those who have made great career choices and are ready for career development.
Sometimes, when a person is starting a new career, it's like being thrown into the deep end. It's okay to feel this way, but something has to be done to make them feel positive and ready to tackle career change or starting a new one. That's where career quotes come into play. They motivate a person; they give them hope and the strength to go on. Success, just like many adventures in life, is not about getting to the finish line, but about how you get there and how much you are prepared to work before you get there.
Some people quit before they even begin their career journey. People eagerly wait for opportunities to present themselves, but this rarely happens. You create your opportunities. Instead of building castles in the air, one has to gather bricks and mortar to build a real and physical castle that they can live in. As someone who is geared and determined to succeed, do not be afraid of failing, but rather, be afraid of not trying. Failing to try is the greatest pitfall of many people. If you do not try, you can never achieve anything.
---
"It's not what you achieve, it's what you overcome. That's what defines your career."
—Carlton Fisk
---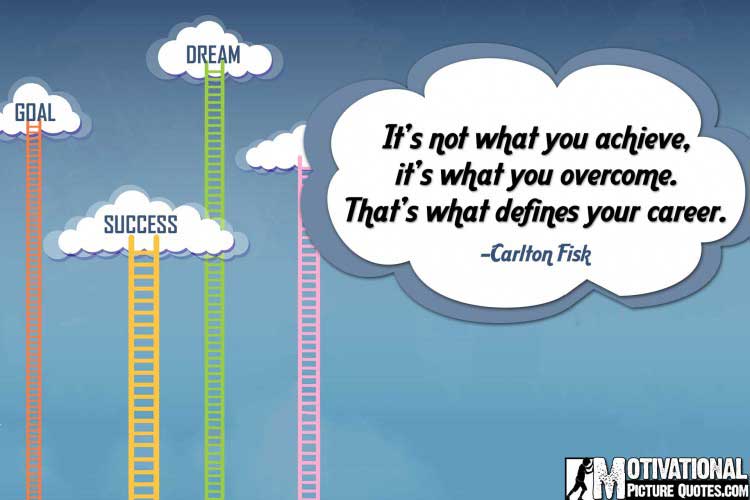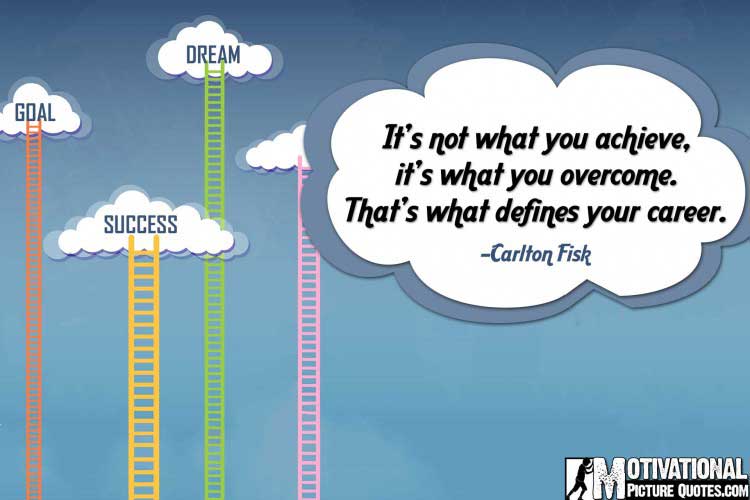 ---
"There are no shortcuts to any place worth going."
– Beverly Sills
---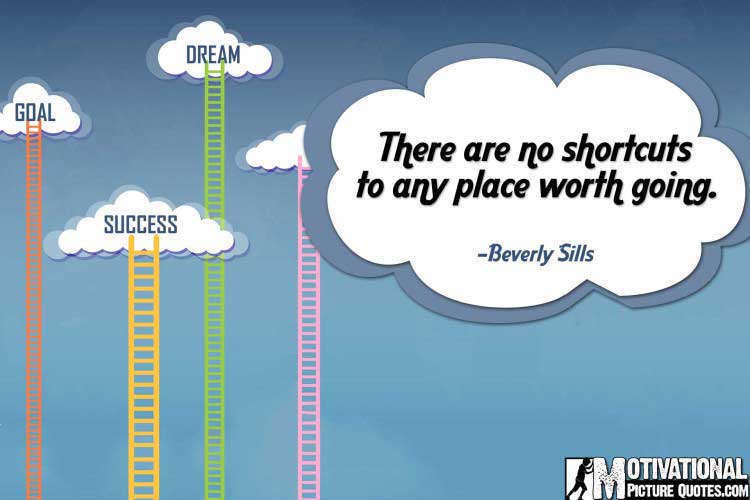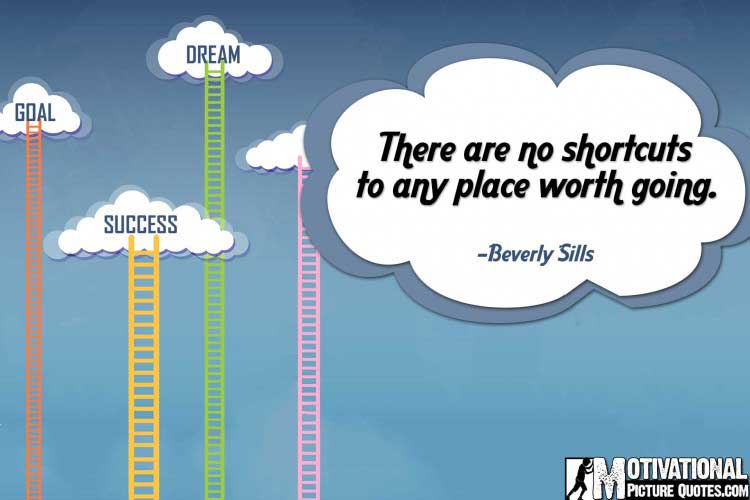 ---
The most common way people give up their power is by thinking they don't have any.
-Alice Walker
---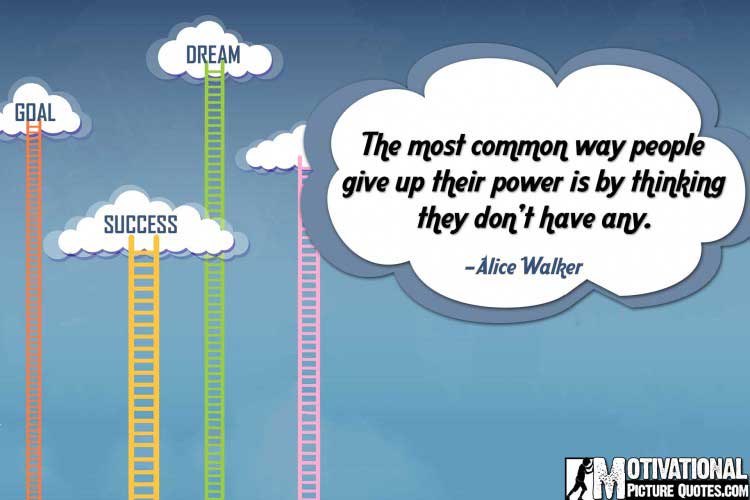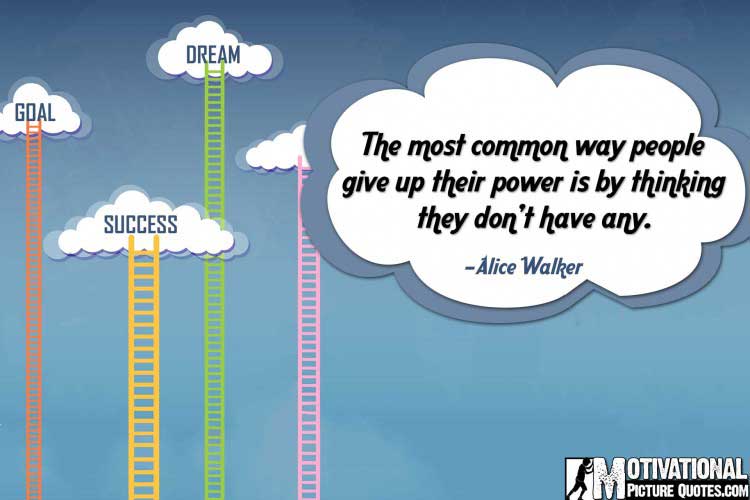 ---
Opportunities don't happen, you create them.
-Chris Grosser
---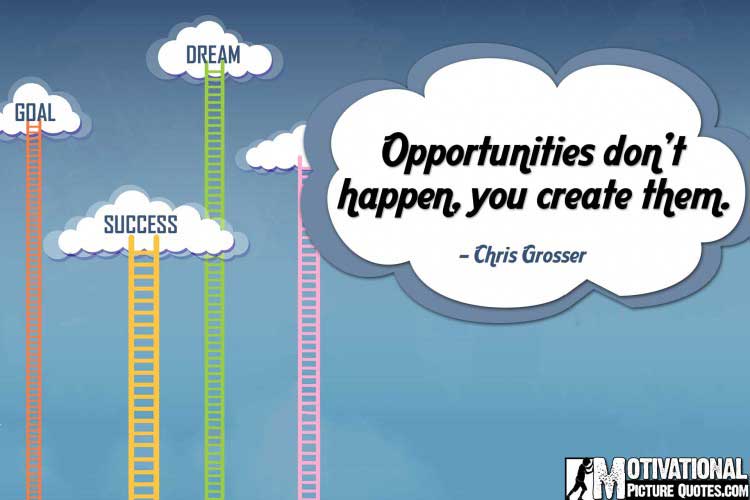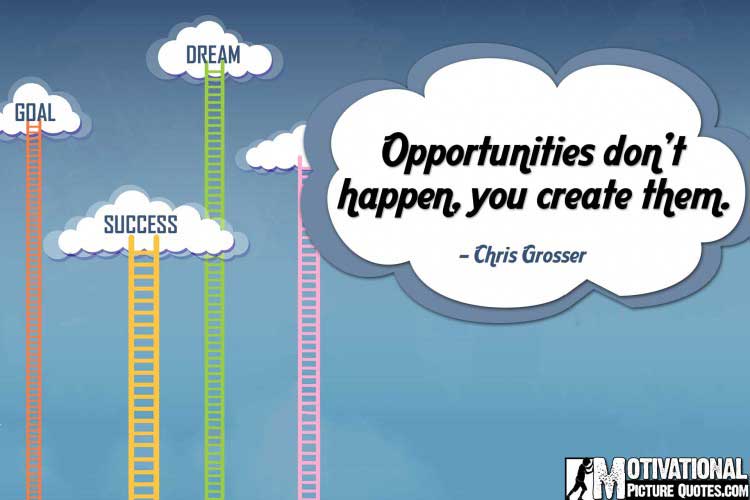 ---
If it scares you, it might be a good thing to try.
-Seth Godin
---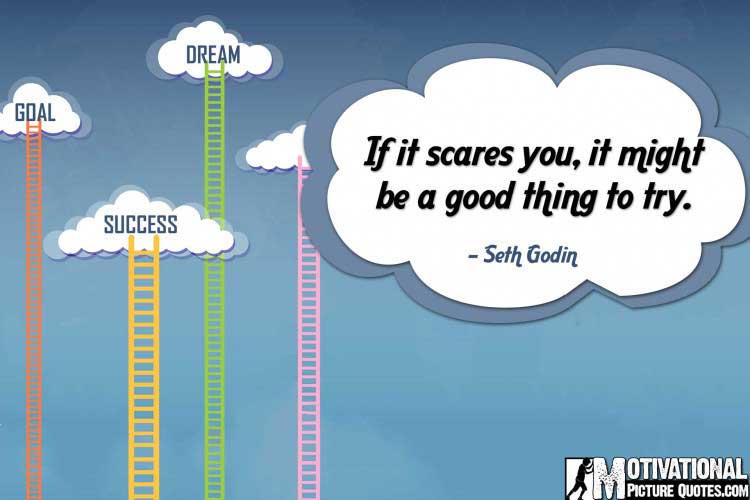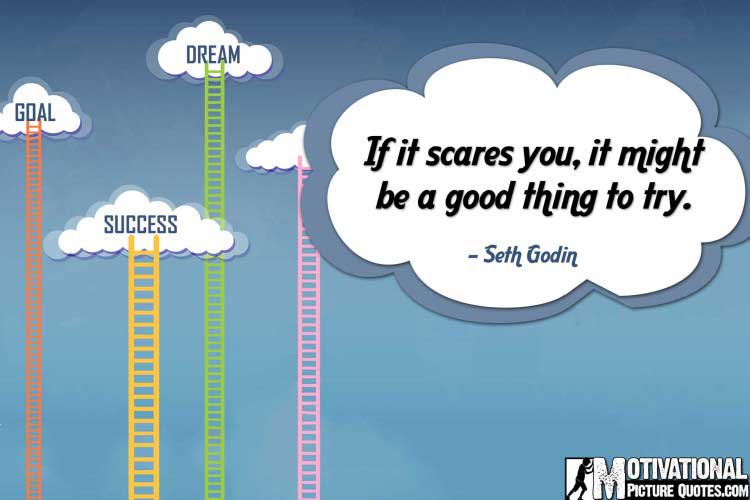 ---
"Talent means nothing, while experience, acquired in humility and with hard work, means everything."
– Patrick Suskind
---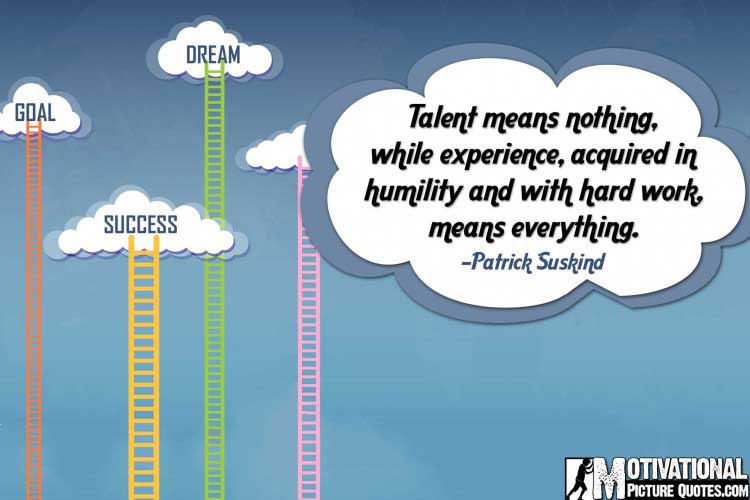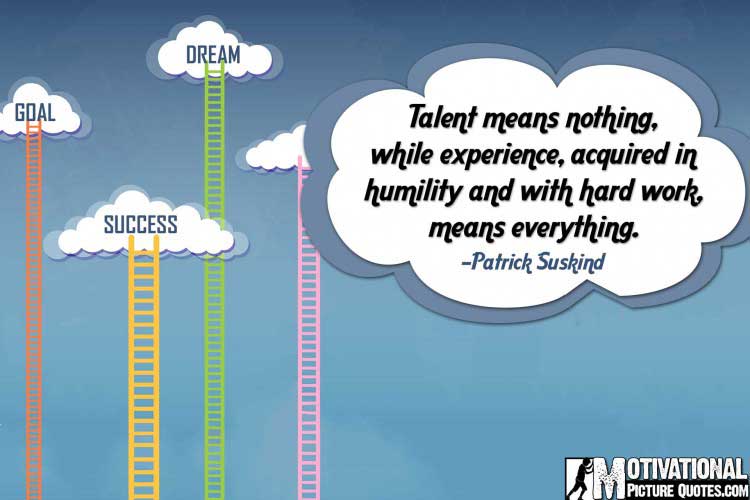 ---
"Communication – the human connection – is the key to personal and career success."
-Paul J. Meyer
---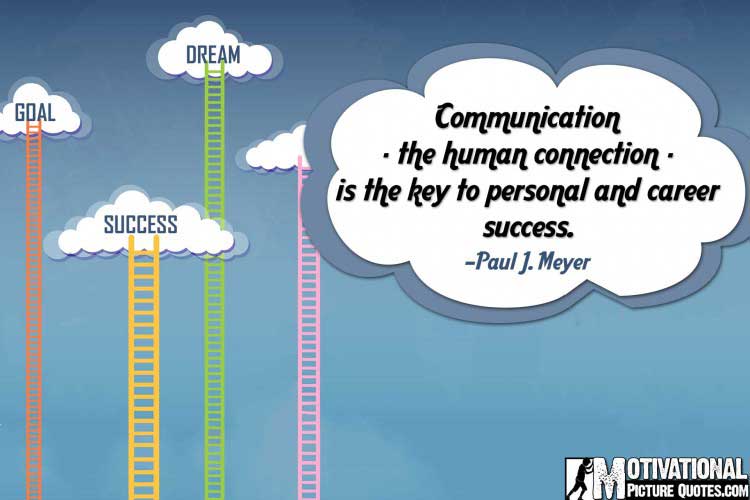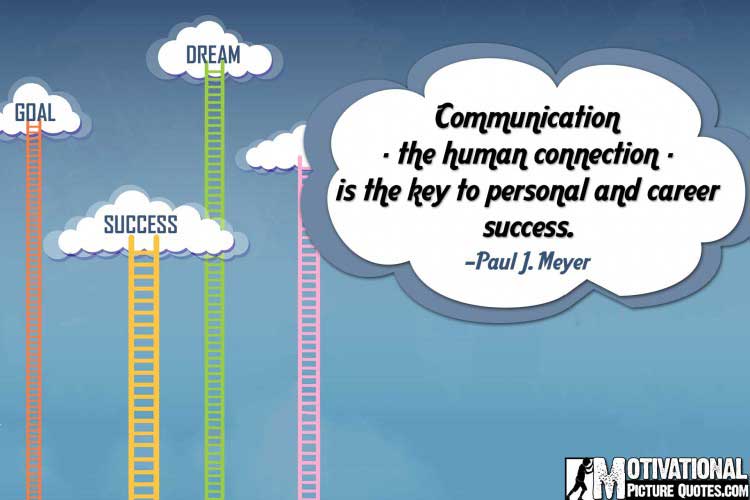 Some More Inspirational Quotes About Career
---
"I've missed more than 9,000 shots in my career. I've lost almost 300 games. 26 times, I've been trusted to take the game-winning shot and missed. I've failed over and over and over again in my life. And that is why I succeed."—Michael Jordan
"The biggest mistake that you can make is to believe that you are working for somebody else. Job security is gone. The driving force of a career must come from the individual. Remember: Jobs are owned by the company, you own your career!"-Earl Nightingale
---
Failure is not the yardstick for success, but rather, the courage to take initiative and bold decisions. Some people have never failed because they have never tried. Even the most of success stories in business or sport have had a moment in which they failed. Michael Jordan is a living testimony to this. Through failure and missed opportunities, he found a way to succeed. Such is the tenacity required when one is going after success.
Success will never come knocking on your door, but it is prepared to open its doors for you if you persistently knock on it. Hunger for success is not enough sometimes; it has to be complimented with inspiration and motivation. Communication is effective on your path to success.