There is nothing more beautiful in this world than a heart that loves purely and genuinely without any ulterior motives. It is everyone's desire to give such love to someone, and in return, receive the same and kind of love in the same proportion, if not greater. It is true that love, more than anything else, makes the world go round and rights all the wrongs. Love is more than giving your heart to someone else; it's giving your complete self and your all to someone else. Life without love is an empty one.
Love is a natural thing. It is something that we cannot fight. It is one thing that is common among all races, creeds or religions. Love should allow you to be yourself without lying to your partner. Love brings out the best in human beings. It shows how much we care for other people. It shows the distance we are prepared to walk just to smile on someone else's face. Love cuts across social and racial barriers and unites people in a way that just amazes us. Love is real; it is up to us to make it worth it in our lives.
Loving someone does not mean having someone who will fix you up and make you better; it's about spending time with someone who allows you to be yourself, and in the process, desire for more. Love has no boundaries; it has no measure of length or time, but it simply gives without expecting anything in return. When love touches us, we do things we never thought possible, we utter words we have never spoken of our entire lives, and we start to believe in something that we have never believed in. Love is magical.
Love gives life its full meaning. It makes us realize how special and valued we are. It is always beautiful to hear that someone cannot sleep or concentrate because you are in their thoughts. Love restores self-esteem where it has been lost. Every person is amazing in love; you just need to find someone who is amazed by your presence. When someone loves you, they will appreciate you even if there is nothing to appreciate. Life without love is like a new vehicle with fuel; it cannot go forward.
Sometimes, it is not always rosy in love. Only because someone loved you today doesn't mean that tomorrow will be the same. The dynamics that cause people to fall in and out of love are too complicated to understand. When love fades away, let's have the courage to let it go. People should be robust enough to follow their hearts and that of others, even if it means making a painful decision.
Love is meant to be embraced. It's meant to be welcomed with both hands. Let's strive to make our partners blossom under the spell of our natural and sweet love. True love never fades, it never dies away. It stays forever after everything else has been taken away. Love is worth a lifetime.
Now i would like to share some cute love quotes images with you.
Quote#1
Find Out The True One
---
You doesn't need someone to complete you, you only need someone to accept you completely.
---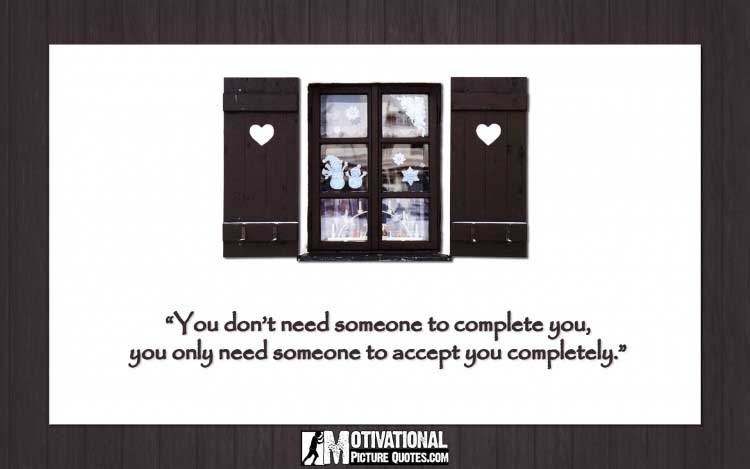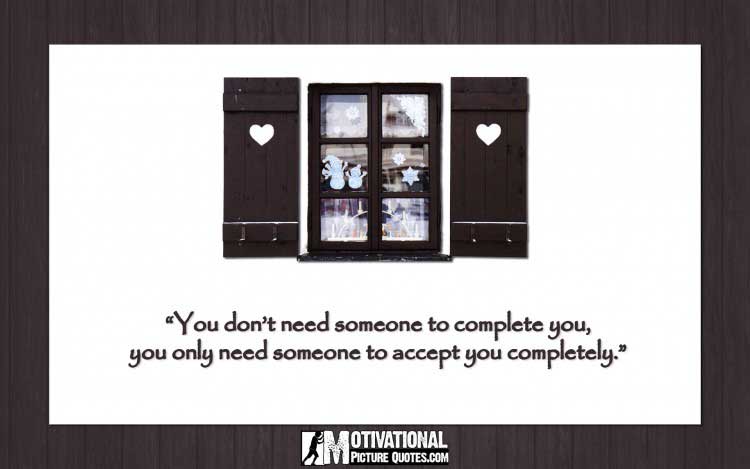 Quote#2
Feel The Rhythm
---
"At the touch of love everyone becomes a poet."
— Plato
---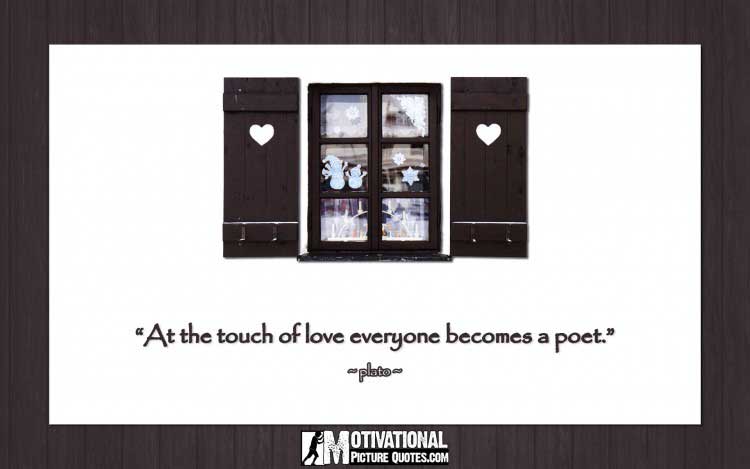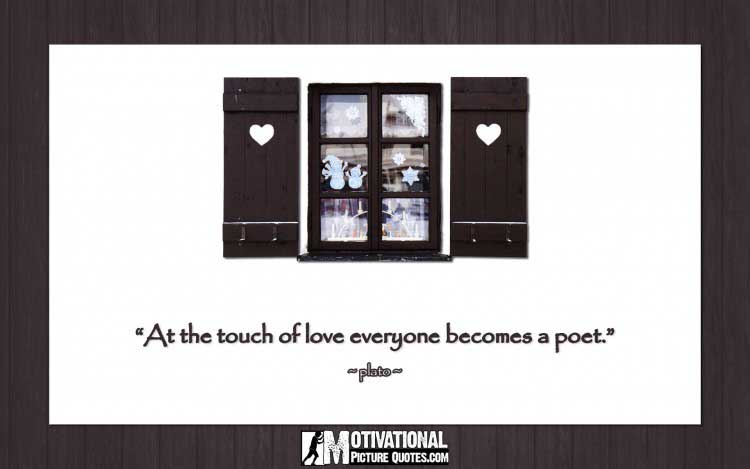 Quote#3
Never Underestimate Yourself
---
Don't ever say you're not good enough if that person cants see how amazing you are, then they are the one who's not good enough for you.
---

Quote#4
True Meaning of Life
---
" Life without love is like a tree without blossoms or fruit."
— Khalil Gibran
---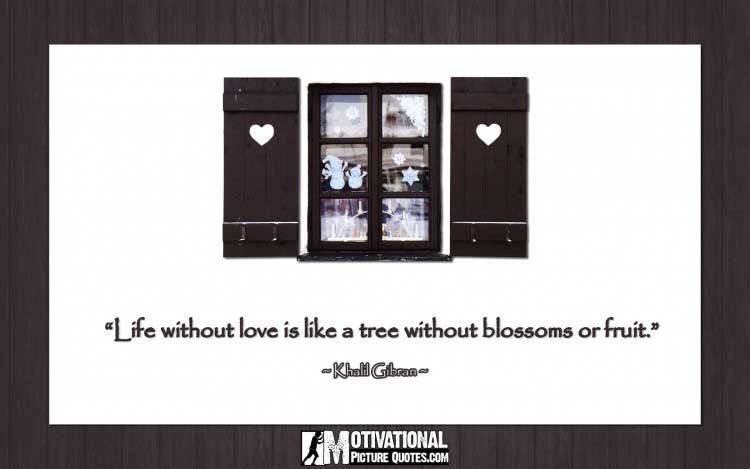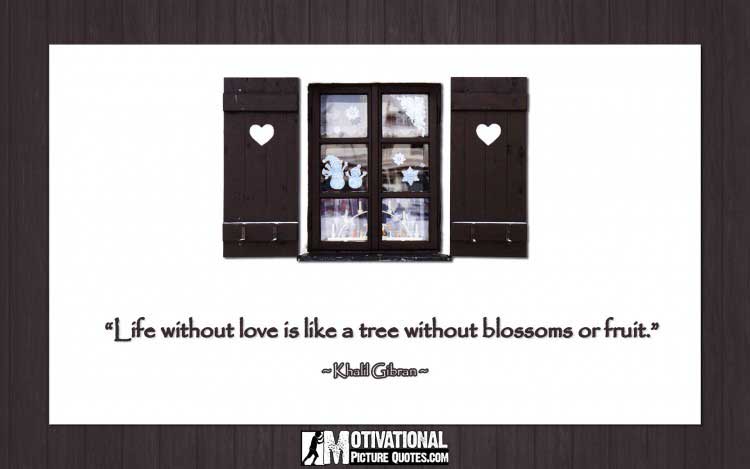 Quote#5
Be The 'Real You'
---
Don't change so people will like you. Be yourself and the right people will love the real you.
---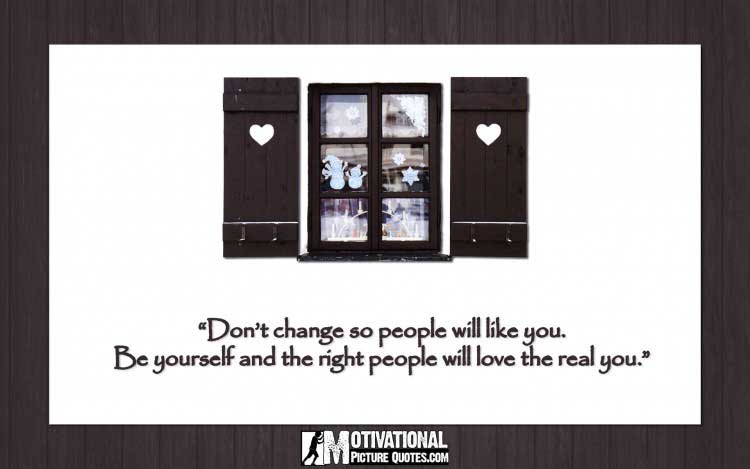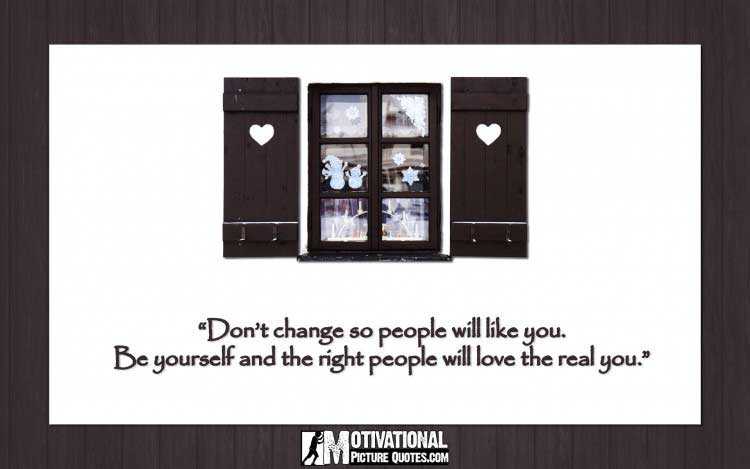 Quote#6
Don't Change Yourself
---
" Don't settle for a relationship that won't let you be yourself."
– Oprah Winfrey
---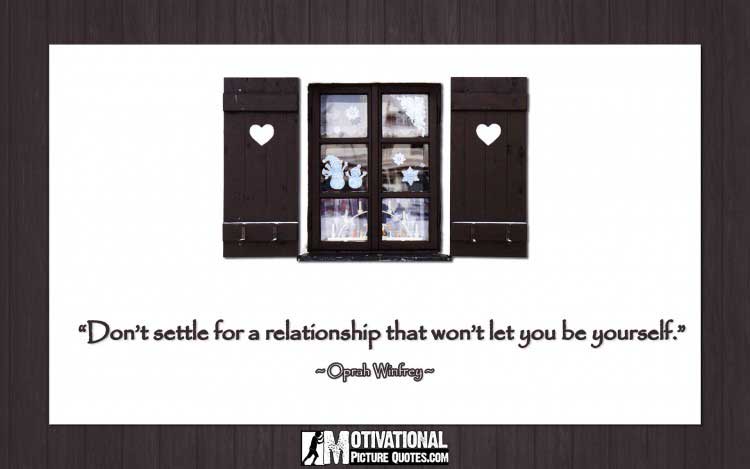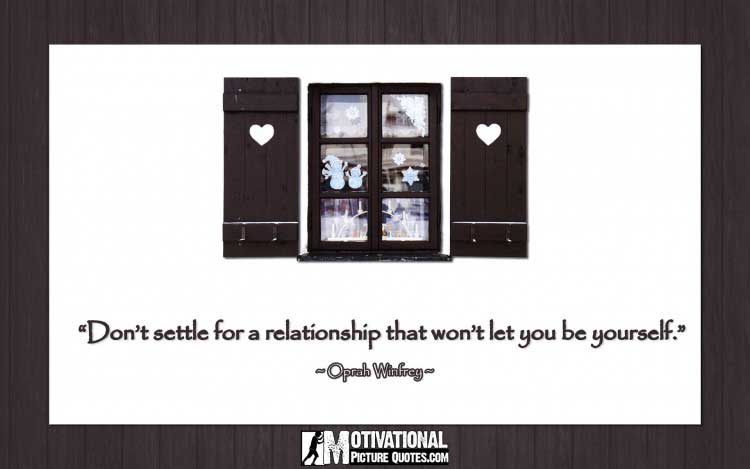 Quote#7
Sometimes It's Better To Let Go
---
Sometimes you have to forget what's gone, appreciate what remains and look forward to what's coming next.
---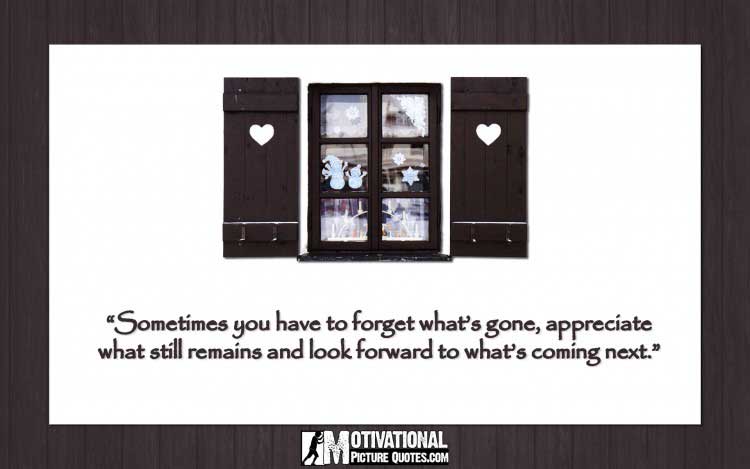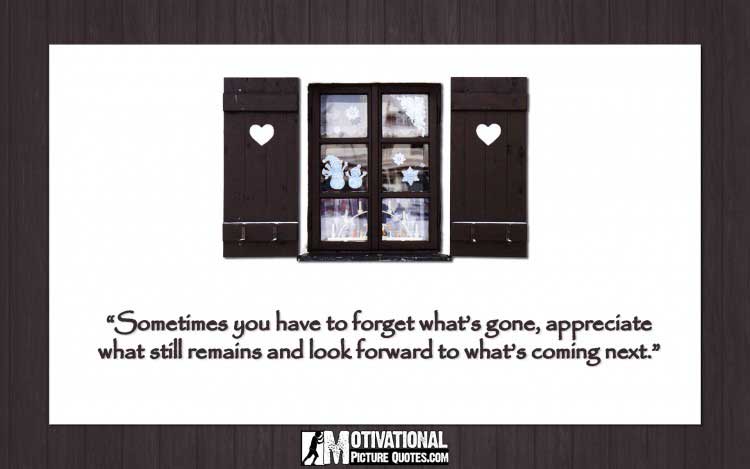 Quote#8
Follow Your Heart
---
" Your heart is free, have the courage to follow it."
– Braveheart
---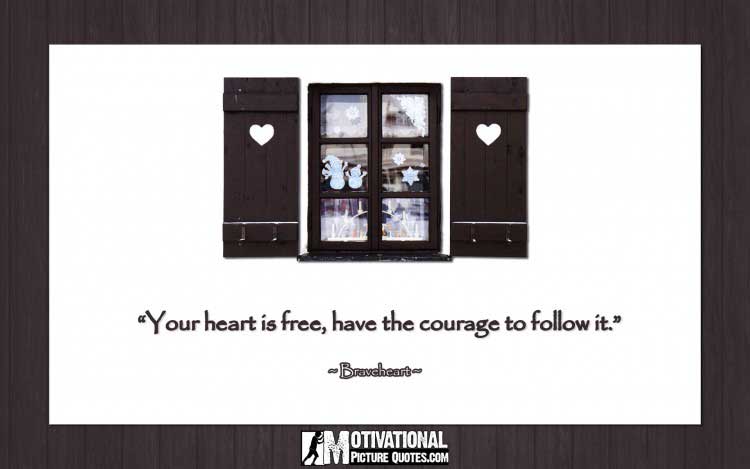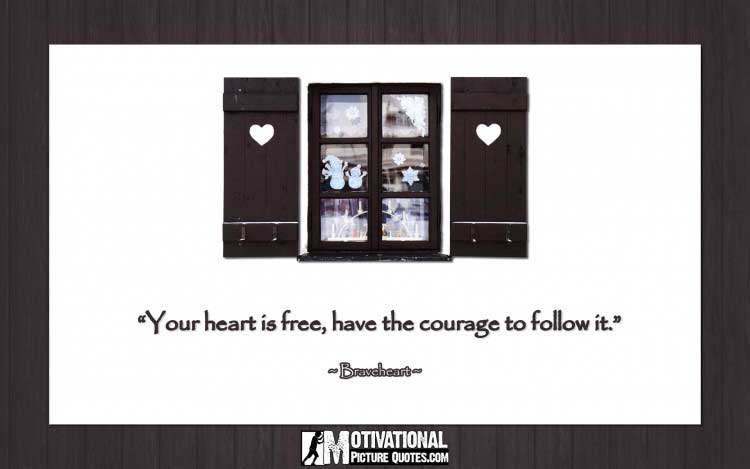 Quote#9
Feel The Depth
---
LOVE is not about how many days, months or years you've been together. LOVE is about how much you love each other EVERYDAY.
---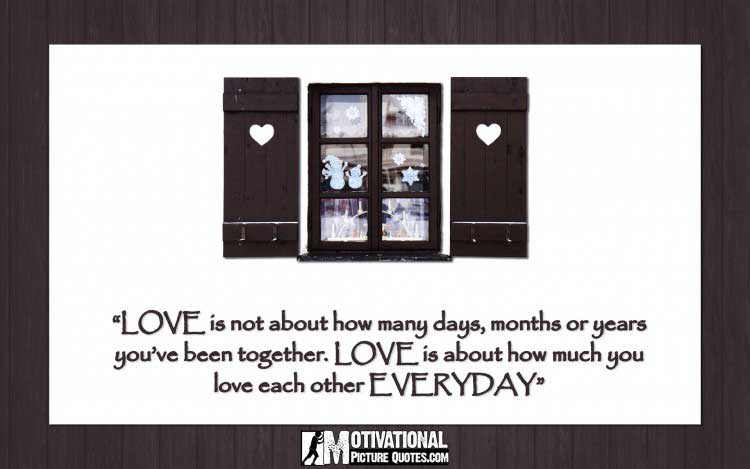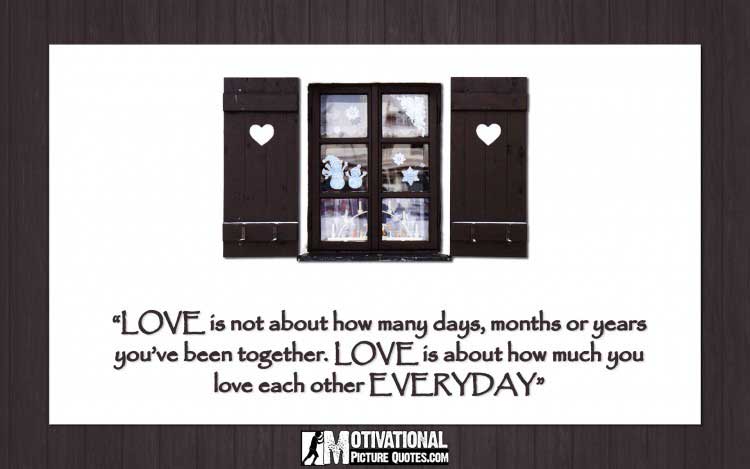 Quote#10
Choose The Perfect Time
---
Love when you are ready not when you are lonely.
---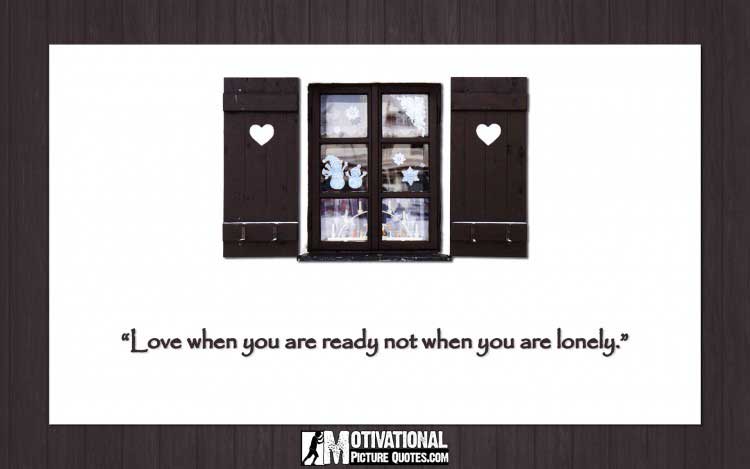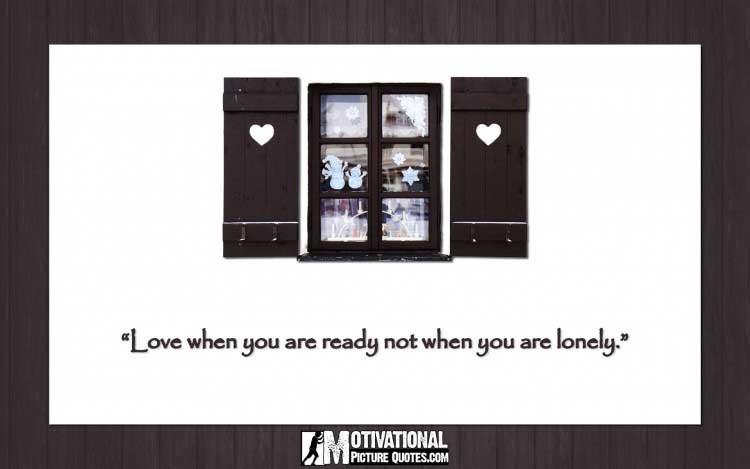 Quote#11
Never Be Bothered About Haters
---
Honestly, I don't have time to hate people who hate me because I'm too busy loving people who love me. Individuals who are attracted to you because of your pretty face or nice body won't be by your side forever. But the individuals who can see how beautiful your heart is will never leave you.
---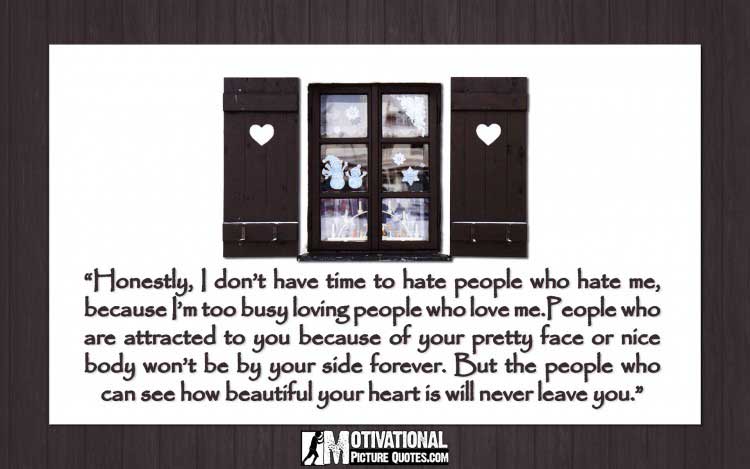 Quote#12
There's Obviously Someone
---
One day; someone will walk into your life and make you see why it never worked out with anyone else.
---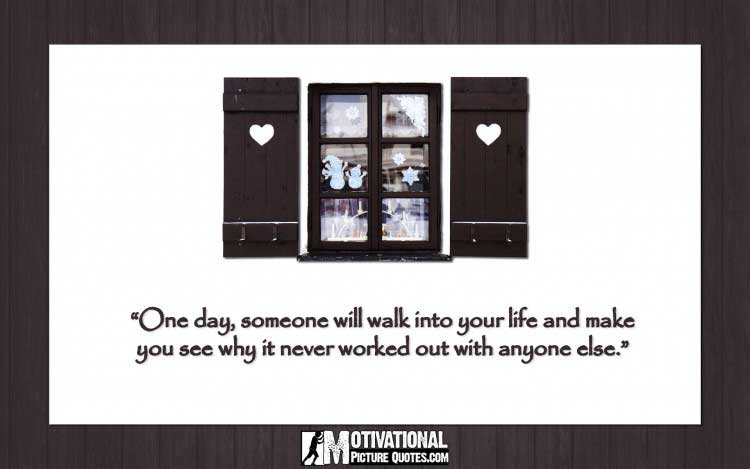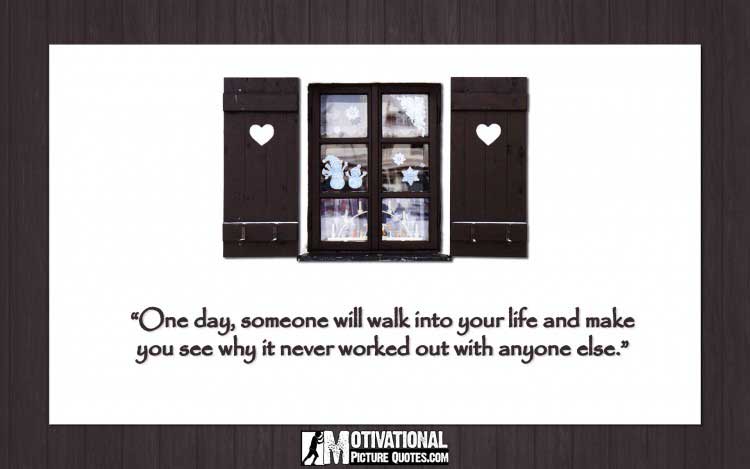 Quote#13
Value The Person Who Loves
---
Never ignore a person who loves you, cares for you, and misses you. Because one day, you might wake up from your sleep and realize that you lost the moon while counting the stars.
---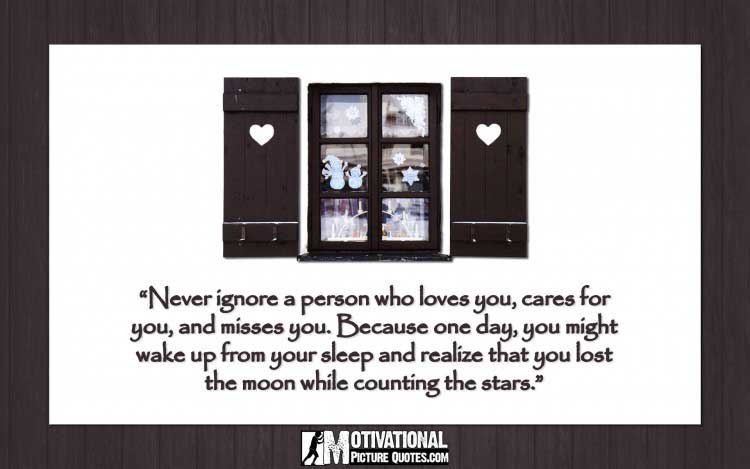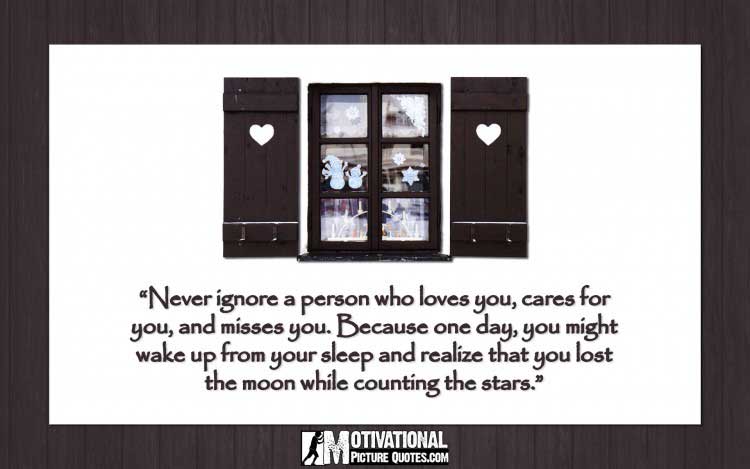 Quote#14
Think Before You Decide
---
"Don't marry the person you think you can live with; marry only the individual you think you can't live without."
-James Dobson
---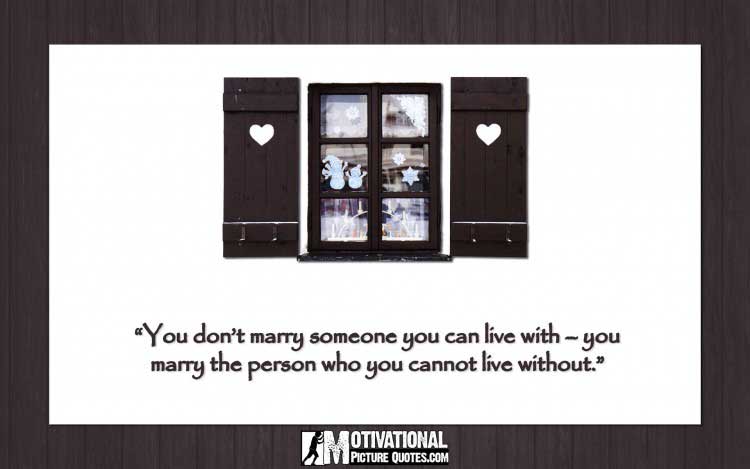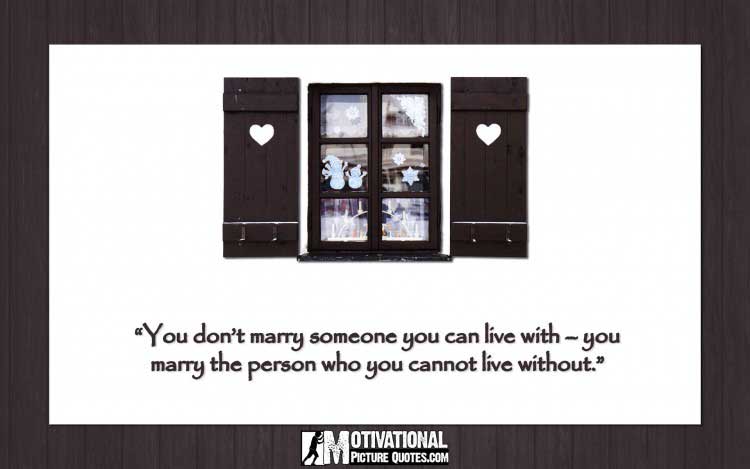 Quote#15
Love Is Powerful
---
"Being deeply loved by someone gives you strength, while loving someone deeply gives you courage."
– Lao Tzu
---

Some Great Love Quotes
---
"I love you not because of who you are, but because of who I am when I am with you."— Roy Croft
"The only thing we never get enough of is love; and the only thing we never give enough of is love."— Henry Miller
"You know you're in love when you don't want to fall asleep because the reality is finally better than your dreams."— Dr. Seuss
Love is caring for each other even when you're angry.
"We love the things we love for what they are." – Robert Frost
"Love means never having to say you're sorry." – Ali MacGraw
---
Some More Motivational Quotes about Love

Here are some more cute quotes about love for him or her.
---
The greatest weakness of most humans is their hesitancy to tell others how much they love them while they're still alive.-Orlando Battista
A strong man can handle a strong woman. A weak man will say she has an attitude problem.
If she's not your first and last thought of the day, let her go. She deserves better.― Dinesh Kumar Biran
"Love is absolute loyalty. People fade looks fade, but loyalty never fades. You can depend so much on certain people; you can set your watch by them. And that's love, even if it doesn't seem very exciting." – Sylvester Stallone
"The heart wants what it wants. There's no logic to these things. You meet someone, and you fall in love, and that's that." – Woody Allen
"A simple 'I love you' means more than money." – Frank Sinatra
Real love is not based on romance, candle light dinners, and walks along the beach. It is based on respect, compromise, care, and trust.
"Love is handing someone a gun and letting it point to your head, believing that he won't pull the trigger." -Spongebob Squarepants
---
Hope you have enjoyed these love inspirational quotes.