Success does not come that easy. In fact, many individuals who are very famous today for their enormous successes have stumbled many times before finally getting at the top. Failure is part of every colorful success story. You can't always get the things right the first time you try. Success is even sweeter if you have overcome a series of failures.
Many people who are known today have experienced failures but never gave up. Instead, they took failures as an opportunity to improve and correct their mistakes. One example is Walt Disney. Walt Disney is the owner of Disneyland. Before this huge success, Walt Disney was jobless because an editor of a newspaper fired him and said that he has no imagination and good ideas.
Read: Picture Quotes about Success in Life
People make mistakes in life. Thomas Edison is also a good example of an individual who conquered failure. Edison had failed 1000 times before he was able to invent correctly the light bulb that we are still using today. Just try to imagine what our life would be today if Edison had just given up after he failed.
In the business world, Soichiro Honda is a very famous name. The owner of a multi-billion dollar Honda company has gone through a series of failures before getting at the top. The Toyota Motor Corporation had even turned down Honda's job application years ago. This made him jobless. But, he took this as an opportunity to build his scooters and later own started his own business which is now being looked up by people all over the world.
See Also: Best Moving on Quotes with Images
In Music, Beethoven is a much-respected name. Many Musicians today are struggling to play his beautiful and world renowned compositions. But Beethoven was not born with this fame. When he was young, he handled the violin in an awkward way. Beethoven preferred to play his compositions than to improve his techniques in playing. This made his teacher called him a hopeless composer.
Failure is a part of the life of every person. It adds spice to your life. Failing today doesn't put an end to your dreams.
Some Great Overcoming Fear of Failure Quotes
Failure is life's greatest teacher. However, some people do not appreciate the value of failing. In fact, they are afraid of failing that it made them afraid to take risks making it difficult for them to achieve their dreams. Sometimes, people get very busy avoiding failure that they did not realize that they are avoiding the greatest opportunities too! If you are having troubles getting up after failing, the following Overcoming Failure Quotes images can be helpful:
Inspirational Quotes About Failure In Life
---
Most great people have attained their greatest success just one step beyond their greatest failure.
– Napoleon Hill
---
---
It's best to have failure happen early in life. It wakes up the Phoenix bird in you, so you rise from the ashes.
-Anne Baxter
---
---
Without failure, we can learn nothing, and yet we have learned to treasure success as the only acceptable standard.
-Wayne W. Dwyer
---
---
I've come to believe that all my past failure and frustration were actually laying the foundation for the understandings that have created the new level of living I now enjoy.
-Tony Robbins
---
---
Failure defeats losers, failure inspires winners.
– Robert T. Kiyosaki
---
---
I have not failed. I've just found 10,000 ways that won't work.
– Thomas Edison
---
---
The greatest glory in living lies not in never falling, but in rising every time we fall.
– Ralph Waldo Emerson
---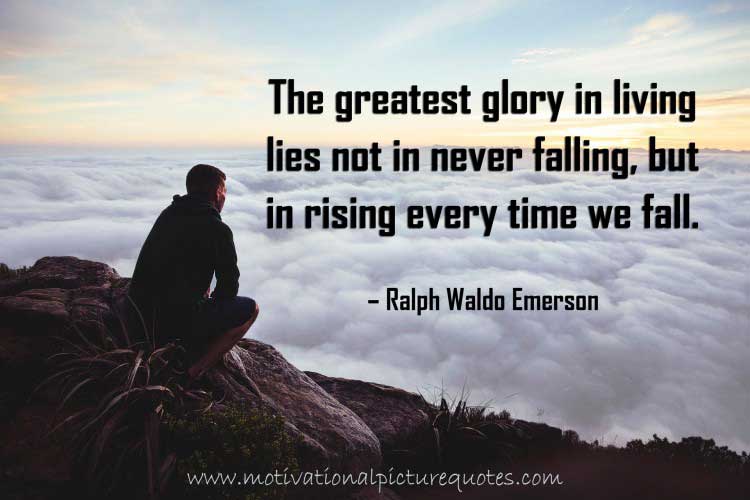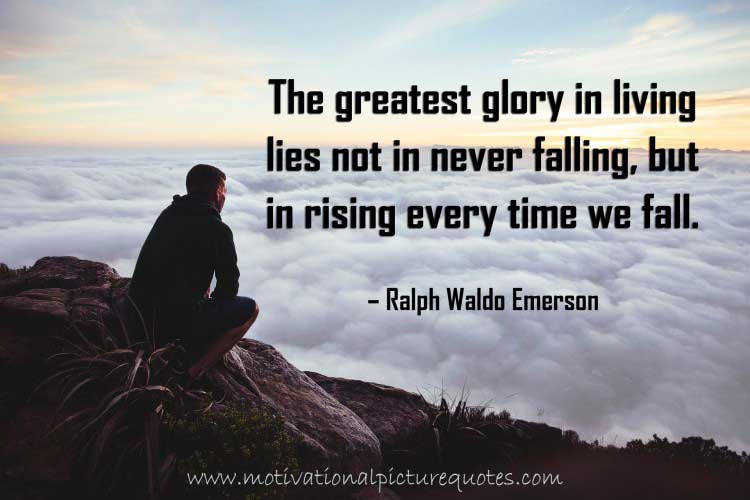 ---
Many of life's failures are people who did not realize how close they were to success when they gave up.
-Thomas A. Edison
---

Overcoming Fear of Failure
---
Fear is only as deep as the mind allows.
-Japanese Proverb
---
---
In order to succeed, your desire for success should be greater than your fear of failure.
-Bill Cosby
---
---
There is only one thing that makes a dream impossible to achieve: the fear of failure.
― Paulo Coelho
---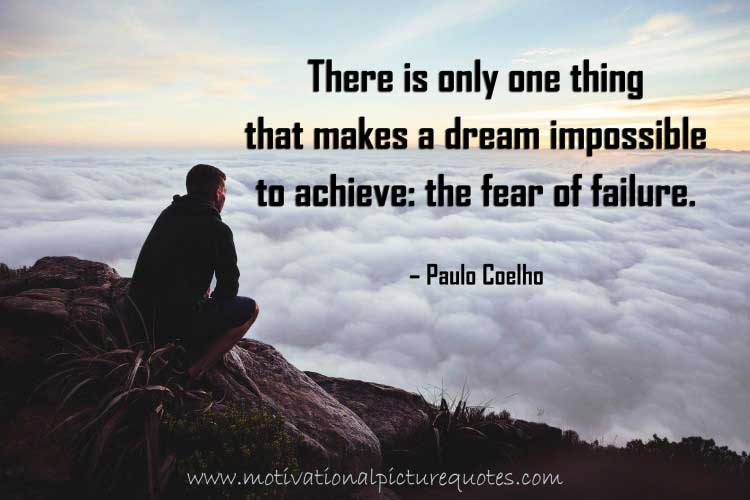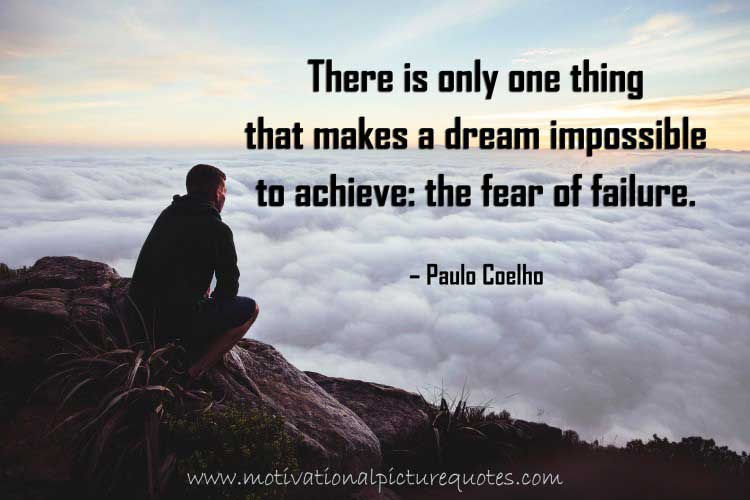 ---
One who fear One who fears failure limits his activities.  Failure is only the opportunity to more intelligently begin again.
-Henry Fords
---
Success And Failure Quotes
---
Winners are not afraid of losing. But losers are. Failure is part of the process of success. People who avoid failure also avoid success.
– Robert T. Kiyosaki
---
---
Failure is the success if we learn from it.
– Malcolm Forbes
---
---
Failure doesn't mean you are a failure it just means you haven't succeeded yet.
-Robert H. Schuller
---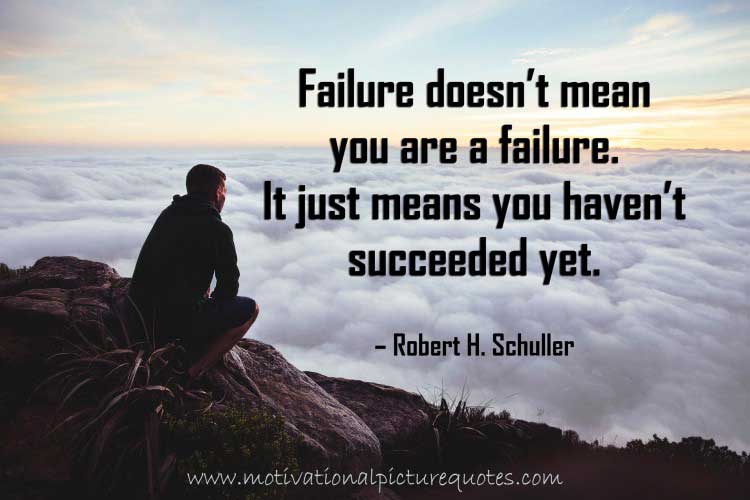 ---
There are no secrets to success. It is the result of preparation, hard work and learning from failure.
– Colin Powell
---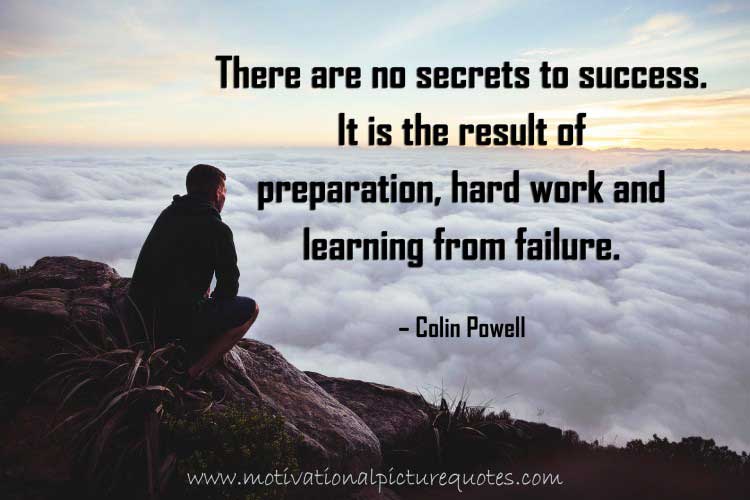 ---
Forget about the consequences of failure. Failure is only a temporary change in direction to set you straight for your next success.
-Denis Waitley
---
---
It's fine to celebrate success, but it is more important to heed the lessons of failure.
-Bill Gates
---
Inspirational Quotes About Business Failure
---
Failure is just another way to learn how to do something right.-Marian Wright Edelman
-Marian Wright Edelman
---
---
Just because you fail once doesn't mean you're gonna fail at everything.
― Marilyn Monroe
---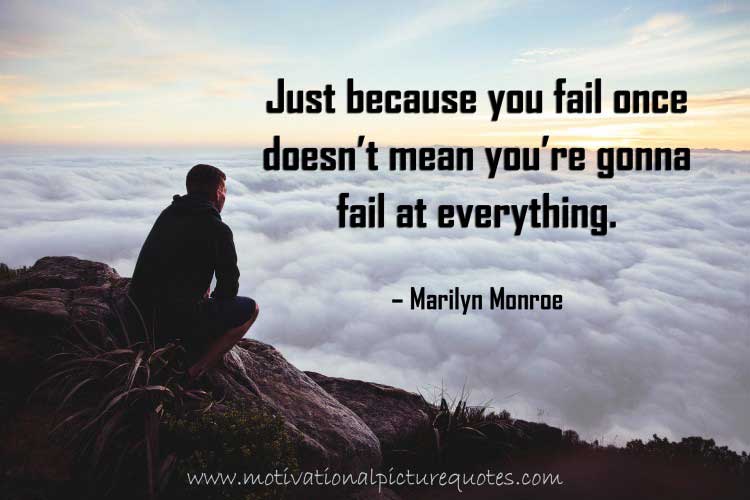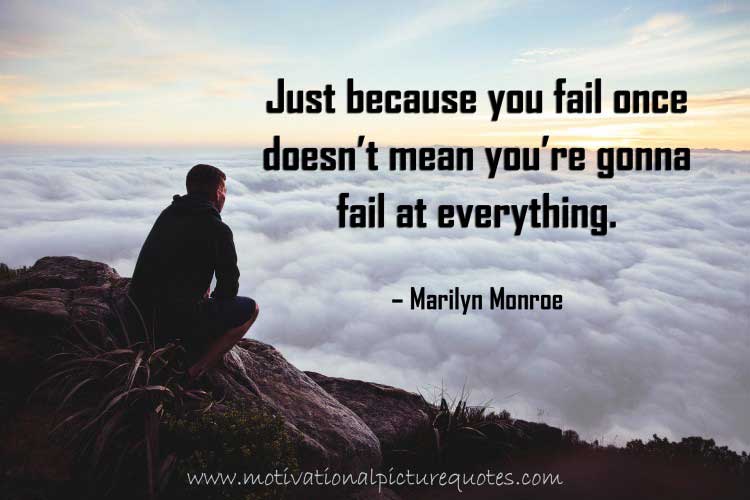 ---
Failure is only the opportunity to begin again, only this time, more wisely.
-Henry Ford
---
Uplifting Quotes For The Failure of Students In Exam
---
My great concern is not whether you have failed, but whether you are content with your failure.
– Abraham Lincoln
---
---
A failure is an event, not a person. Yesterday ended last night. 
– Zig Ziglar
---
Here are some More Motivating Quotes for Students:
Inspiring Quotes For Failed Relationships
---
It's better to be with no one than to be with the wrong one.
---
---
Every failed relationship is an opportunity for self-growth and learning. So be thankful and move on.
---
---
All failed relationships hurt, but losing someone who doesn't appreciate you is actually a gain, not a loss.
---
---
There is a purpose to every failed relationship. the purpose isn't to encourage you to lower your expectations, but to raise your standards.
---
You Might Also Like To Read: Sad Inspirational Quotes for Couple
Failure  Quotes For Athletes
---
I can accept failure, everyone fails at something. But I can't accept not trying.
-Michael Jordan
---
---
I've missed more than 9000 shots in my career. I've lost almost 300 games. Twenty-six times I've been trusted to take the game-winning shot and missed. I've failed over and over and over again in my life. And that is why I succeed.
– Michael Jordan
---
Read Also: Motivating Quotes about Basketball
Some Inspirational Failure Quotes Images
(Disclaimer: Source(s) of the owner of these overcoming failure quotes Images given below are Unknown, and Credit goes to original respective owner)
Fail means the first attempt in learning.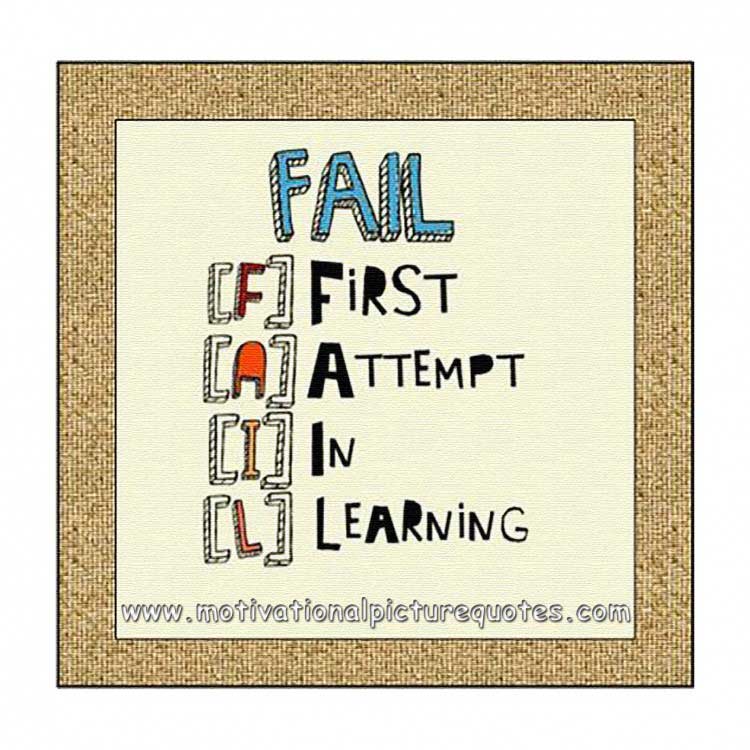 Failures are not supposed to put you down. It is your way of dealing with failures that cause your real failure. Sometimes, people can't accept defeat because they are too proud of their capabilities. This will make it difficult for them to get up from failing and move on towards success.
Read Also: Best Positive Thinking Quotes Images
Patience is also a crucial factor in dealing with failure properly. If you fail, be patient to try again. And this time, do it better. Make failure your stairway to success.