As the problem of unemployment continues to rise, entrepreneurship is what is set to alleviate the problem. At the same time, opportunities in the business world continue to avail themselves on a daily basis. There is also plenty of room for improvement in the services and products that are currently available on the market. What the world simply needs now are people who have the courage to take risks and venture into entrepreneurship.
Entrepreneurship is not rocket science; it doesn't require fancy education or numerous degrees in business or finance; it requires a person who can spot an opportunity, seize it, work hard and grow the business.
If one looks at the success stories of Facebook and Microsoft, one sees that the founders of these companies had one or two things in common. Bill Gates and Mark Zuckerberg dropped out of Harvard University in pursuit of business ventures. Although they both lived in different timelines and started their companies under different conditions, we cannot take away the fact that they both sacrificed their education for something bigger, better and which has had an impact on millions, if not billions of people on the planet.
They knew that they were going to face challenges, and surely they did. Their focus was on the result. There were not scared of initial setbacks; they just wanted to see themselves achieve what they set out to make in the first place. Entrepreneurship is about perseverance.
They two Harvard dropouts sacrificed their futures for the sake of the ideas that they had. They were not willing to let go of their thoughts; they were ready to work hard and see their ideas come to life. They believed in themselves and what they were venturing into. Their success is a testament that anything is possible.
Today, the two entrepreneurs are worth more than a hundred billion combined. They have opened up employment opportunities for other people, some of them graduates. There are very innovative individuals who have aligned themselves with the right people. In life, you can never do it all alone. You need one or two trustworthy people to take care of your business while you attend to some other things. Apart from making money, the other reason for being an entrepreneur is to enjoy the benefits that come along with it. You are the boss. You work when it's appropriate for you. You can still afford to take a vacation in the middle of the year, and your business will suffer no financial loss.
It is not easy being an entrepreneur. It means having to work long hours, rest a little, and sometimes, deal with losses. Unlike employees who can just walk away if a business fails, entrepreneurs don't just walk away. They find a way to make it work. They will try as many as times possible before they find what works. Entrepreneurship is about the ability to get up when one has knocked down the ground. If Gates and Zuckerberg had not gone ahead with their entrepreneurial ventures, the world would have had to do without Facebook and Microsoft and its related products.
Entrepreneur Quotes With Pictures for Start-Up Business
---
" In every success story, you will find someone who has made a courageous decision."
-Peter F. Drucker
---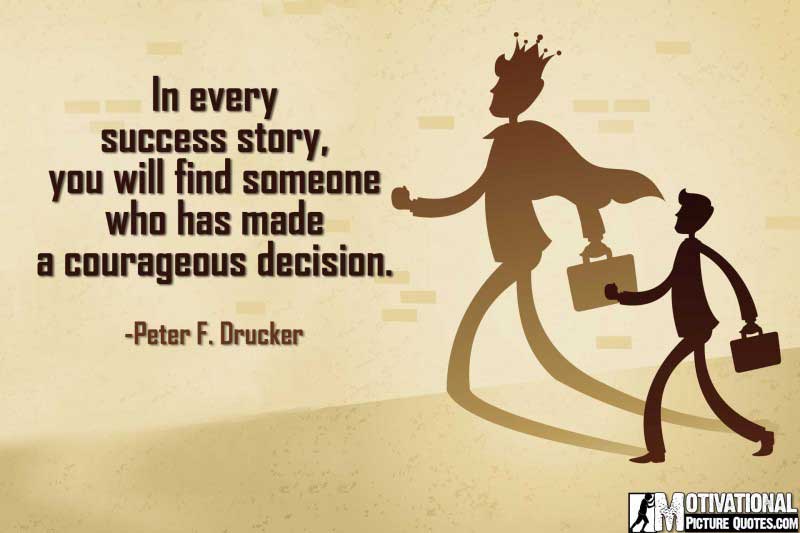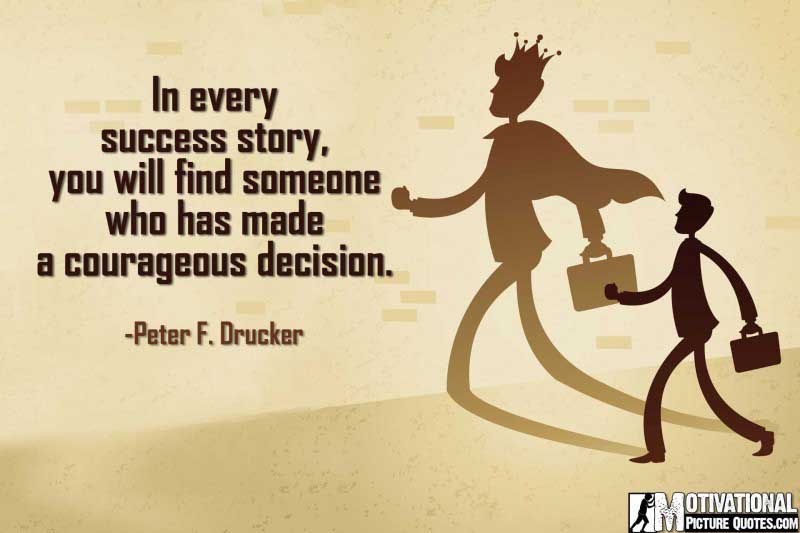 ---
"You don't need a business plan. You don't need to have an MBA. All you need is a very good idea. Anything is possible, and you can accomplish it."
– Ron Conway
---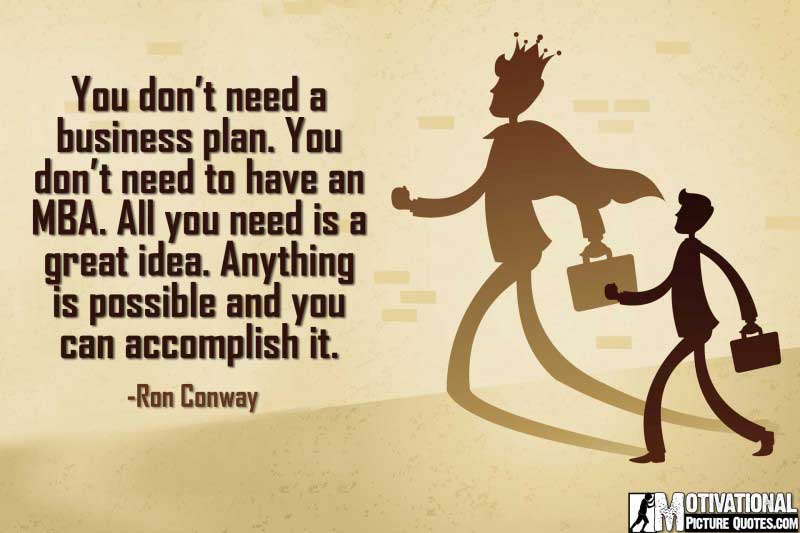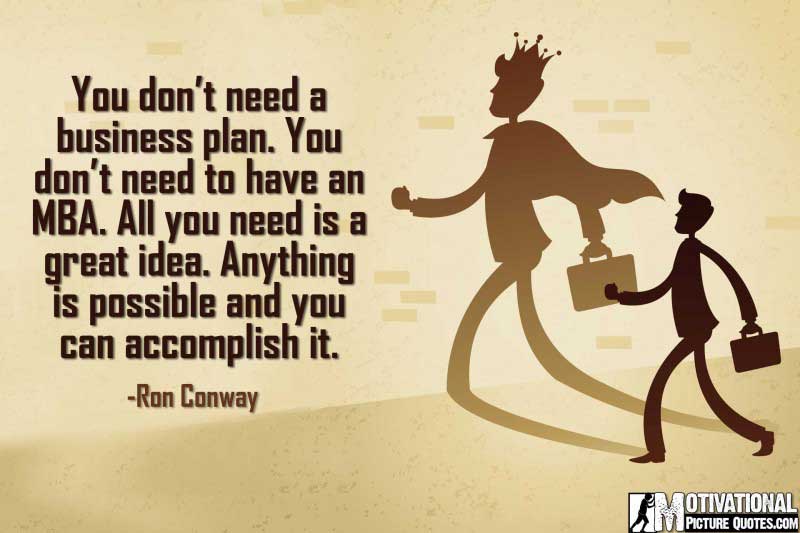 ---
" My best advice to entrepreneurs is this: Forget about making mistakes, just do it."
-Ajaero Tony Martins
---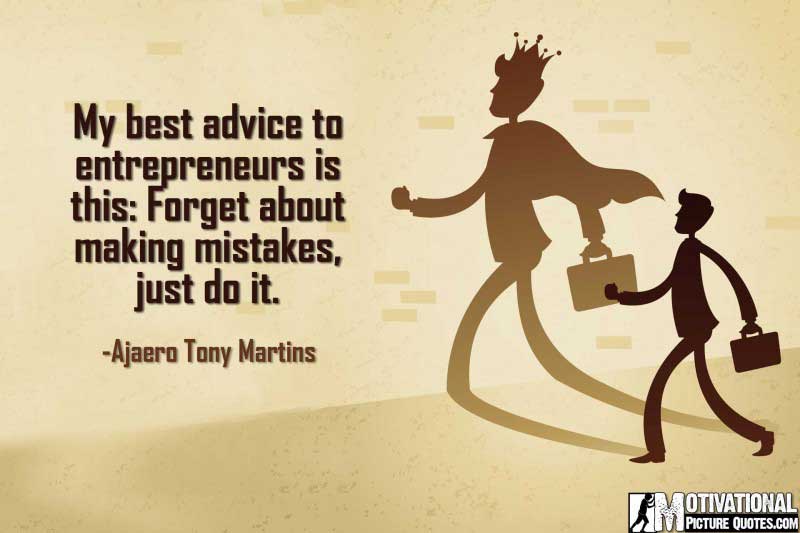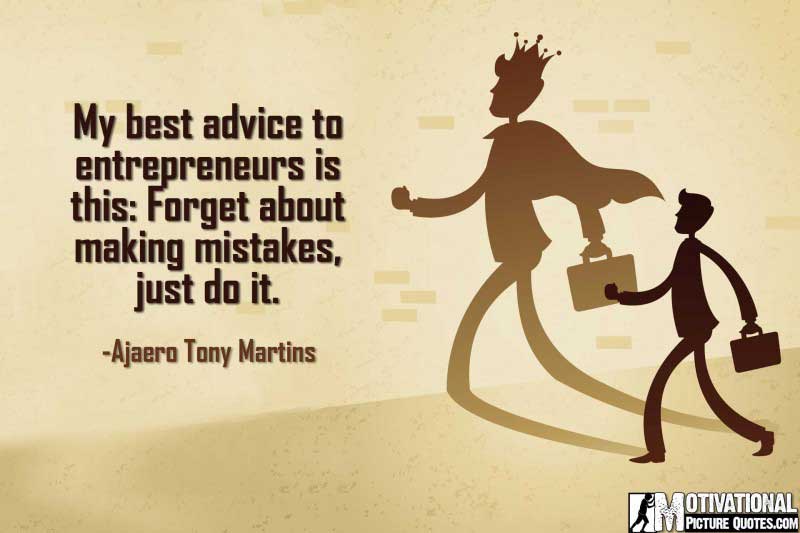 ---
"Don't worry about people stealing your design work. Worry about the day they stop."
– Jeffrey Zeldman
---
---
" As a startup CEO, I slept like a baby. I woke up every 2 hours and cried."
-Ben Horowitz (Co-founder, Opsware)
---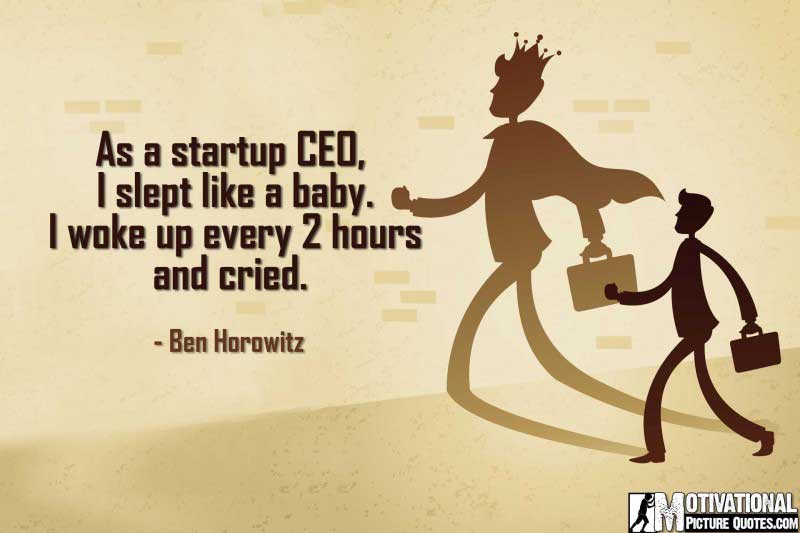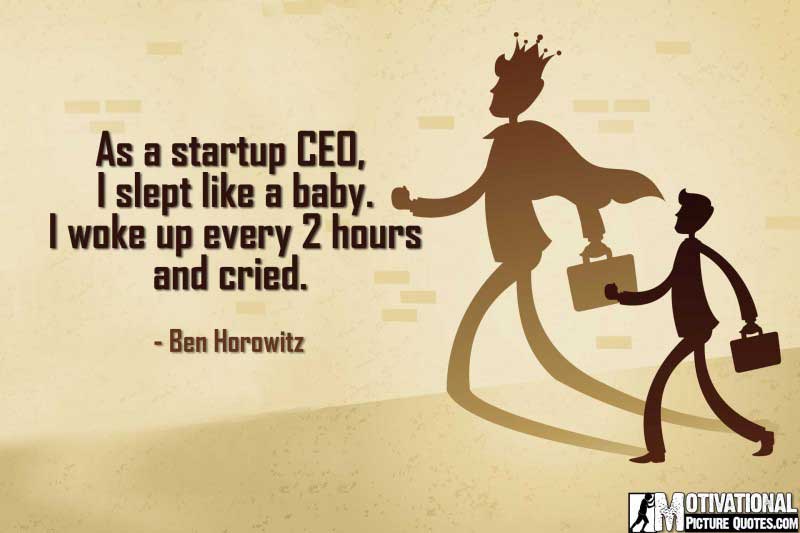 ---
"Most people overestimate what they can do in one year and underestimate what they can do in ten years."
-Bill Gates
---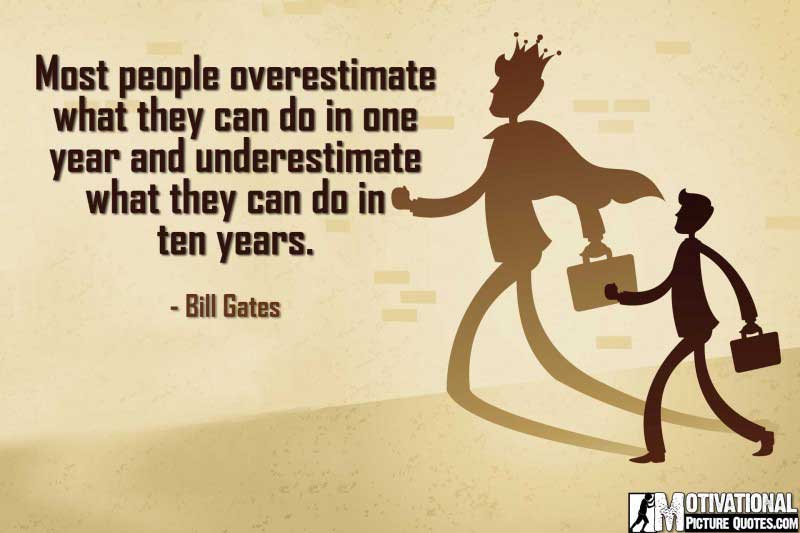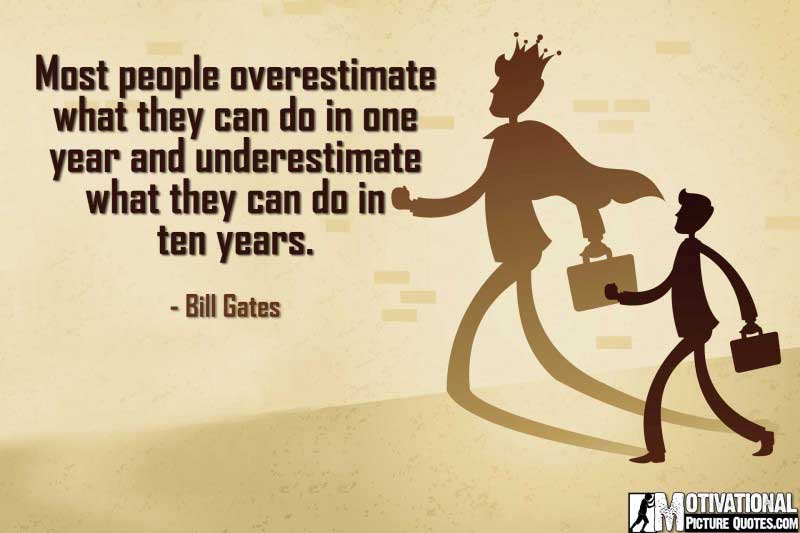 ---
"It's not about ideas. It's about making ideas happen."
-Scott Belsky, co-founder of Behance.
---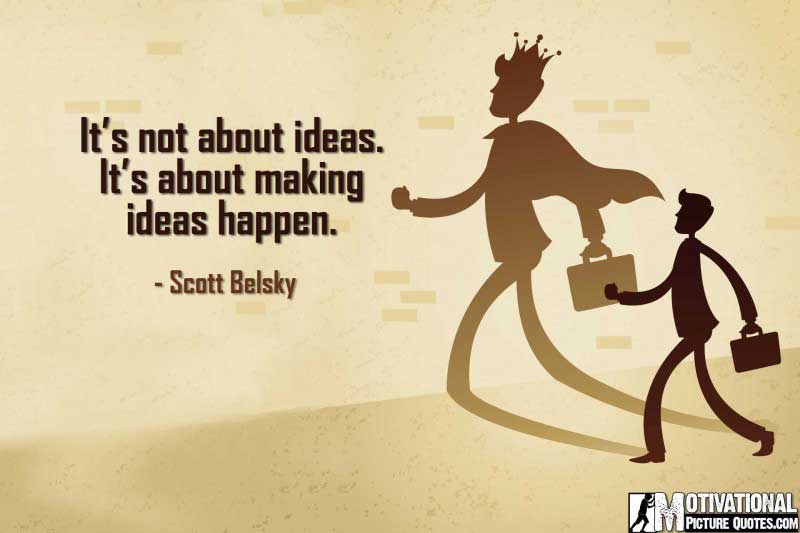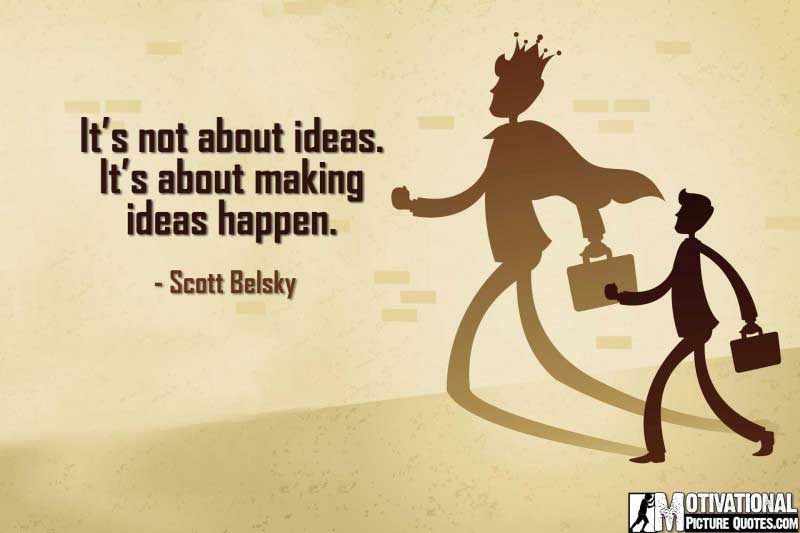 ---
"Whatever the mind can conceive and believe, the mind can achieve."
– Dr. Napoleon Hill, author of Think and Grow Rich
---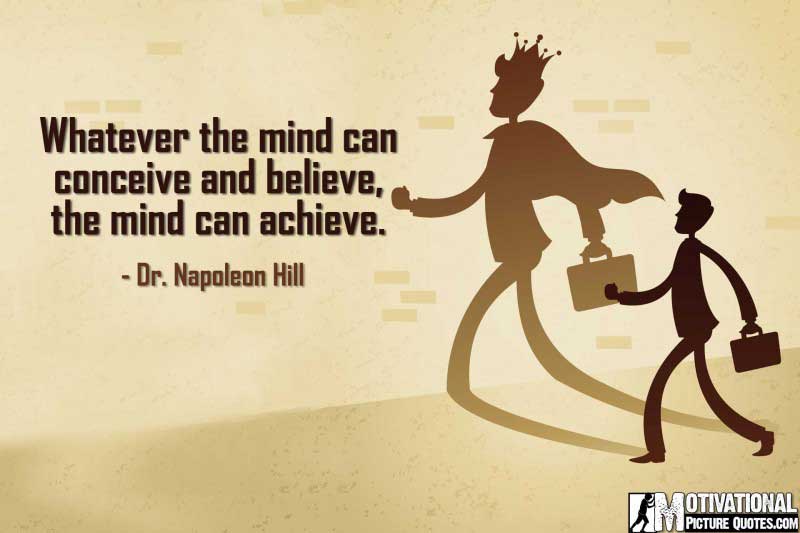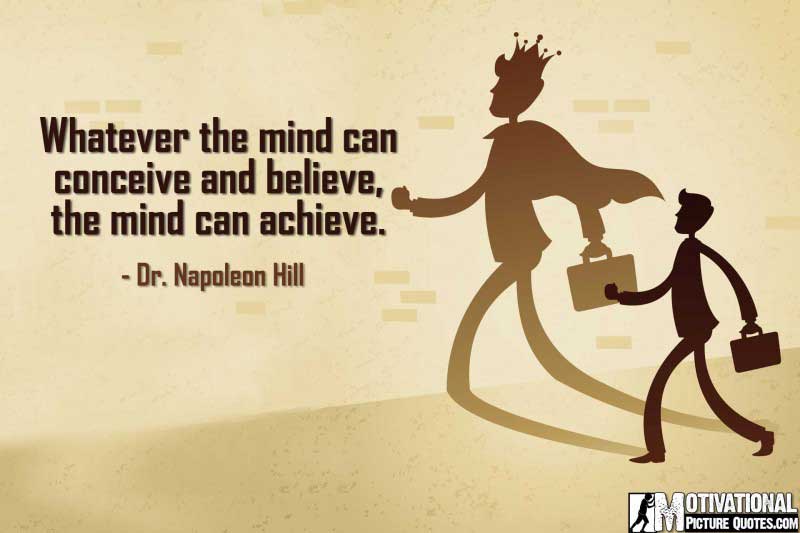 ---
"Entrepreneurship is neither science nor an art. It is a practice."
– Peter Drucker
---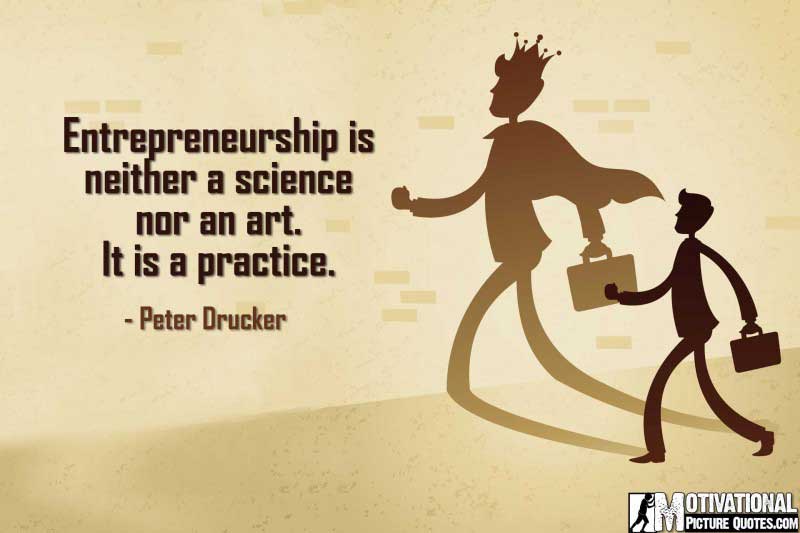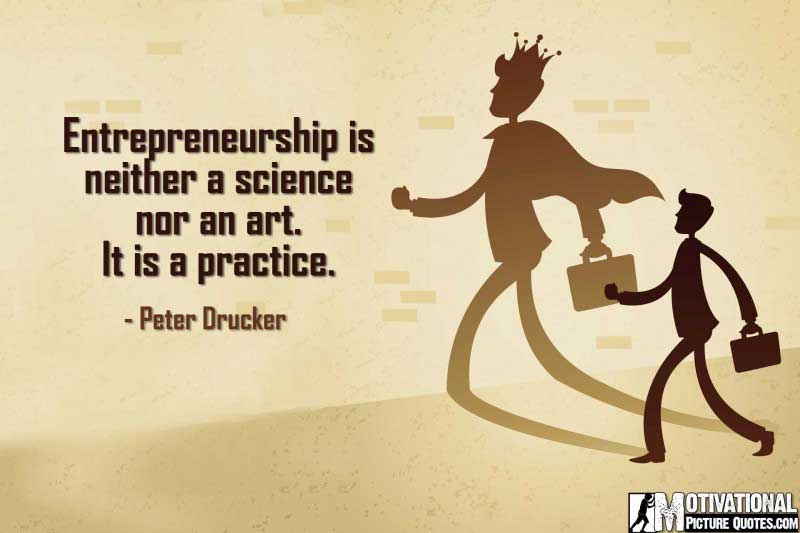 ---
"The best time to plant a tree was 20 years ago. The second best time is now."
– Chinese proverb.
---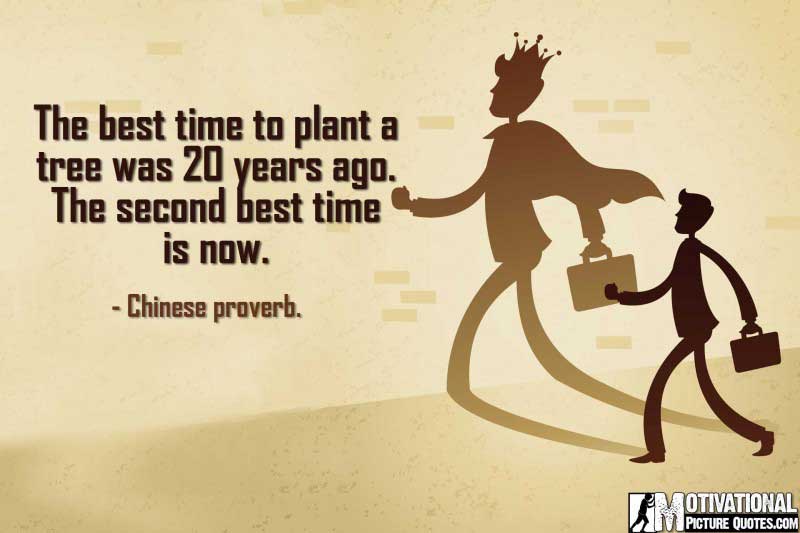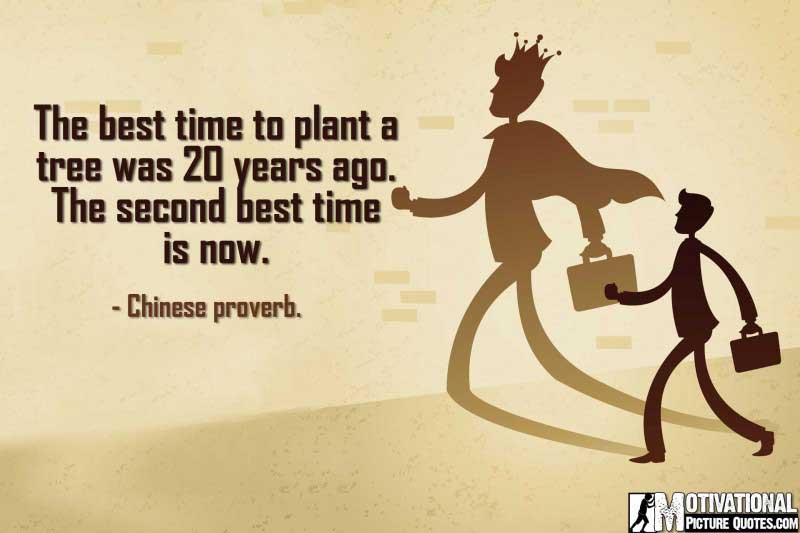 ---
Entrepreneurship is living a few years of your life like most people won't, so that you can spend the rest of your life like most people can't.
---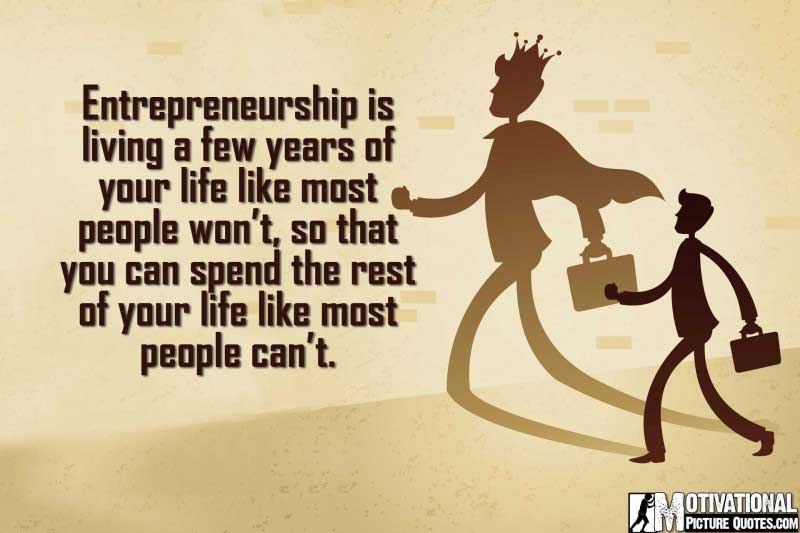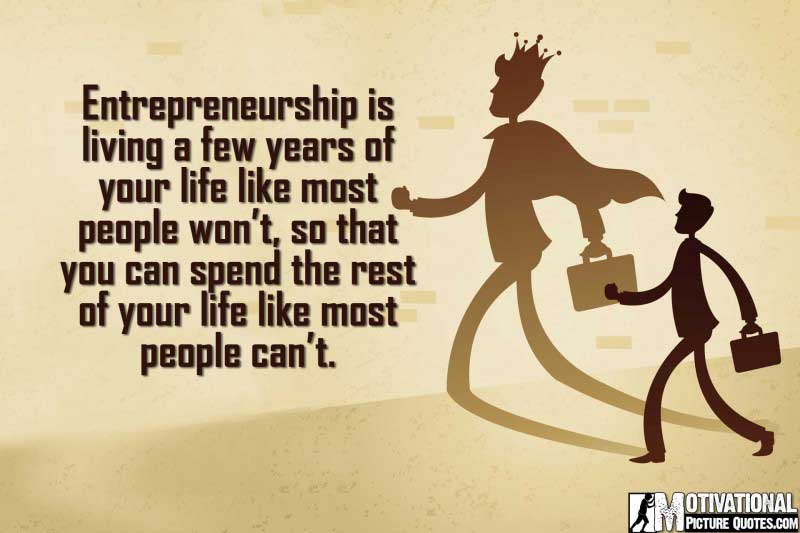 ---
"Don't worry about failure; you only have to be right once."
-Drew Houston (Co-founder and CEO, Dropbox)
---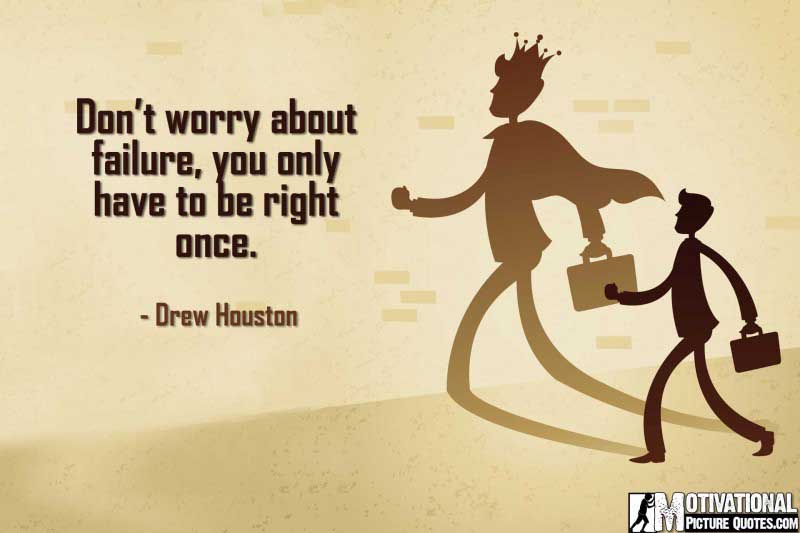 ---
"If you just work on stuff that you like, and you're passionate about, you don't have to have a master plan with how things will play out."
-Mark Zuckerberg (Co-founder and CEO, Facebook)
---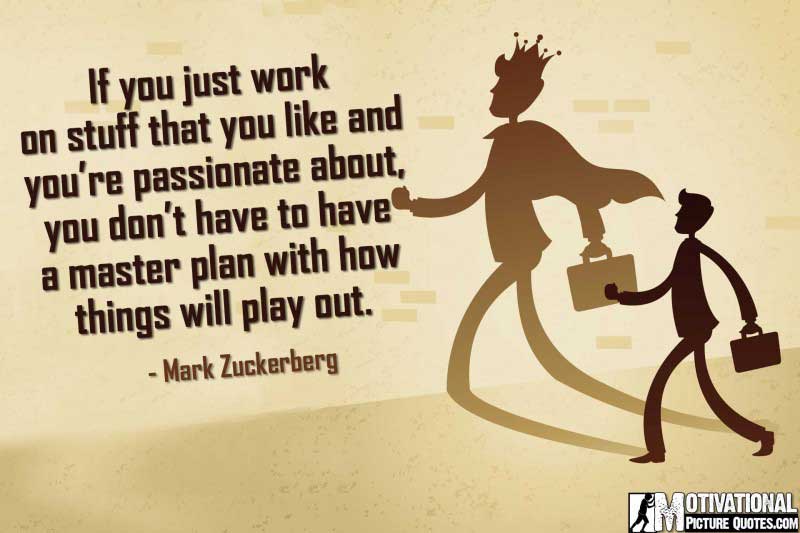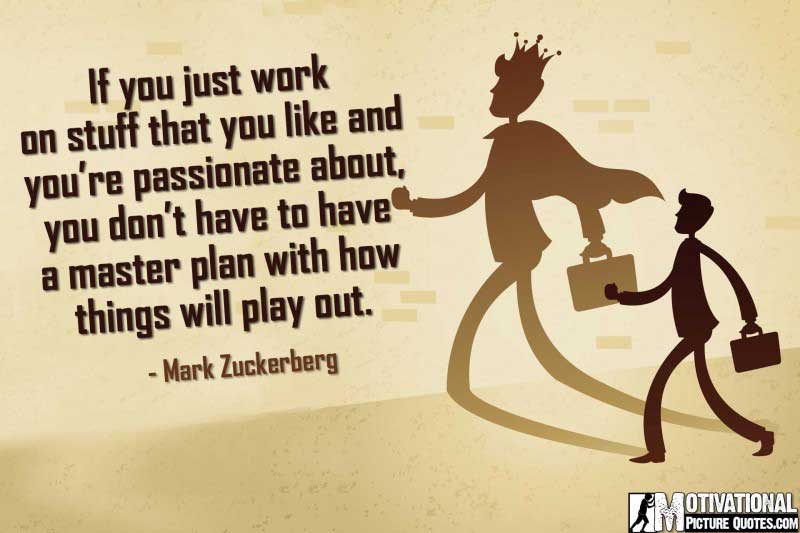 ---
" You don't need to have a 100-person company to develop that idea."
-Larry Page (Co-founder and CEO, Google)
---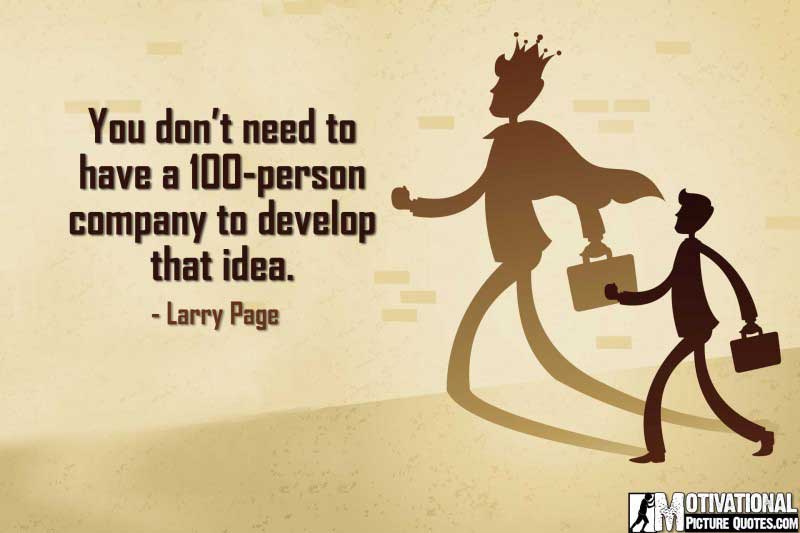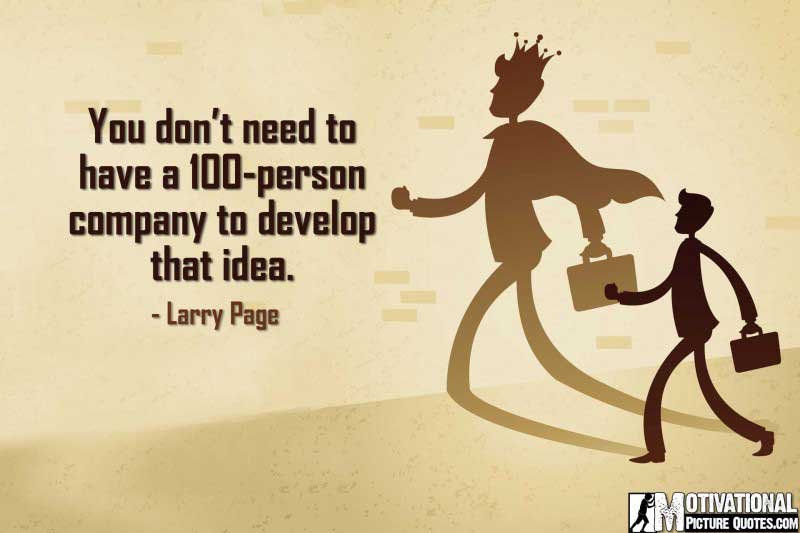 ---
"If you are not embarrassed by the first version of your product, you've launched too late."
-Reid Hoffman (Founder, LinkedIn)
---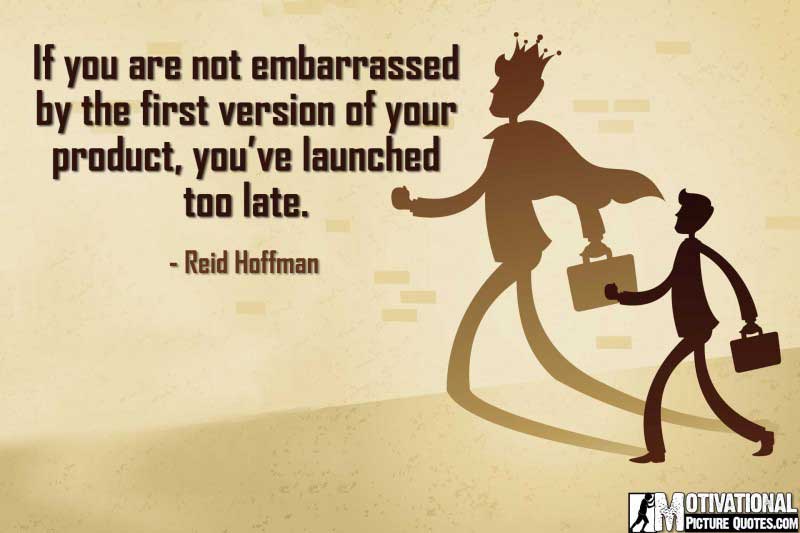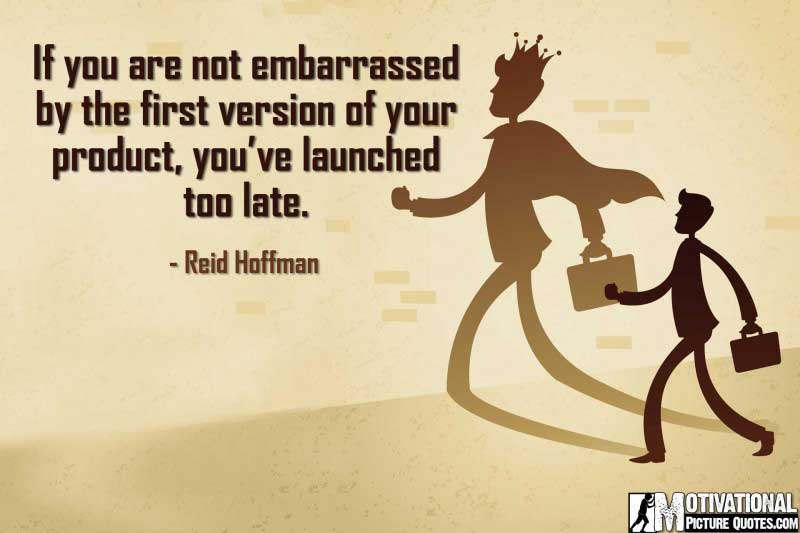 ---
"Don't think what's the cheapest way to do it or what's the fastest way to do it. Think 'what's the most amazing way to do it."
-Richard Branson (Founder, Virgin Group)
---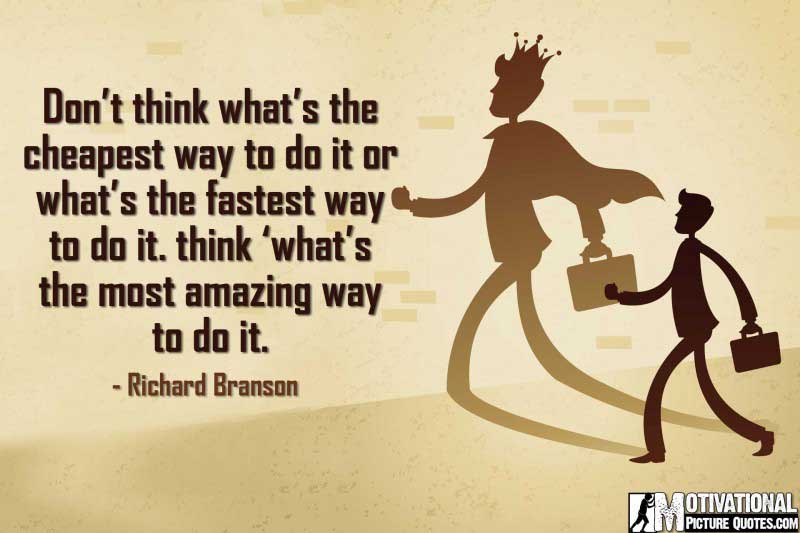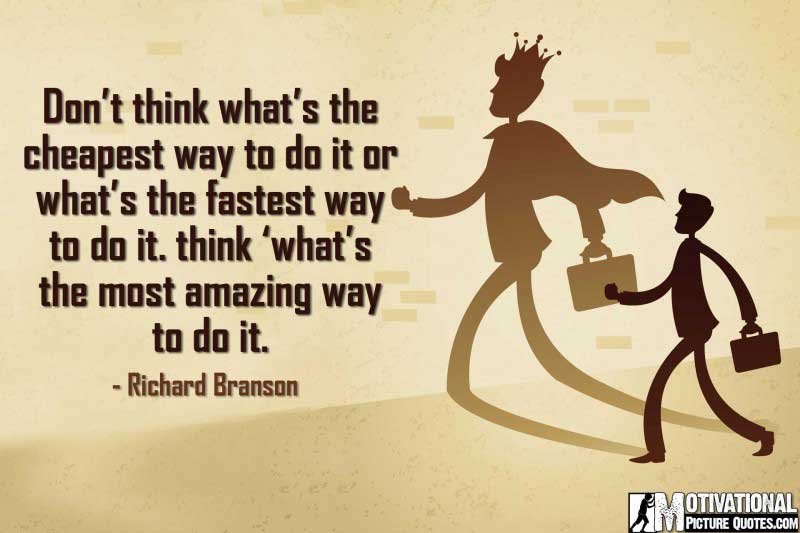 ---
"The only way to do great work is to love what you do. If you haven't found it yet, keep looking. Don't settle."
-Steve Jobs (Co-founder, Apple Inc.)
---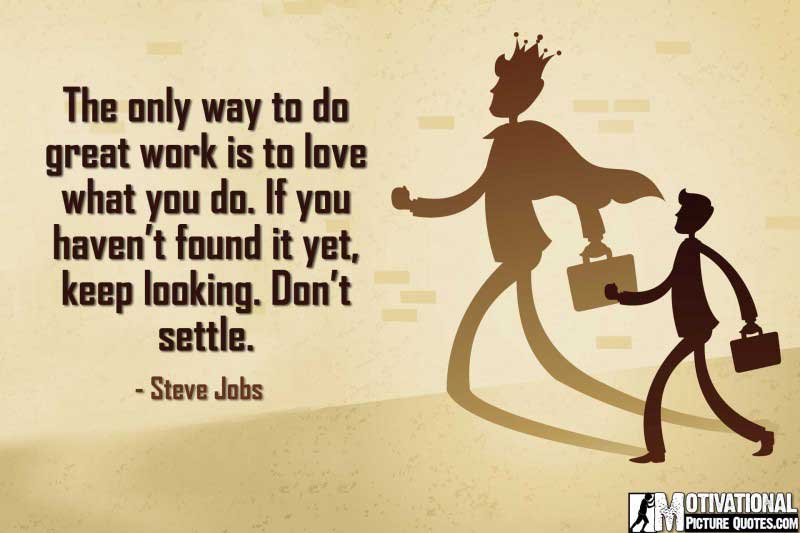 ---
"I'm convinced that about half of what separates successful entrepreneurs from the non-successful ones is pure perseverance."
-Steve Jobs
---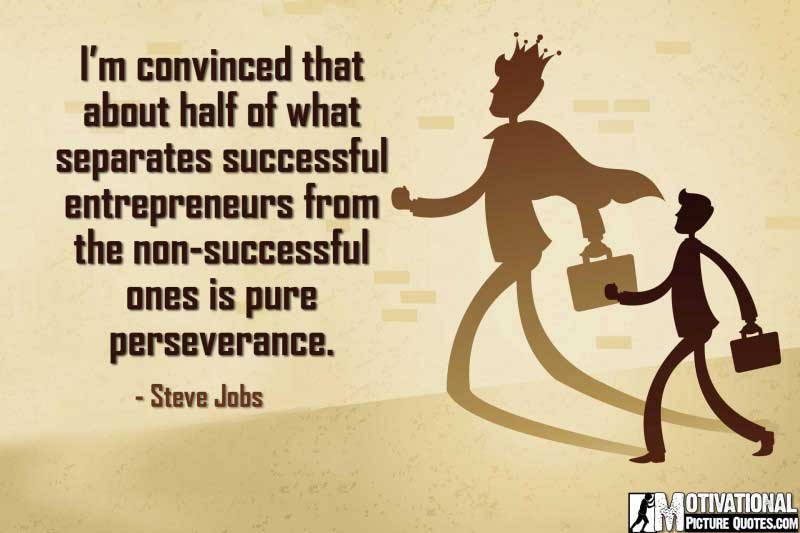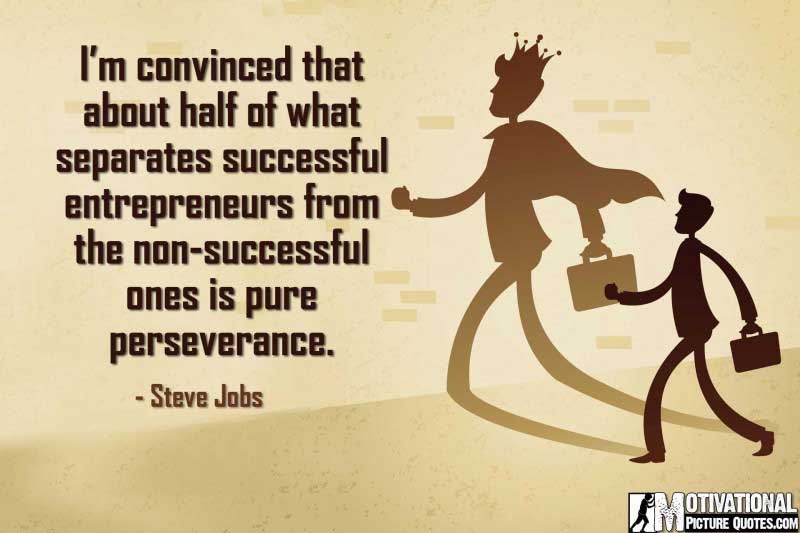 Some More Inspirational Entrepreneurship Quotes
---
"Everyone who achieves success in a great venture solved each problem as they came to it. They helped themselves, and they were helped through powers known and unknown to them at the time they set out on their voyage. They kept going regardless of the obstacles they met." -W. Clement Stone
"If there's something you want to build, but the tech isn't there yet, just find the closest possible way to make it happen." -Dennis Crowley (Co-founder, FourSquare)
"A good idea is about ten percent, and implementation and hard work, and luck is 90 percent." -Guy Kawasaki (Co-founder, Alltop)
"No growth hack, brilliant marketing idea, or sales team can save you long-term if you don't have a sufficiently good product."–Sam Altman, president of Y Combinator and co-founder of Loopt
"Entrepreneurs are simply those who understand that there is little difference between obstacle and opportunity and are able to turn both to their advantage." –Victor Kiam
---