Are you feeling frustrated because of losing hope and faith in love, life or something else? Then read these never lose hope quotes images. These famous quotes about hope and faith are truly motivating and will inspire and help you to restore your hope and faith again.
Life is not always about happiness. At times, troubles or problems get in the way. These problems can make us weak that we would just want to give up. Sometimes, problems are just so big and difficult that we couldn't think of the way to overcome it.
It was November 8, 2013 when super typhoon "Yolanda" hit the Philippines. It was actually recorded as the strongest storm that have landfall in the history of the world. The typhoon has caused massive damages to different parts of the country. But, the most affected area is the province of Tacloban. The eye of the typhoon hit Tacloban that brought extremely high winds and storm surge that have washed out many homes and properties. But the most painful effect is that super typhoon "Yolanda" has killed thousands of people in Tacloban. Many children were orphaned and many parents lost their children. It was truly one of the most painful times in the history of the Philippines. Tacloban was severely damaged. Many people are still missing until now. Those who have survived didn't know where or how to start living again. They lost their homes, properties, livelihood, and above all, they lost their loved ones. But, there is one thing that was not lost in that storm – their hope.
In spite of the pain and sorrow brought by the super typhoon, the survivors hoped that everything would be alright again. Hope was not able to bring their loved ones back, but at least, it has given them a chance to move on. Through the support and donations of many people and non-government organizations, both inside and outside the country, Tacloban is gradually rising. The survivors were provided shelters and livelihood. The typhoon has created so many changes in their lives that it seemed like they are living a new life.
A time like this is a tough one. Losing so much at once can make you frail and can even take away your will to live. But, if you lost almost everything, hope should keep you holding on. If you are one of the survivors, will you choose to live or die? Life is full of trials and challenges. When the greatest challenge hit, let hope be your strongest armor.
Some Famous Never Lose Hope Quotes With Images
Make Hope Real
---
Hope is like a road in the country; there was never a road, but when many people walk on it, the road comes into existence.
-Lin Yutang
---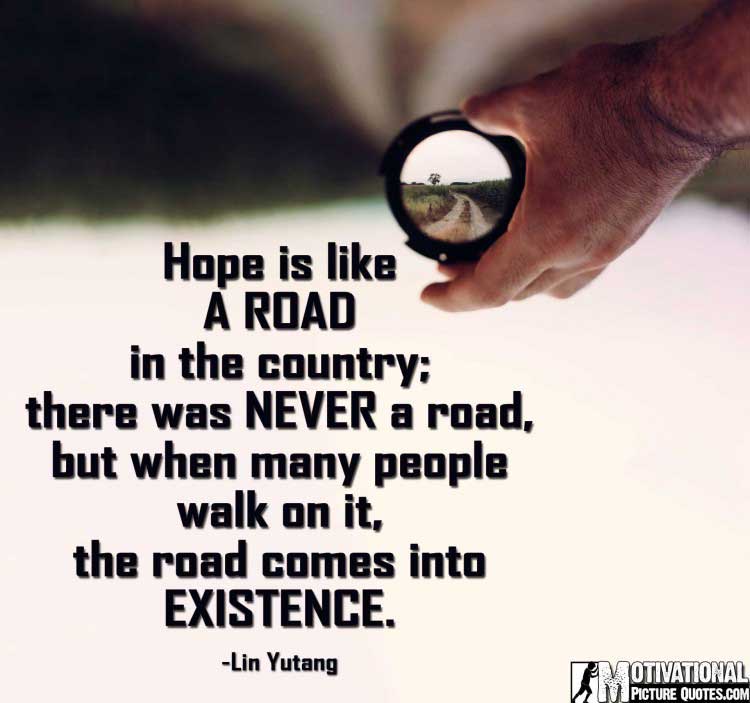 Do Hope
---
Learn from yesterday, live for today, hope for tomorrow.
– Albert Einstein
---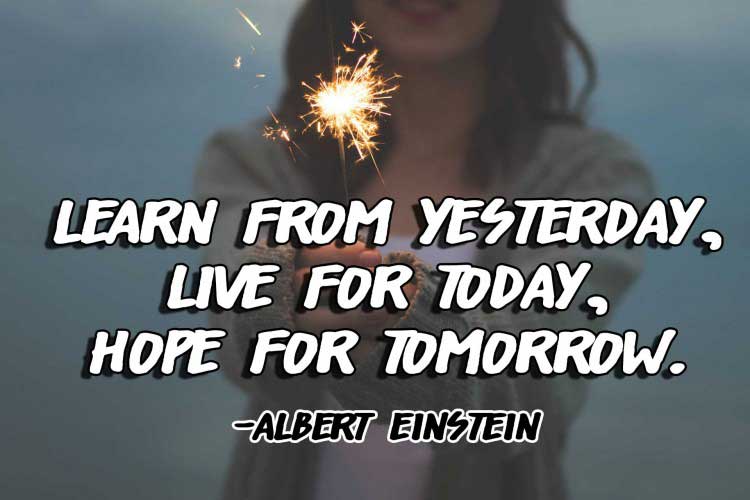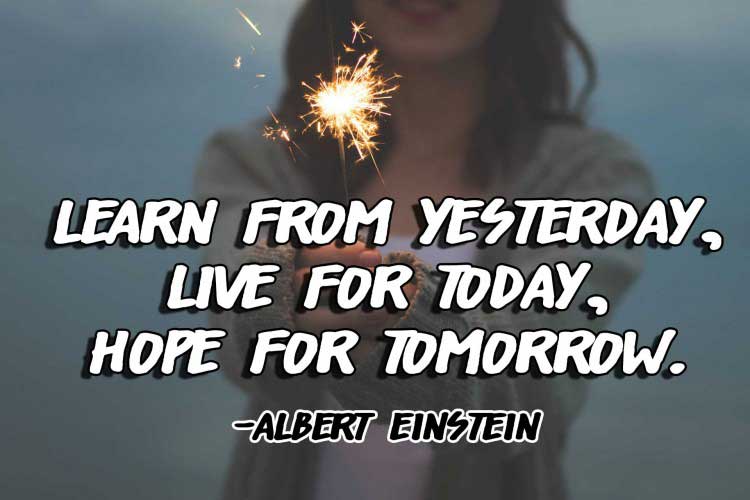 Get Rid Of Your Burden
---
Hope is like the sun, which, as we journey toward it, casts the shadow of our burden behind us.
-Samuel Smiles
---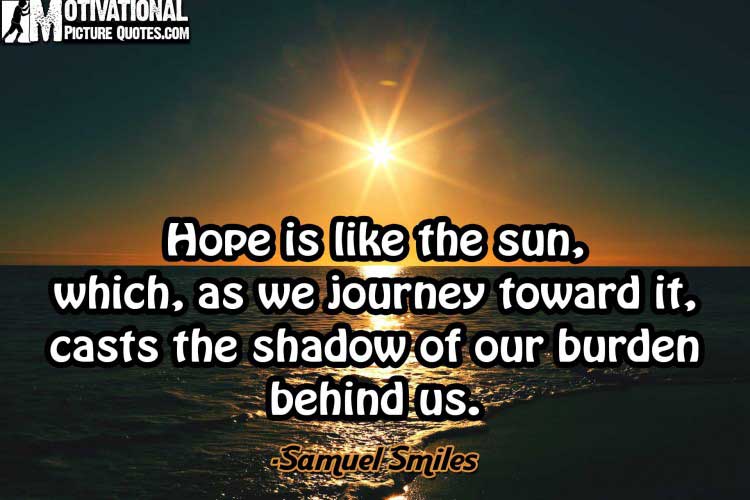 HOPE, All That Matters
---
HOPE Sometimes that's all you have when you have nothing else. If you have it. You have everything.!!!
---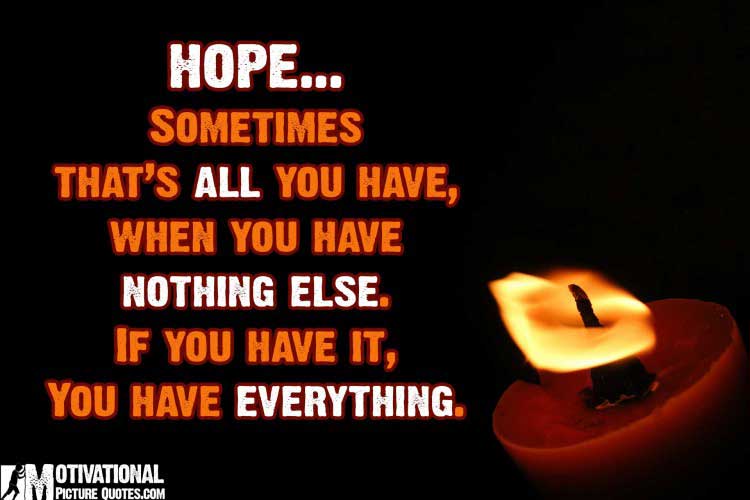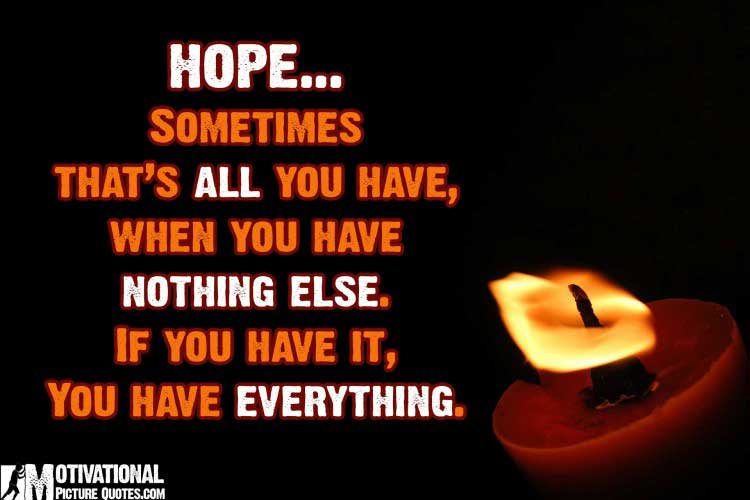 Learn From Math
---
Mathematics may not teach us how to add love or how to minus hate. But it gives us every reason to hope that every problem has a solution.
---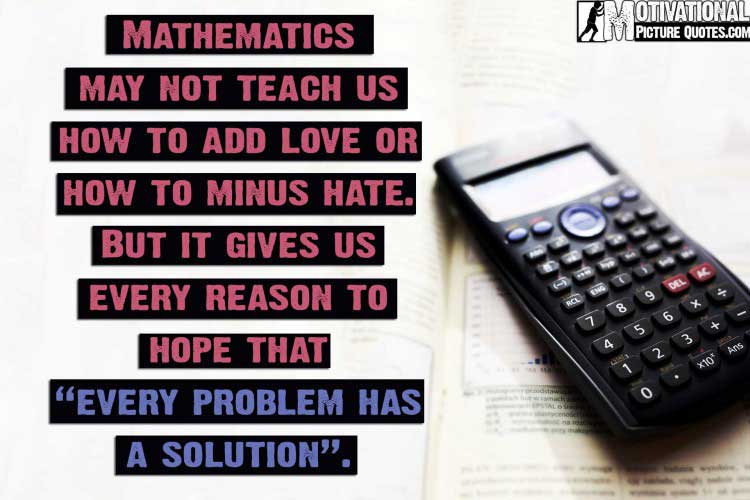 What's Hope?
---
Every night we go to bed, without any of assurance of being alive the next morning but still we set the alarms in our watch to wake up. THAT'S HOPE.
---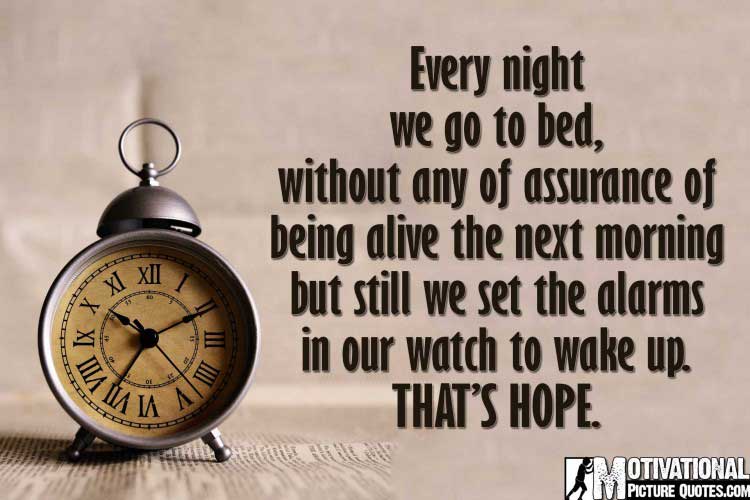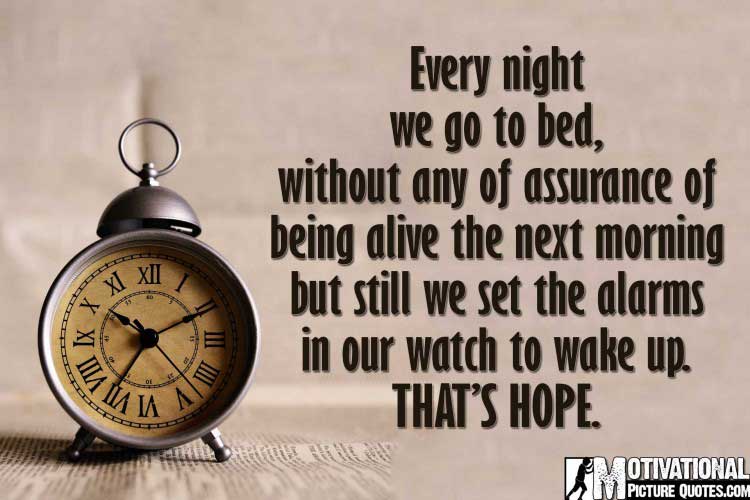 Never Ignore The Whisper
---
When the world says "give up." hope whispers, try it one more time.
---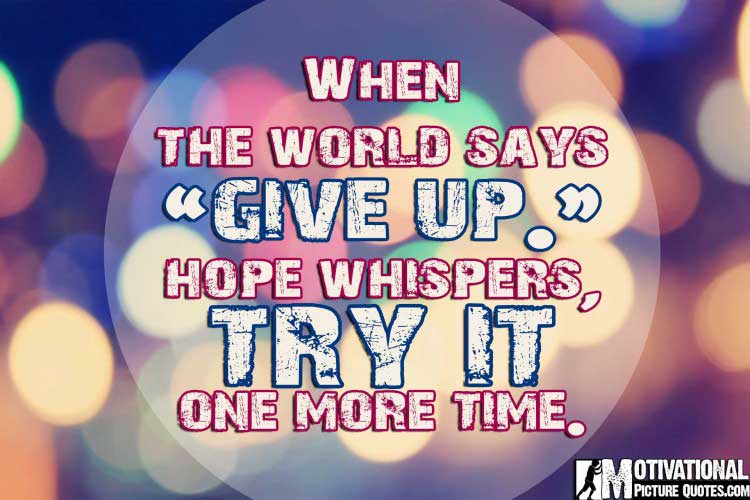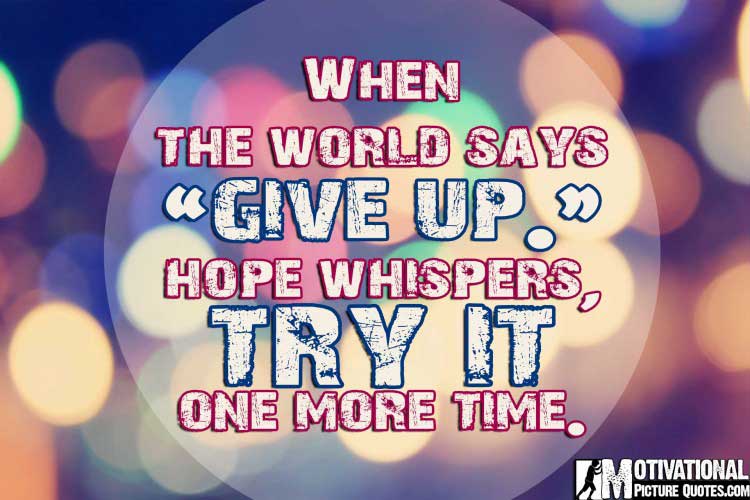 Don't Leave Hope
---
Don't lose hope. When the sun goes down, the stars come out.
---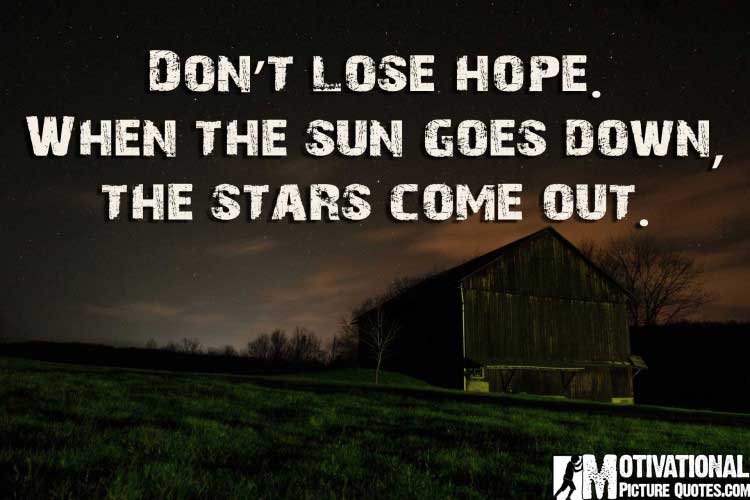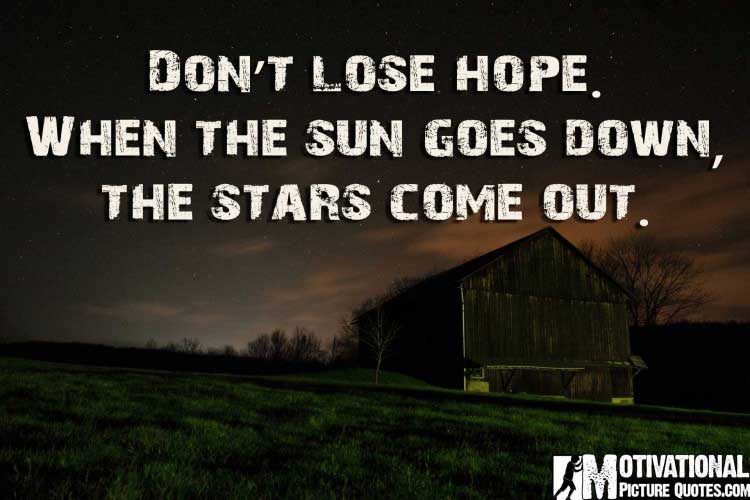 Keep Faith In Hope
---
Once you choose hope, anything's possible.
---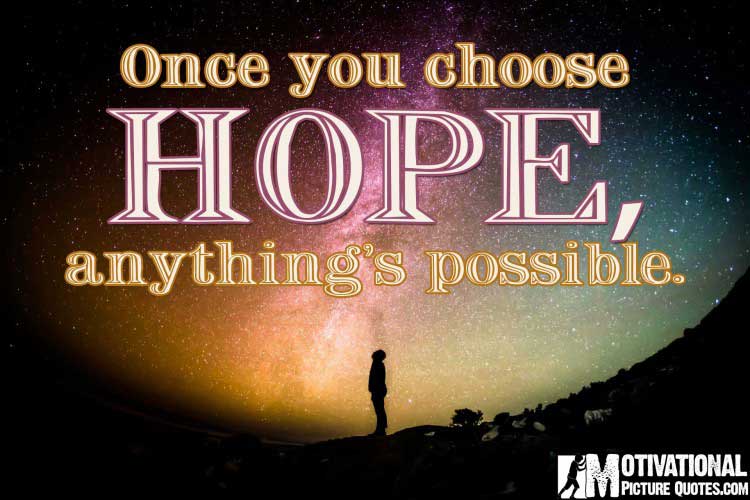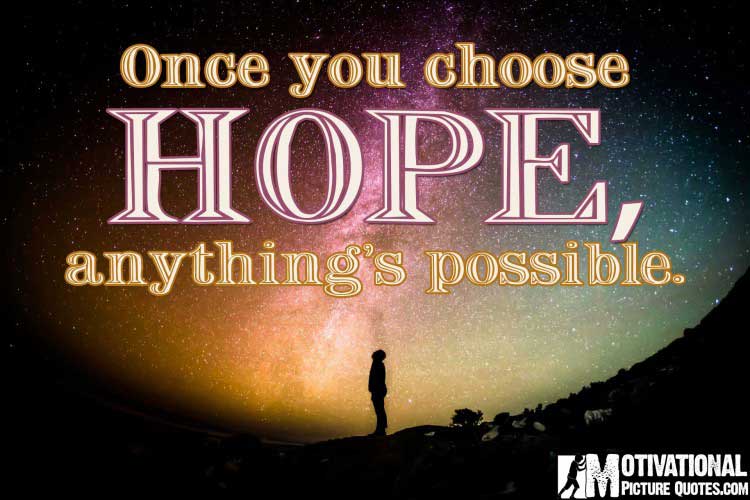 Some More Quotes About Hope And Faith
---
"Do you know what does hope mean? It means Hold on, Pain Ends."
"We must accept finite disappointment, but we must never lose infinite hope."– Martin Luther King
"Hope is important because it can make the present moment less difficult to bear. If we believe that tomorrow will be better, we can bear a hardship today."– Thich Nhat Hanh
"Often when we lose hope and think this is the end….GOD smiles from above and says, "Relax, sweetheart, it's just a bend, not the end!"
---
As the cliché goes, life is not a bed of roses. Along the way, you may fall, get hurt, or lost someone or something important to you. You should not forget that there is a reason why you are still breathing. If you are confronted by a big problem, make your hope larger than the problem. Let he pain from failure be your inspiration to continue living. After failing, life offers a new opportunity for you to succeed. If something makes you feel weak, let hope make you feel stronger. No matter how difficult it may seem for you to move on, always keep an open mind and heart, that there is always a brighter tomorrow waiting for you.