Keep Moving Forward Quotes will help you change your attitude towards life. Always remember, life is never a straight line covered with colorful flower petals, rather a rough way full of obstacles and blocking stones. There is hardly any phase of our life where life hasn't confronted us with any difficulties.
In every stage, life test us, examine our capability to struggle, to survive to endure, to win. A loser is not those who fall stumbled over on obstacles, but those who fall and don't even try to stand up and move forward again.
Life's obstacles are undoubtedly frustrating enough to reduce our work spirit, desire to proceed or even hope. But never let them drag you behind, never let them win. Just believe, your willpower is much stronger than those difficulties and obstacles. All you have to do is just keep moving forward.
Have you ever think of those great men who never gave up in spite of repeated failures in their respective projects? What would be the result if they, being frustrated or afraid of failure, decide not to move on. ? What if Tomas Edison, move forward being disgusted with 10,000 unsuccessful attempts proceed with his experiments for inventing light bulb ? Man's eternal dream of flying life a bird would never true if the Wright Brothers had not decided to move forward with their project in spite of tons of failed prototypes.
The world could never be bewildered by the powerful acting of charlie chaplin if he had just stopped his journey in this field after hearing his act to be "a little too nonsensical to ever sell." The food lovers throughout the world would never get the chance of testing the fried chicken if colonel sanders of kentucky fried chicken had not kept on trying after being rejected 1,009 times with his secret chicken recipe.
There are lots of real life stories like these which prove that there is no benefit in giving up, in quitting. If you move forward, there is certainly something worthy waiting for you.
Perhaps you are thinking how to keep moving forward after confronting certain bad incidents or mistakes in life? be positive, think positive . Take those mistakes or incidents as lessons for your future. Learn from those lessons, these will surely serve valuable experiences in your path of achieving success.
The first thing you need to keep moving forward is the strong desire to keep moving on. if you are adamant to your will, nothing can stop you moving on. If you think you can, YOU CAN.
Life goes on -it's the most inevitable trait of it. To keep balance, we must move on with it. Whether is is student life, professional life, business, love or relationship, stick to the past will only drag us behind. There is no insight benefit in it. You will be benefitted only if you let them go and then just keep going forward.
Letting go is not that easy always- I know. But for something better, we have to do something bitter, Your positive attitude will help you most in this case. Dig out the good form disappointing situations. The will soothe your mind, help regain your work spirit, sustain your hope.
If you own self is not enough, take motivation from others to kindle the fire of your will power. I've already uttered some great names whose extraordinary determination to reach to the goals surely have inspired you. Now, in this part, I have compiled some just keep moving forward quotes which will definitely make you think again if you are planning to give up.
Go through the quotes on moving forward, your time won't be wasted, I guarantee… 😀
---
If you can't fly then run, if you can't run then walk, if you can't walk then crawl, but whatever you do you have to keep moving forward.
-Martin Luther King, Jr.
---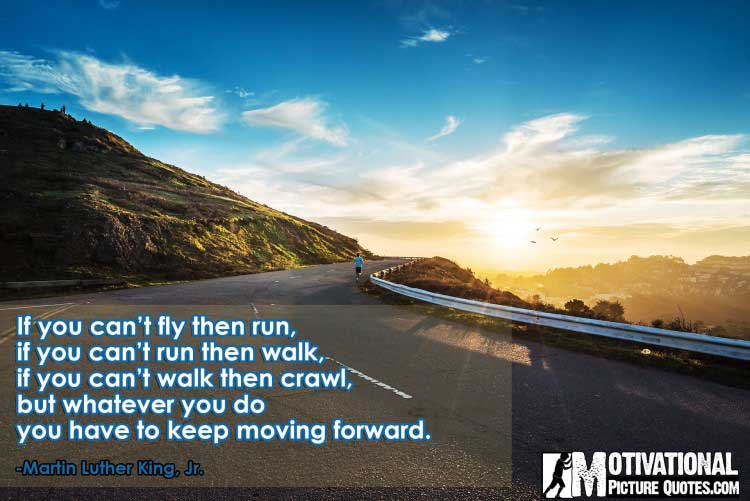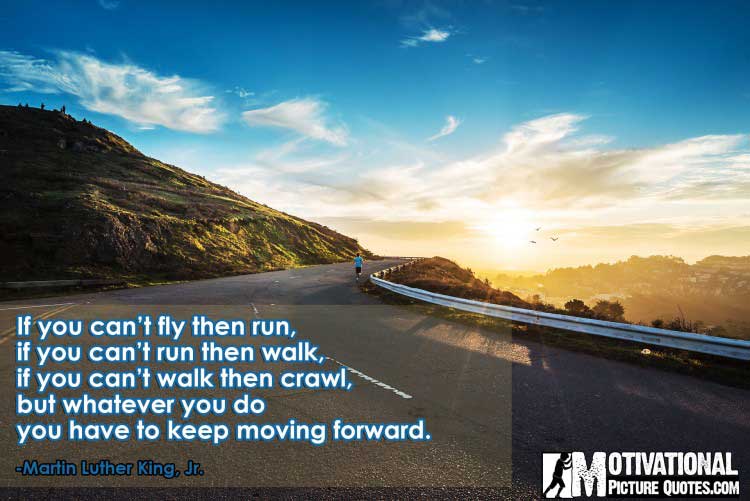 ---
You are always a student, never a master. You have to keep moving forward.
-Conrad Hall
---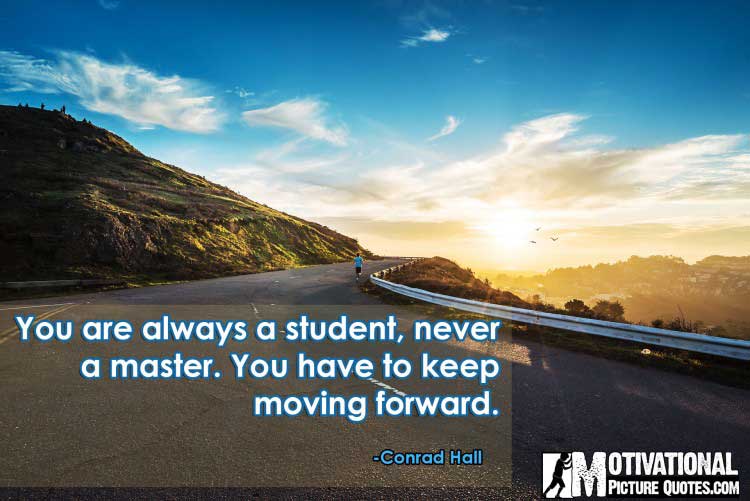 ---
With each step I take, I see that my ability to perform gets a little better. So until it starts getting worse, I'm going to keep moving forward.
-Rivers Cuomo
---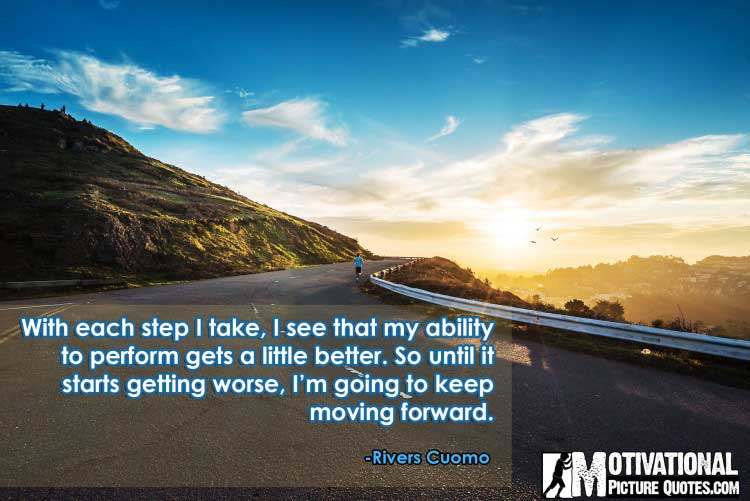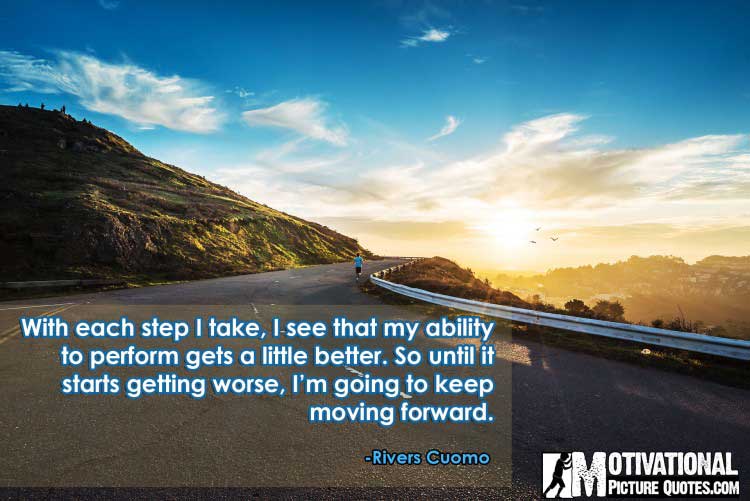 ---
It's not about not making any mistakes… It's about learning from mistakes and moving forward with life.
---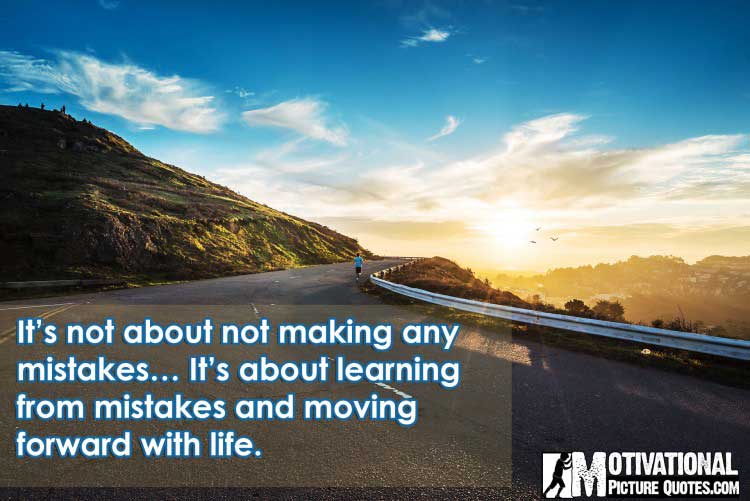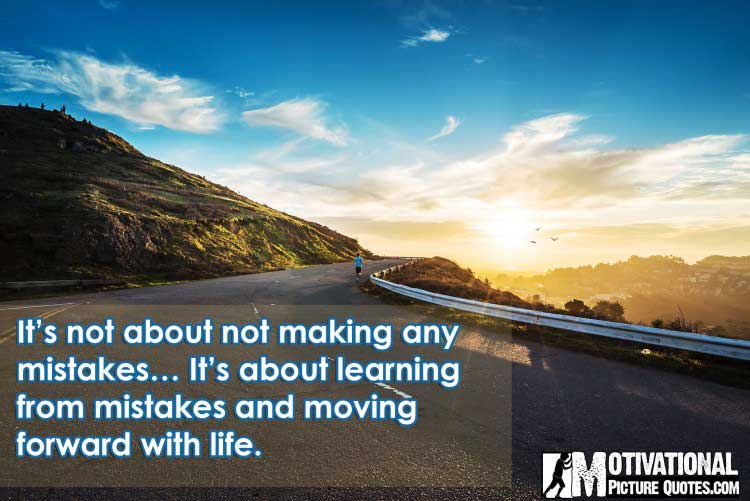 ---
"Life is like riding a bicycle. To keep your balance you must keep moving."
– Albert Einstein
---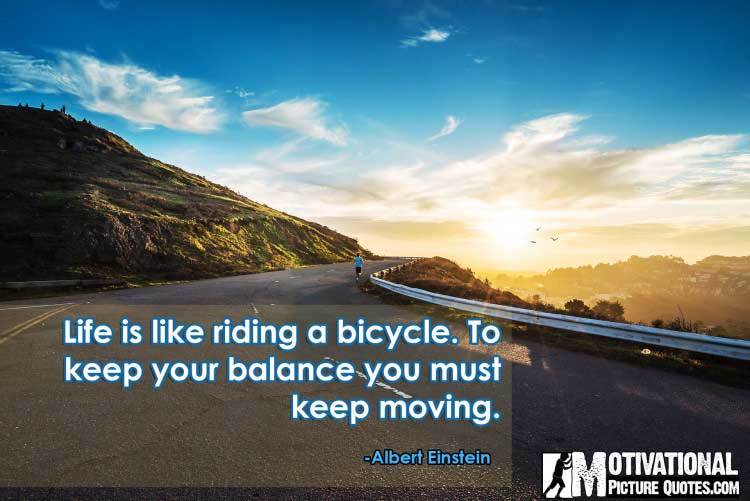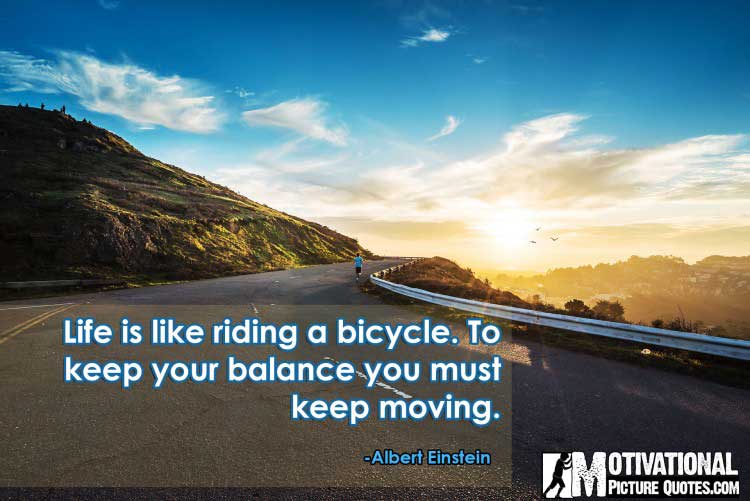 ---
"We keep moving forward, opening new doors, and doing new things, because we're curious and curiosity keeps leading us down new paths."
– Walt Disney
---
But a lot of the old fans are listening to a lot of the younger music. So I gotta keep moving forward, and they'll move forward too. -Kenneth Edmonds
Life moves on and so should we – Spencer Johnson
---
As I have said earlier and I believe, to keep moving forward, you need nothing but a burning desire in your heart to move on. If you cherish this desire within you, nothing can defeat you. Let those evil past things go, take a deep breath, feel the desire in your heart and just keep moving forward. The last smile will be yours. Hope you have liked these quotes about moving forward.